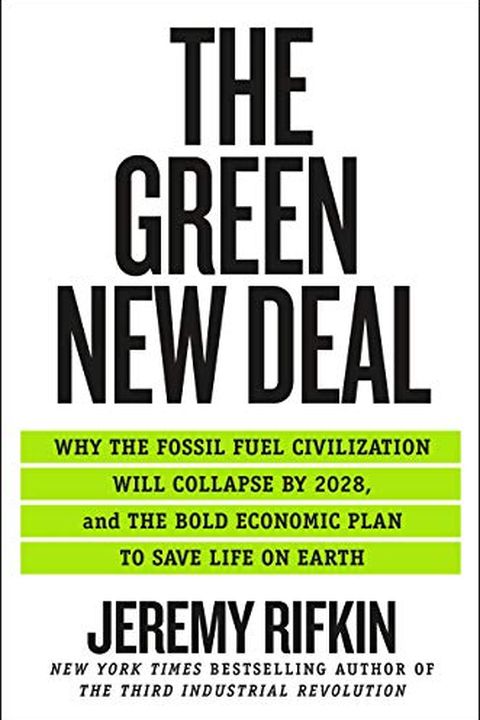 The Green New Deal
Why the Fossil Fuel Civilization Will Collapse by 2028, and the Bold Economic Plan to Save Life on Earth
Jeremy Rifkin
An urgent plan to confront climate change, transform the American economy, and create a green post-fossil fuel culture.A new vision for America's future is quickly gaining momentum. Facing a global emergency, a younger generation is spearheading a national conversation around a Green New Deal and setting the agenda for a bold political movement wit...
Publish Date
2019-09-10T00:00:00.000Z
2019-09-10T00:00:00.000Z
Recommendations
The newest book from Jeremy Rifkin, advisor to the EU and China on the networked, green, post-carbon economy, is amazing. I recommend it highly.     
–
source