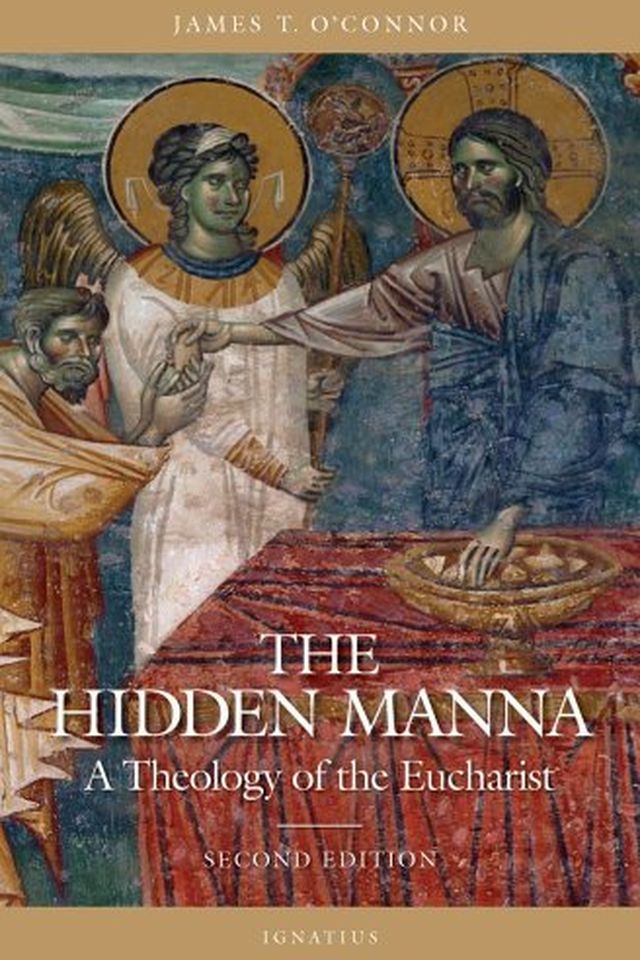 The Hidden Manna
A Theology of the Eucharist
Rev. James T. O'Connor
A classic on Eucharistic teaching, The Hidden Manna explores the Church's Tradition through substantial excerpts from major sources dating back to apostolic times. The second edition includes new material from John Paul II, a preface from the author, and a foreword by Cardinal John O'Connor. Fr. O'Connor's in-depth study focuses on the doctrine of the Real Presence, tracking its development and challenges through history to modern disputes.
Publish Date
2005-03-15T00:00:00.000Z
2005-03-15T00:00:00.000Z
First Published in 1989
Recommendations
@McCabeTimothy @Trent_Horn @DrScottHahn @JerusalemJones @KenHensley007 @EscapingAtheism @greekorthodox @ProfessorKreeft @UncompromisingM @PilgrimOrthodox @atpapanik @roddreher @thedialogist @FrAndrewSDamick I recommend that you read this book which explains Catholic teaching on the Eucharist before you procede further, as it will help you clarify and sharpen your case.     
–
source