Sort by
Latest Recommendations First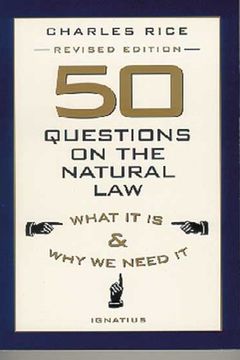 Charles Rice, professor of the jurisprudence of St. Thomas Aquinas for the last twenty years at Notre Dame Law School, presents a very readable book on the natural law as seen through the teachings of Aquinas and their foundations in reason and Revelation. Reflecting on the most persistent questions asked by his students over the years, Rice shows ...
It's increasingly evident that many who are tweeting comments & opinions about Natural Law don't really understand what it is. This book can help: @IgnatiusPress     
–
source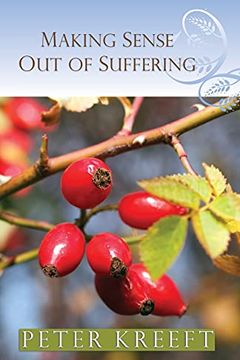 @AnaSoli47067689 I'm very sorry to hear about the struggles your sons are going through. I'm not sure a book alone would be sufficient to help them, and I'd encourage them to go to counseling, but in the meantime, here's a title you could try:     
–
source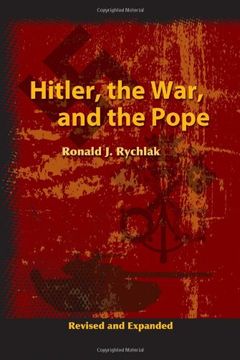 @LeifFish @PMadridShow @relevantradio @rrychlak Indeed it does. I've recommended Ron's great work often, including that book.     
–
source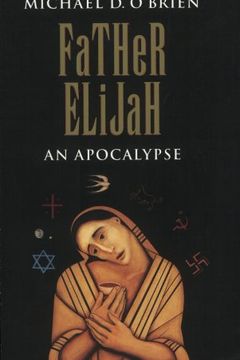 @Felicitas4Truth "Father Elijah" is a truly great book. The sequel, "Monsignor Elijah," not so much. Plot summary: After confronting and defeating the anti-Christ, Father Elijah is incardinated into the Diocese of Phoenix and is appointed pastor of a plush parish in Scottsdale, Arizona.     
–
source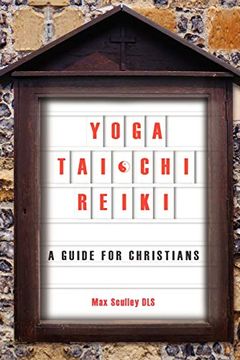 Max Sculley's definitive critique of Yoga, Tai Chi and Reiki comes with a timely warning that despite these practices' surface appeal for helping fitness, relaxation and health, they are closely linked to underlying Eastern philosophies that are incompatible with Christianity. Vatican documents, including one authored by the present Pope when he wa...
Here's that book on Yoga I just mentioned on the @PMadridShow. It offers a Christian critique of the practice that I found very helpful:     
–
source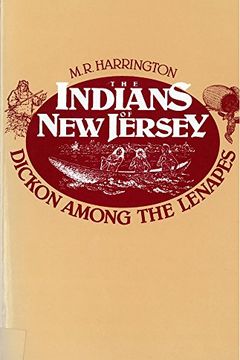 Here is a story of the Lenape Indians who lived in what is now New Jersey and eastern Pennsylvania. It describes their culture, crafts, and language as no other book has done. Hunters, fishers, artisans of flint and skins and basketry, tellers of traditional tales, dwellers in a region of hills and barrens, of rivers and forests, they had developed...
Here's that excellent book I just recommended on the @PMadridShow. I read it many times as a boy and have given copies to all my grandsons. It's great!     
–
source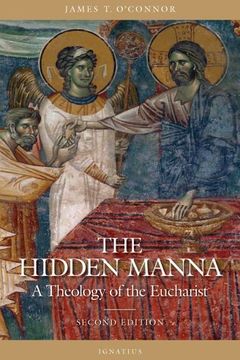 The Hidden Manna has become a classic on Eucharistic teaching. Now in a second edition, accompanied by a new introduction by Fr. Kenneth Baker, a new preface from the author, new material from John Paul II, and the original foreword by Cardinal John O'Connor, this in-depth study lets the breadth and richness of the Church's Tradition speak for itse...
@McCabeTimothy @Trent_Horn @DrScottHahn @JerusalemJones @KenHensley007 @EscapingAtheism @greekorthodox @ProfessorKreeft @UncompromisingM @PilgrimOrthodox @atpapanik @roddreher @thedialogist @FrAndrewSDamick I recommend that you read this book which explains Catholic teaching on the Eucharist before you procede further, as it will help you clarify and sharpen your case.     
–
source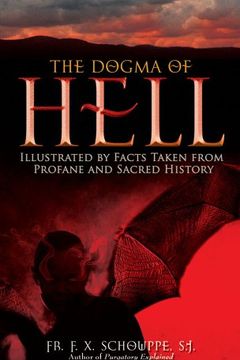 The Dogma of Hell explores the basic Catholic doctrine on Hell, purposefully awakening in the reader a profound realization of its reality and eternity of horrors. Eminent French theologian Fr F X Schouppe, SJ, author of Purgatory Explained by the Lives and Legends of the Saints, has written here a similar but much smaller book. In short chapters, ...
Here's that powerful book on hell I just recommended on the @PMadridShow     
–
source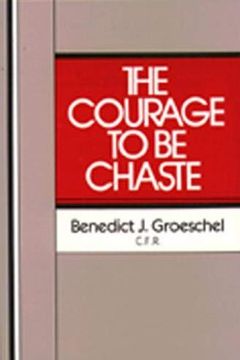 A contemporary treatment of the traditional theme of chastity that shows that a mature chastity can be loving, peaceful and fulfilled....
Here's that great book on conquering habitual sins by God's grace that I just recommended on the @PMadridShow     
–
source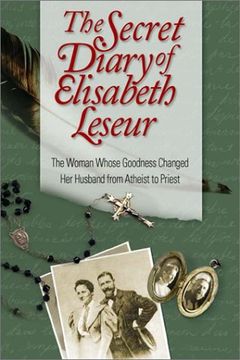 Here's the great book I just recommended on the @PMadridShow: "The Secret Diary of Elisabeth Leseur: The Woman Whose Goodness Changed Her Husband From Atheist to Priest"     
–
source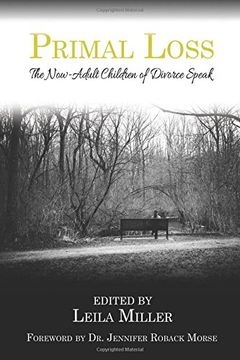 Seventy now-adult children of divorce give their candid and often heart-wrenching answers to eight questions (arranged in eight chapters, by question), including: What were the main effects of your parents' divorce on your life? What do you say to those who claim that "children are resilient" and "children are happy when their parents are happy"? W...
Here's that tremendous book by Leila Miller I just recommended to those dealing with (or contemplating) a #divorce. Very powerful!     
–
source
Theology and Sanity by Frank Sheed
There We Stood, Here We Stand by Timothy Drake
When Is Marriage Null? by Paolo Bianchi
Where We Got the Bible by Reverend Henry G. Graham
Masonry Unmasked by John Salza
Why I Don't Call Myself Gay by Daniel Mattson
The Truth about Saint Joseph by Fr. Maurice Meschler
A Canticle for Leibowitz by Walter Miller
Purgatory by Rev. Fr. F. X. Shouppe S. J.
God or Nothing by Cardinal Robert Sarah