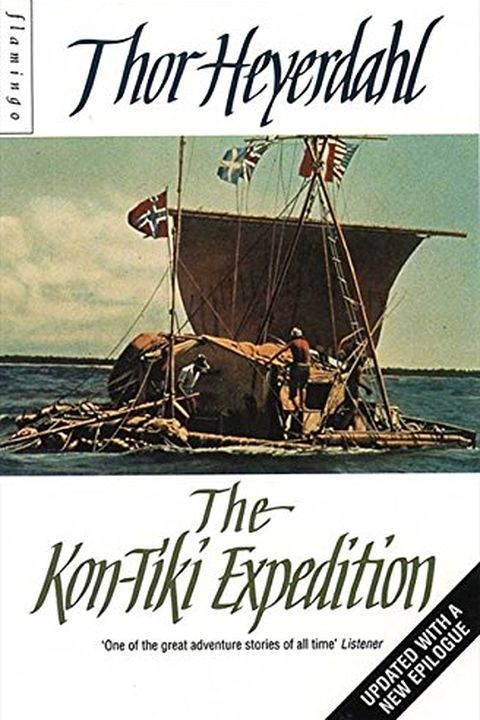 The Kon-Tiki Expedition
Thor Heyerdahl
Kon-Tiki is the record of an astonishing adventure -- a journey of 4,300 nautical miles across the Pacific Ocean by raft. Intrigued by Polynesian folklore, biologist Thor Heyerdahl suspected that the South Sea Islands had been settled by an ancient race from thousands of miles to the east, led by a mythical hero, Kon-Tiki. He decided to prove his t...
Publish Date
1996-04-30T00:00:00.000Z
1996-04-30T00:00:00.000Z
First Published in 1948
Recommendations
Map of the journey the Kon-Tiki raft took in 1947. An amazing story summarized beautifully y by Thor Heyerdahl in his 1948 (1950 in English) book: A book is too long? Here is the Wikipedia link:     
–
source
The Kon-Tiki is a gloriously reckless, carefree, madcap adventure yarn. A bunch of blokes who cannot swim build a balsa wood raft and launch out into the Pacific Ocean in an attempt to prove a half-baked theory about migration patterns. I love this book.     
–
source