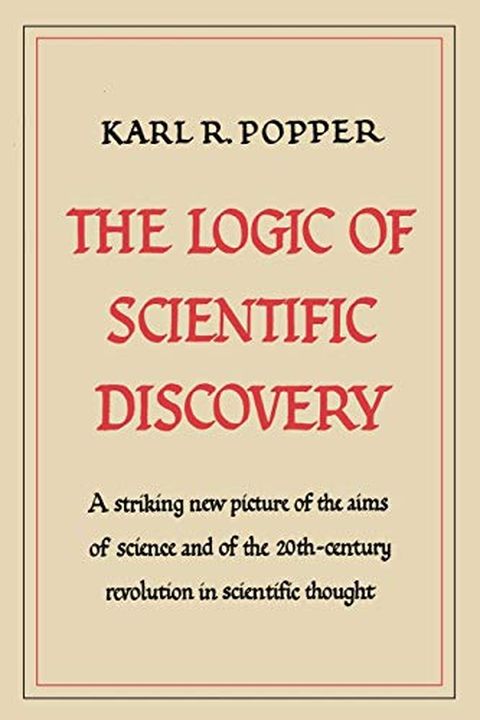 The Logic of Scientific Discovery
Karl R. Popper
2014 Reprint of Original 1959 Edition. Exact facsimile of the original edition, not reproduced with Optical Recognition Software. This book by one of the world's foremost philosophers of science presented a striking new picture of the logical character of scientific discovery--a picture which does full justice to the liberating effect of the Einste...
Publish Date
2014-12-03T00:00:00.000Z
2014-12-03T00:00:00.000Z
First Published in 1934
Recommendations
I am willing to bet that if we are talking about how to test theories (which many people in my field claim to so) and if they could read only 1 book, would improve more by reading The Logic of Scientific Discovery than by any other book.     
–
source