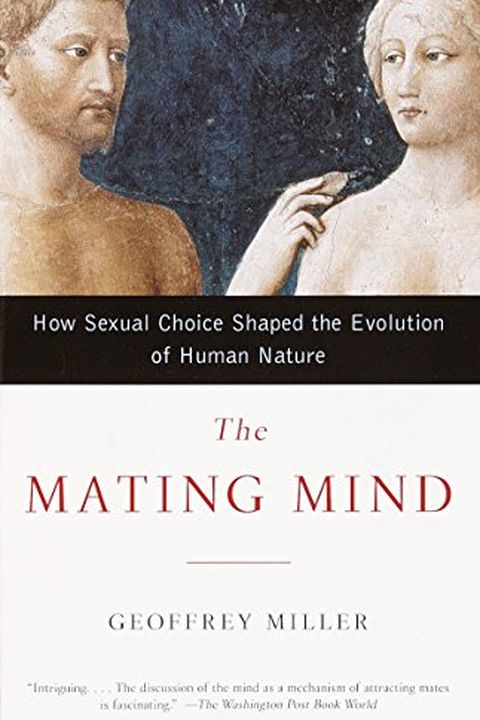 The Mating Mind
How Sexual Choice Shaped the Evolution of Human Nature
Geoffrey Miller
This groundbreaking book explores the evolution of the human mind through consciousness, morality, creativity, language, and art. The author challenges traditional explanations, arguing that these qualities were sexual attractors, not side effects. Drawing on Darwin's theory of sexual selection and research from various fields, this witty and thought-provoking read offers a radical perspective on our understanding of humanity.
Publish Date
2001-04-17T00:00:00.000Z
2001-04-17T00:00:00.000Z
First Published in 2000
Recommendations
Just been reading Geoffrey Miller's book on evolutionary psychology, The Mating Mind: How Sexual Choice Shaped the Evolution of Human Nature. It elicits a powerful question: Is it possible to love someone passionately, even be willing to die for them, yet cheat on them daily?     
–
source