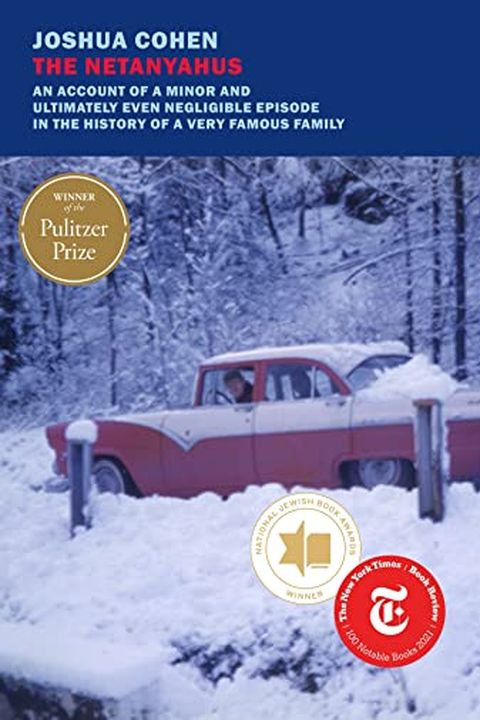 The Netanyahus
An Account of a Minor and Ultimately Even Negligible Episode in the History of a Very Famous Family
Joshua Cohen
A Jewish historian is forced to play host to Benzion Netanyahu and his family during a hiring committee interview at a campus in upstate New York. Mixing fiction with nonfiction, The Netanyahus is a genre-bending comedy of blending, identity, and politics that showcases Joshua Cohen's impressive skills as a writer.
Publish Date
2021-05-05T00:00:00.000Z
2021-05-05T00:00:00.000Z
Recommendations
Utterly hilarious and insightful book.     
–
source
I'll be talking with Joshua Cohen about his new novel, "The Netanyahus," on 6/22. Register! It's a great book and this guy is just popping with ideas. Seriously, was re-reading the book, and by the 3d page, had way too many questions for one conversation.     
–
source