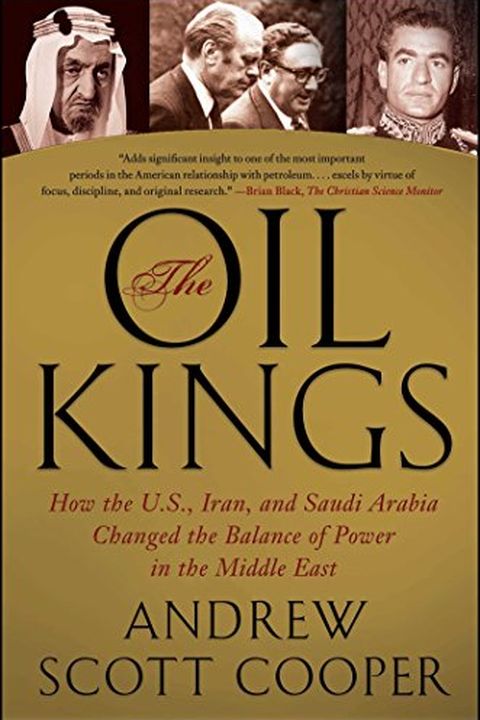 The Oil Kings
How the U.S., Iran, and Saudi Arabia Changed the Balance of Power in the Middle East
Andrew Scott Cooper
"Relying on a rich cache of previously classified notes, transcripts, cables, policy briefs, and memoranda, Andrew Cooper explains how oil drove, even corrupted, American foreign policy during a time when Cold War imperatives still applied,"* and tells why in the 1970s the U.S. switched its Middle East allegiance from the Shah of Iran to the Saudi ...
Publish Date
2012
September 11
First Published in 2011
Recommendations
Andrew Scott Coopers book (above) is eye opening in this regard based on transcripts he discovered of discussions between Kissinger, Ardeshir Zahedi, Nixon and the Shah. Very well worth reading.     
–
source