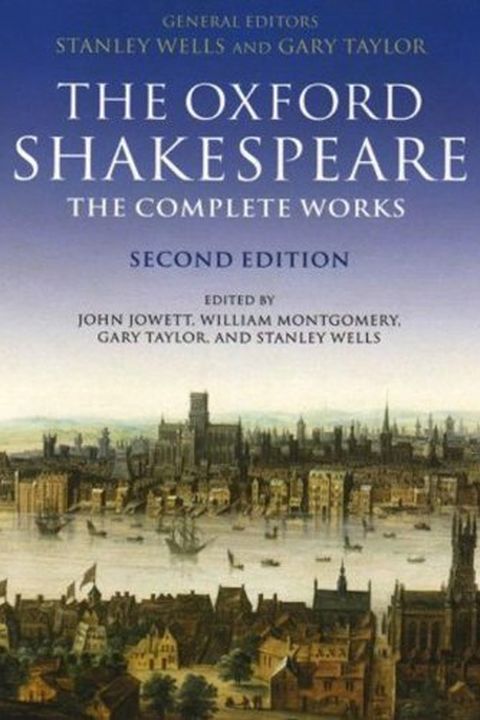 The Oxford Shakespeare
The Complete Works, 2nd Edition
William Shakespeare
Hailed by The Washington Post as "a definitive synthesis of the best editions" and by The Times of London as "a monument to Shakespearean scholarship," The Oxford Shakespeare is the ultimate anthology of the Bard's work: the most authoritative edition of the plays and poems ever published.Now, almost two decades after the original volume, Oxford is...
Recommendations
Q. - If you could bring only three books to a desert island, which would you pack? JK.R - Collected works of Shakespeare (not cheating — I've got a single volume of them); collected works of P. G. Wodehouse (two volumes, but I'm sure I could find one); collected works of Colette.     
–
source
Selected Books for the Manual for Civilization     
–
source
Has all of the human traits; if you look somewhere you will find it, either in King Lear or Hamlet or Macbeth; it's there.     
–
source