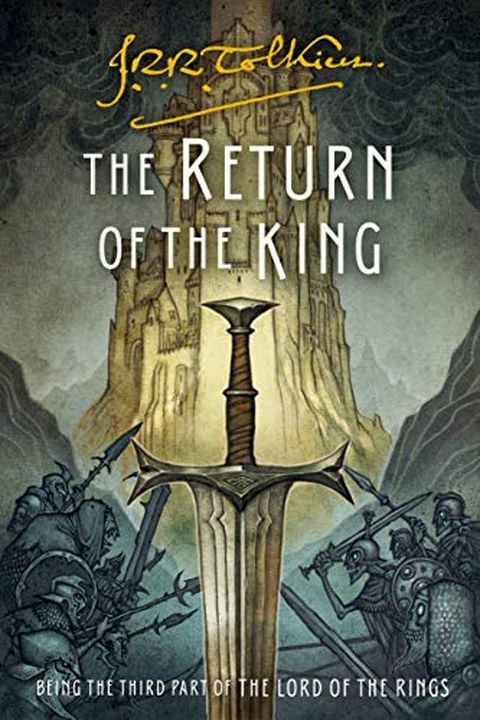 The Return of the King
The Lord of the Rings Series
Being the Third Part of The Lord of the Rings
J. R. R. Tolkien
This epic sequel to The Hobbit follows Frodo, the orphaned nephew of Bilbo Baggins, as he attempts to destroy a magical ring that could fall into evil hands. Frodo's perilous journey sees him taming treacherous creatures and ultimately being captured by orcs, leaving his loyal servant Samwise to save Middle-earth. Beautifully presented in a matching edition to The Hobbit, this is a must-read for fans of J.R.R. Tolkien's masterful world-building.
Publish Date
2022-06-01T00:00:00.000Z
2022-06-01T00:00:00.000Z
First Published in 1955
Recommendations
@josefdlange @siracusa @lexfri @notplayingcast Love the books, have read them twice.     
–
source
@crousselle You really still need to read the books, though. Start with the Hobbit, go through the trilogy, and then read The Silmarillion. You can start with the Silmarillion, but it may not work as well unless you've read the trilogy.     
–
source