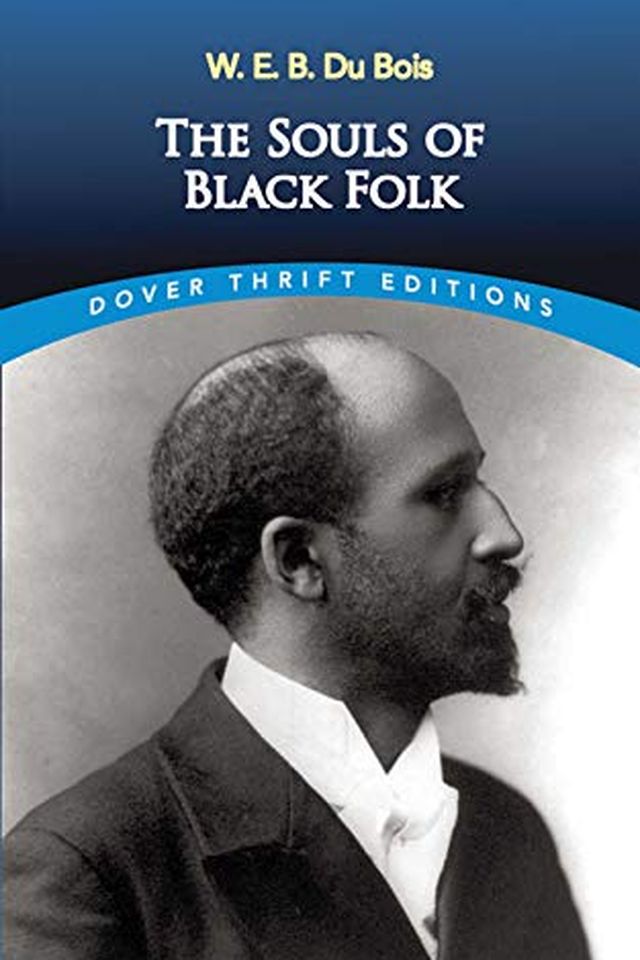 The Souls of Black Folk
W. E. B. du Bois
This collection of essays by W. E. B. Du Bois is a foundational work in black protest literature. Originally published in 1903, Du Bois eloquently argues against the idea that black people should accommodate white supremacy, stating that it is beneath their dignity to beg for inherent human rights. Du Bois' ideas helped to polarize black leaders in America and his influence cannot be overstated. Essential reading for anyone interested in African-American history and civil rights struggles.
Publish Date
1996-09-26T00:00:00.000Z
1996-09-26T00:00:00.000Z
First Published in 1903
Recommendations
A seminal work in American and African-American literature.     
–
source
@nytimes @alexanderchee @heyitsfranklin2 @lachristensen @nytimesbooks For me it would be books like "Invisible Man" by Ralph Ellison, "Playing in the Dark" by Toni Morrison, "The Souls of Black Folk" by W.E.B. Dubois, among others. Good books. Even Alvin Toffler's 1980 classic "Third Wave", which has great points about changes in the economy.     
–
source
Teaching W.E.B. DuBois's _The Souls of Black Folk_ tomorrow with @imaniperry. I reread the book ever year, and I am always struck by the continued relevance of what DuBois referred to as "two arguments unanswered and, indeed, unanswerable." 1/     
–
source