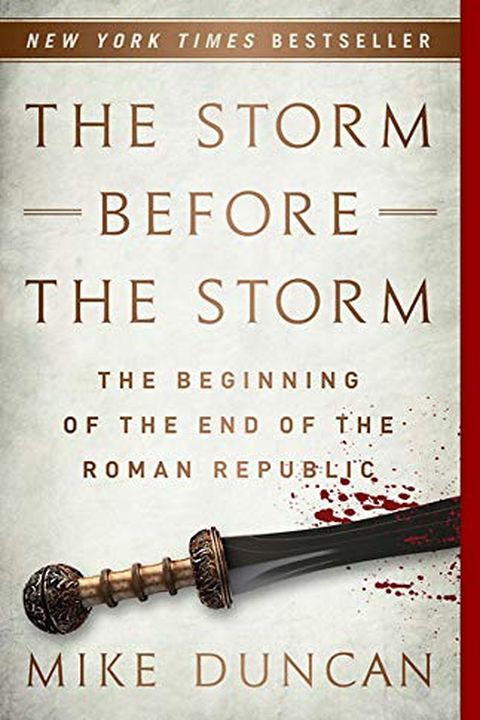 The Storm Before the Storm
The Beginning of the End of the Roman Republic
Mike Duncan
Explore the events leading up to the fall of the Roman Republic in this engaging and informative book. Focusing on the years 146-78 BC, the author brings to life the bloody battles, political struggles, and societal issues that paved the way for the Republic's downfall. Chronicling the rise of economic inequality, corruption, and political ambition, The Storm Before the Storm provides a stark warning about the dangers of a civilization that has lost its way.
Publish Date
2017-10-24T00:00:00.000Z
2017-10-24T00:00:00.000Z
Recommendations
@ironlordthemad @greg_scotland @mikeduncan it's a good book! You should pick it up.     
–
source
@DennisDonoghue2 @mikeduncan It's such a great book. And I cited it again, in more detail, on the @BulwarkOnline Podcast just recorded, posting later today!     
–
source