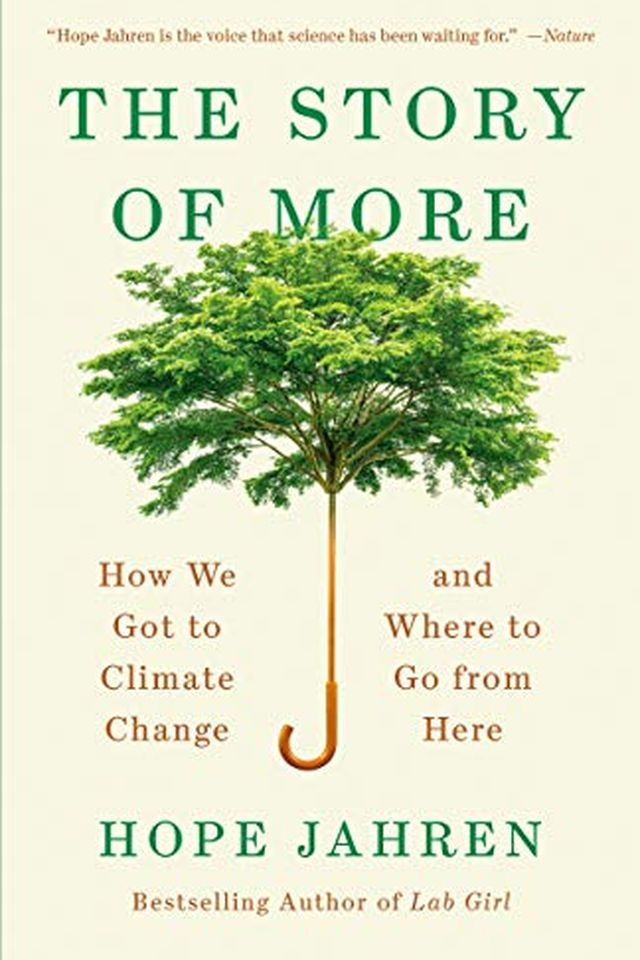 The Story of More
How We Got to Climate Change and Where to Go from Here
Hope Jahren
This book by a renowned geobiologist and award-winning writer is an urgent missive on climate change and our never-ending quest for more. In concise and highly readable chapters, the author explains the science behind key inventions that have led to excesses endangering our planet. She also shows how our ambition can be our salvation. Readers will gain an understanding of the link between our consumption habits and Earth's endangered state, equipping them with science-based tools to fight back. This essential primer on climate change will leave an indelible impact on everyone who reads it.
Publish Date
2020-03-03T00:00:00.000Z
2020-03-03T00:00:00.000Z
Recommendations
I got to this paragraph on page 5 of The Story of More and I'm just like, *chef kiss* at this prose. The book is superb for intro Env Sci classes, but also a lesson for scientists in how to write with awesomeness. Thanks much to @HopeJahren!     
–
source