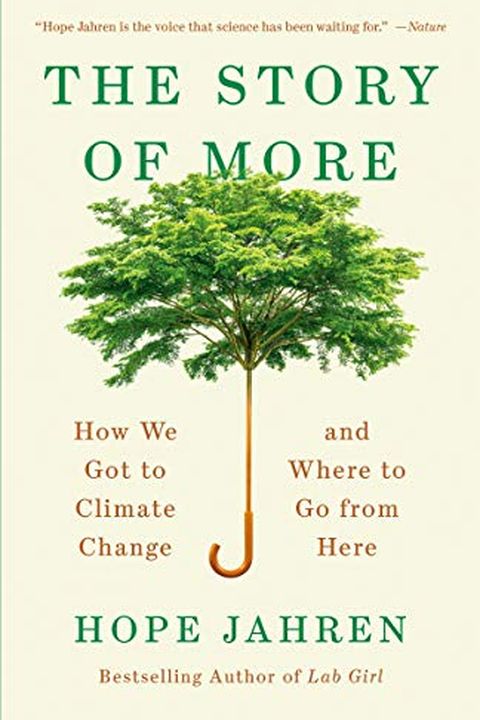 The Story of More
How We Got to Climate Change and Where to Go from Here
Hope Jahren
From the bestselling author of Lab Girl comes a slim, urgent missive on the defining issue of our time: here is Hope Jahren on climate change, our timeless pursuit of more, and how the same human ambition that got us here can also be our salvation. Hope Jahren is an award-winning geobiologist, a brilliant writer, and one of the seven billion people...
Publish Date
2020-03-03T00:00:00.000Z
2020-03-03T00:00:00.000Z
Recommendations
I got to this paragraph on page 5 of The Story of More and I'm just like, *chef kiss* at this prose. The book is superb for intro Env Sci classes, but also a lesson for scientists in how to write with awesomeness. Thanks much to @HopeJahren!     
–
source