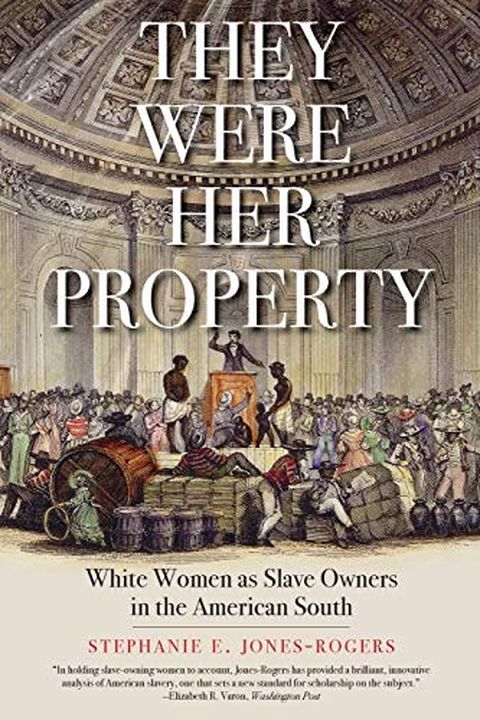 They Were Her Property
Stephanie E Jones-Rogers
This groundbreaking book delves into the role of white women in the American slave economy. Author Stephanie E. Jones-Rogers shows that slave-owning women were savvy economic actors who directly benefited from the South's slave market. White women employed the same brutal management techniques as men and often refused to relinquish ownership of their slaves. By examining the lives of enslaved people and slave-owning women, Jones-Rogers presents a narrative that challenges conventional wisdom about the economics and social conventions of slaveholding America.
Publish Date
2019-02-19T00:00:00.000Z
2019-02-19T00:00:00.000Z
Recommendations
@TipRender I wish I knew about this book at the time!! Read it a couple of months ago and all nonblack women should read it     
–
source
@jenniferdeseo @sejr_historian Oh goodness that book "they were her property" is a masterpiece.     
–
source