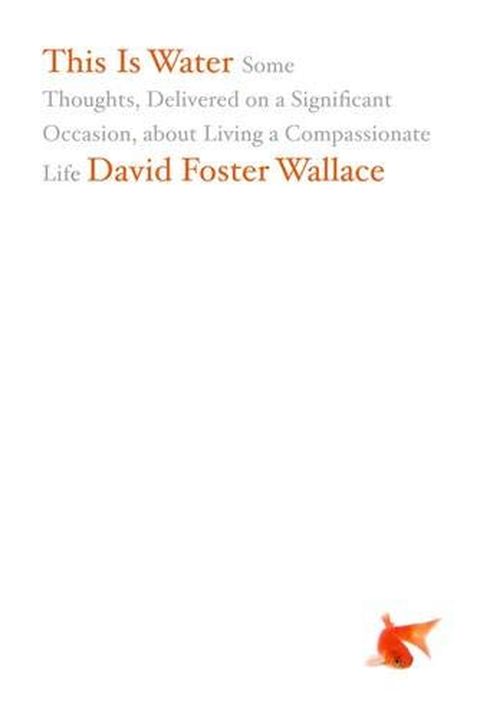 This Is Water
Some Thoughts, Delivered on a Significant Occasion, about Living a Compassionate Life
David Foster Wallace
Only once did David Foster Wallace give a public talk on his views on life, during a commencement address given in 2005 at Kenyon College. The speech is reprinted for the first time in book form in THIS IS WATER. How does one keep from going through their comfortable, prosperous adult life unconsciously? How do we get ourselves out of the foregroun...
Publish Date
2009-04-14T00:00:00.000Z
2009-04-14T00:00:00.000Z
Recommendations
I've listened more than 100 times to the audio and now I'll add this method of consumption to one of the most important speeches ever given or at least ever heard by me.     
–
source