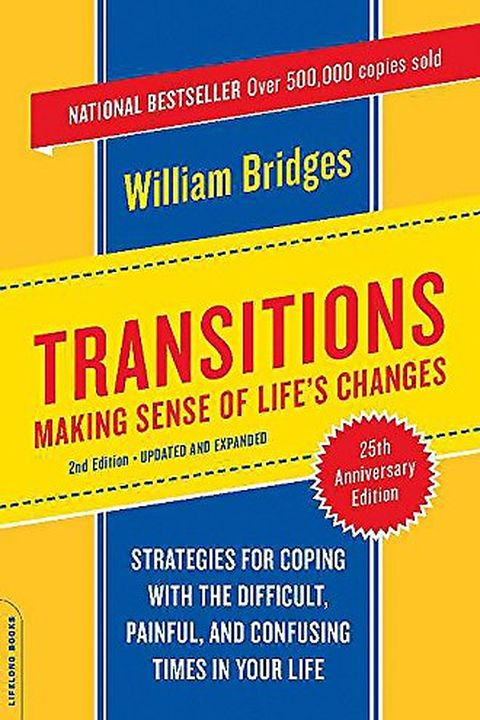 Transitions
Making Sense of Life's Changes, Revised 25th Anniversary Edition
William Bridges
Navigate life's transformations with Transitions, named one of the 50 best books in self-help and personal development. William Bridges takes readers through the three stages of any change: The Ending, The Neutral Zone, and The New Beginning. With personal and professional experience, he provides insightful and elegant advice for embracing and moving through each stage towards a hopeful future. This timeless guide is a must-read for anyone facing changes in their personal or professional life.
Publish Date
2004-08-11T00:00:00.000Z
2004-08-11T00:00:00.000Z
Recommendations
@ryan_caldbeck 👆one of my fave books of all time. thank you for sharing your journey.     
–
source
Had some great book recommendations this week, so I'm offering another! William Bridges's "Transitions: Making Sense of Life's Changes." (Bonus: Bridges was a professor of English before he transitioned into a new career!)     
–
source