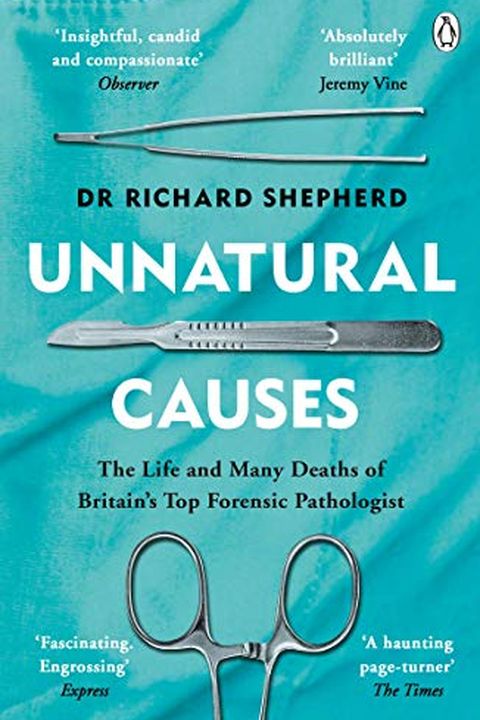 Unnatural Causes
Richard Shepherd
As the UK's top forensic pathologist, Dr Richard Shepherd has spent a lifetime uncovering the secrets of the dead. When death is sudden or unexplained, it falls to Shepherd to establish the cause. Each post-mortem is a detective story in its own right - and Shepherd has performed over 23,000 of them. Through his skill, dedication and insight, Dr Sh...
Publish Date
2019-08-01T00:00:00.000Z
2019-08-01T00:00:00.000Z
Recommendations
I recommend this book by distinguished forensic pathologist Richard Shepherd. Read the last paragraph of this chapter.     
–
source