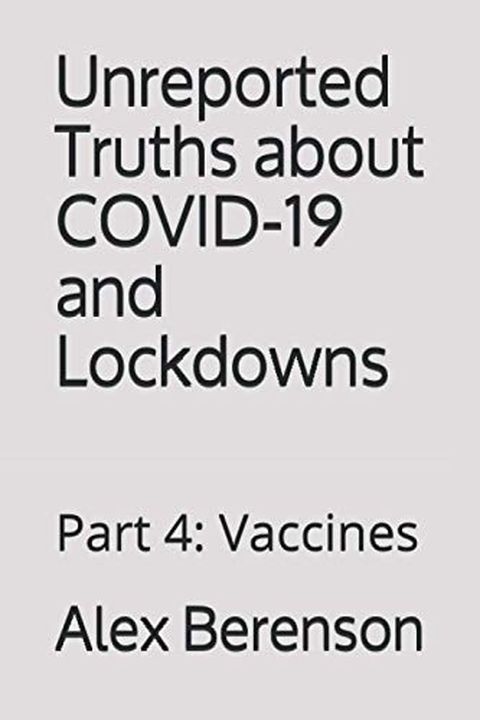 Unreported Truths About Covid-19 and Lockdowns
Part 4
Alex Berenson
Explore the risks and benefits of Covid-19 vaccines in this thought-provoking read by former New York Times reporter, Alex Berenson. Drawing on verifiable sources, he offers a more nuanced perspective on the widely recommended vaccine, highlighting the potential risks and providing truthful and accurate information that you won't find anywhere else. Discover a new perspective on this controversial topic and make an informed decision about your health. Note that this book contains only the fourth section of Unreported Truths.
Publish Date
2021-03-22T00:00:00.000Z
2021-03-22T00:00:00.000Z
Recommendations
HIGHLY recommend reading @alexberenson's latest about COVID-19 vaccines. He's not anti-vaxx. But it's truly shocking to see the dishonestly from Big Pharma... and the real world data that shows, are the vaccines as effective as claimed?     
–
source