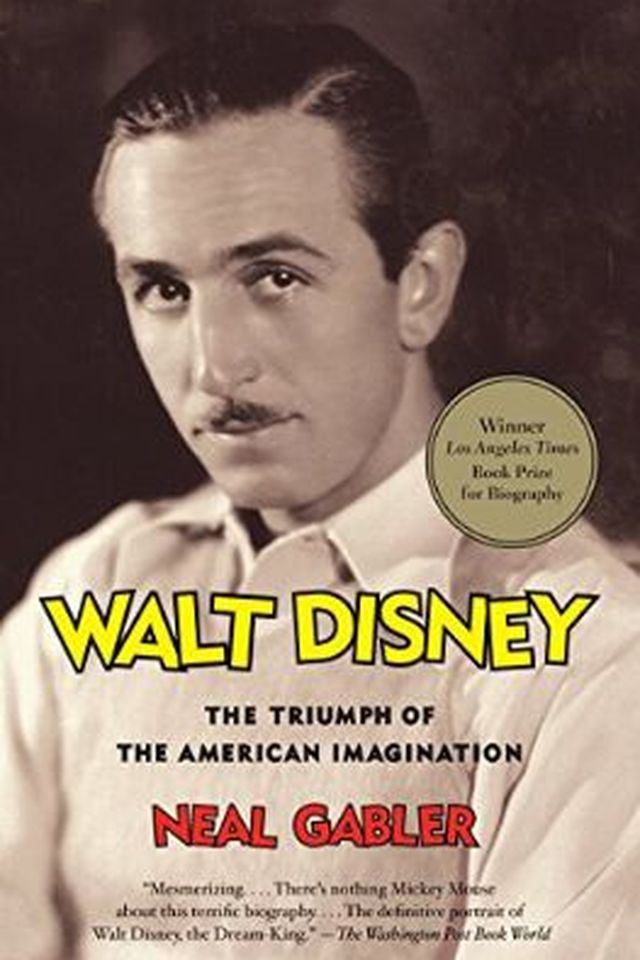 Walt Disney
The Triumph of the American Imagination
Neal Gabler
Discover the remarkable story of one of the most important figures in American history with this captivating biography. Walt Disney's iron determination, obsessive perfectionism, and unique vision transformed animation from a novelty to an art form, revolutionizing the entertainment industry. Neal Gabler's insightful portrait of Disney sheds light on the man behind the empire, highlighting both his remarkable accomplishments and his hidden life. From Mickey Mouse to Snow White and beyond, this book is a fascinating journey through the life and legacy of a true visionary.
Publish Date
2006-10-31T00:00:00.000Z
2006-10-31T00:00:00.000Z
Recommendations
The best biography on Walt Disney.     
–
source
For Chesky, a source may come in the form of a biography of a business hero such as Steve Jobs or Walt Disney.     
–
source