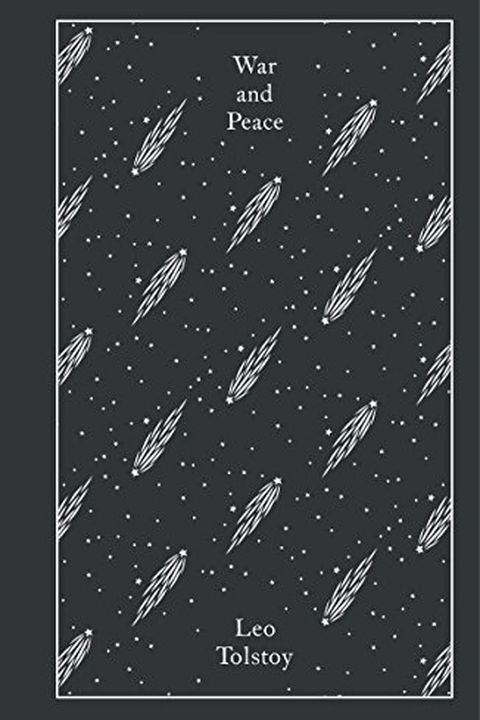 War and Peace
Leo Tolstoy
This beautiful Penguin Classics clothbound edition of Tolstoy's great novel is translated with an introduction and notes by Anthony Briggs, and with an afterword by Orlando Figes.At a glittering society party in St Petersburg in 1805, conversations are dominated by the prospect of war. Terror swiftly engulfs the country as Napoleon's army marches o...
Publish Date
2017-03-14T00:00:00.000Z
2017-03-14T00:00:00.000Z
First Published in 1867
Recommendations
One book that I returned to many times was Tolstoy's great work, War and Peace.     
–
source
No list of life-altering books would be complete without Tolstoy's War and Peace. Tolstoy is one of those writers who controls the entire experience of the reader: he commands what you see, what you think, how you feel - there is no ambiguity. Because of this, the experience of reading War and Peace is unforgettable: Tolstoy has dictated your experience so well that you emerge having lived half a dozen other lives. There has never been and perhaps will never be any other book like it.     
–
source