Ernest Hemingway
Recommended Books
Ernest Miller Hemingway was a journalist, novelist, short-story writer, and sportsman. His economical and understated style—which he termed the iceberg theory—had a strong influence on 20th-century fiction, while his adventurous lifestyle and his public image brought him admiration from later generations.
Sort by
Latest Recommendations First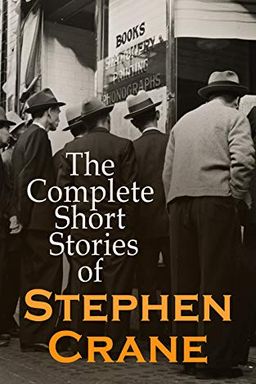 This novella by a renowned American author is perfect for those passionate about the "international theme." Madame de Mauves follows the marital troubles of an American wife and her French husband, as narrated by a male friend of the wife. Originally published in 1874, this smoothly narrated story showcases the matured writing style and technique of the author. Plus, an annotated version with the author's biography is included for a truly immersive experience.
"Step aboard a ship and follow the adventures of a young midshipman in this classic tale! Published decades ago and out of print ever since, this literary gem is finally available to the general public. While some imperfections may be present due to its age, our philosophy is to provide readers with an experience as close as possible to ownership of the original work. Download a digital copy for free and enjoy a journey on the high seas with Mr. Midshipman Easy!"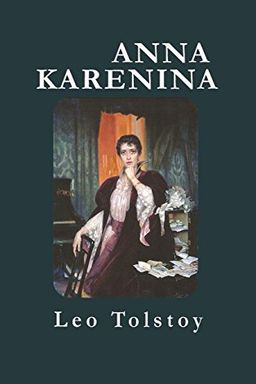 A timeless classic, Anna Karenina is a captivating novel that covers themes of love, family, and society in nineteenth-century Russia. Written by Leo Tolstoy and hailed by famous authors such as Dostoyevsky, Nabokov, and Faulkner, the novel tells the story of a woman torn between her passion for a man who is not her husband and her desire to maintain social expectations. Tolstoy's unrivaled prose and attention to detail make this novel a must-read for lovers of literary fiction.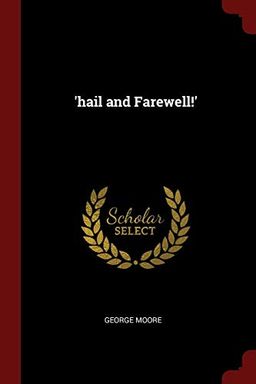 A culturally important work that has stood the test of time, this book is a historical artifact that has been reproduced to preserve the original. Filled with original copyright references, library stamps, and notations, this book is a valuable addition to the knowledge base of civilization. Although it may contain missing or blurred pages, it remains an important work that is freely available to the public. Join us in preserving this essential part of history.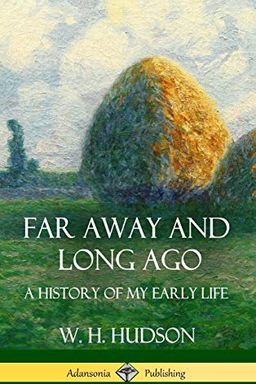 Explore the fascinating life and travels of naturalist and ornithologist W. H. Hudson in his autobiography, which offers a unique glimpse into provincial Argentina during the mid-19th century. Hudson was a respected scholar in his fields, credited with expanding and developing ornithology and publishing tales of romantic adventure. Although he left his beloved homeland to settle permanently in England, his love for Argentina and the Patagonia region is evident in his writing. Discover the insights of a remarkable author whose studies of avian species earned him acclaim in both Britain and his native land.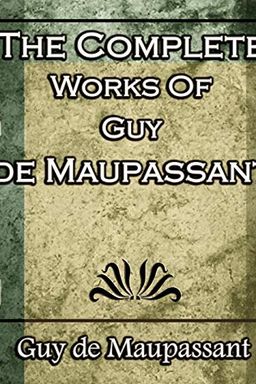 Guy de Maupassant's Complete Works is a collection of enthralling stories that explore the intricacies of human relationships. The author paints a vivid picture of love and longing through the tale of a man who dreams of the perfect kiss that will seal his engagement. The book is a must-read for anyone who loves to immerse themselves in poignant narratives that touch the heart.
A foundling, Tom Jones, grows up to be a kind-hearted and loving youth who falls in love with his neighbor's daughter, Sophia Western. However, their love is opposed due to Tom's status as a bastard, highlighting the class friction in 18th-century society. This romantic comedy also includes prostitution and sexual promiscuity, which was groundbreaking for its time, but criticized for its "lowness."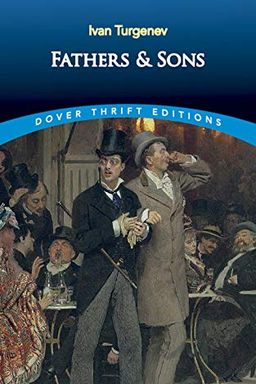 Fathers and Sons is a stirring tale set in Russia during the 1860s, amidst the liberation of the serfs. The story follows the generational conflict between older aristocrats and the new democratic intelligentsia, and vividly depicts the friction between liberal and conservative thought. It introduces the radical new philosophy of nihilism and follows the journey of two young friends, Arkady and Bazarov, who venture off to the provincial capital in search of amusement. This affordable masterpiece offers readers the opportunity to savor a timeless work of world literature.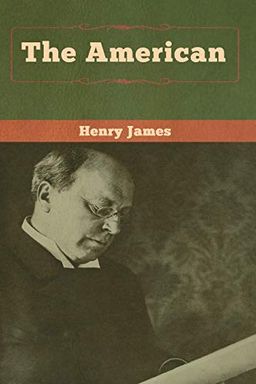 A clash of cultures and a love story unfold in this classic novel by Henry James. Follow the story of Christopher Newman, a self-made American millionaire, as he falls for a French aristocrat but faces rejection from her family due to his brash American manner. When Newman discovers a secret from the family's past, he faces a moral dilemma. This masterful work is a combination of social comedy, melodramatic romance, and a realistic look at societal norms.
Madame Bovary by Gustave Flaubert
Portrait of a Lady by Henry James
The Adventures of Huckleberry Finn by Mark Twain
The Brothers Karamazov by Fyodor Dostoevsky
The red and the Black by 1783-1842 Stendhal
Joseph Andrews by Henry Fielding
The Charterhouse of Parma by Stendhal
The Collected Works of W.B. Yeats Vol. III by William Butler Yeats
War and Peace by Leo Tolstoy
Frank Mildmay; or, The naval officer By by Captain (Frederick) Marryat
Portrait of the Artist as a Young Man, A by Matthew Mitchell
Buddenbrooks by Thomas Mann
The Turn of the Screw by Henry James
The Open Boat and Other Stories by Stephen Crane