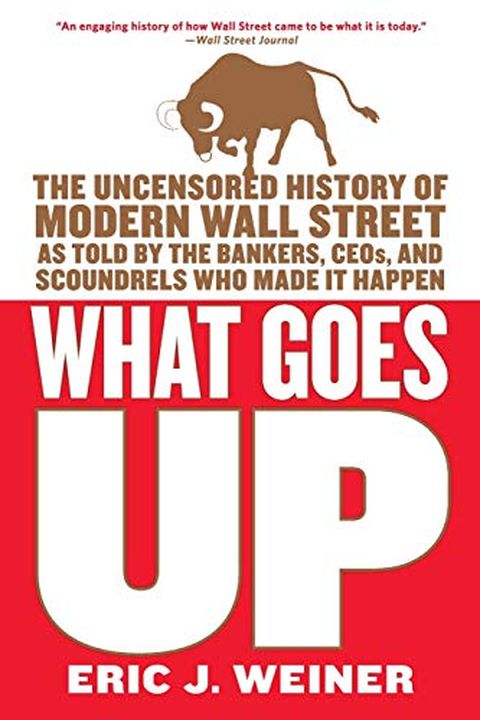 What Goes Up
The Uncensored History of Modern Wall Street as Told by the Bankers, Brokers, CEOs, and Scoundrels Who Made It Happen
Eric J. Weiner
The ups and downs, the schemes and scams, the IPOs and hostile takeovers, the egos, the brilliance, the greed and the glory-this is the story of Wall Street, told by the men and women who made it happen. Once upon a time, Wall Street was just a footpath near the southern tip of Manhattan Island. Today it is the center of the financial world, the pi...
Publish Date
2007-07-20T00:00:00.000Z
2007-07-20T00:00:00.000Z
First Published in 2005
Recommendations
Books that I've loved to read: Markets and everything. This is a thread I hope to keep adding to. First up: What Goes Up, by Eric Weiner. This is a great book on the history of Wall Street from the 1920s to the early 2000s, from the people who built it.     
–
source