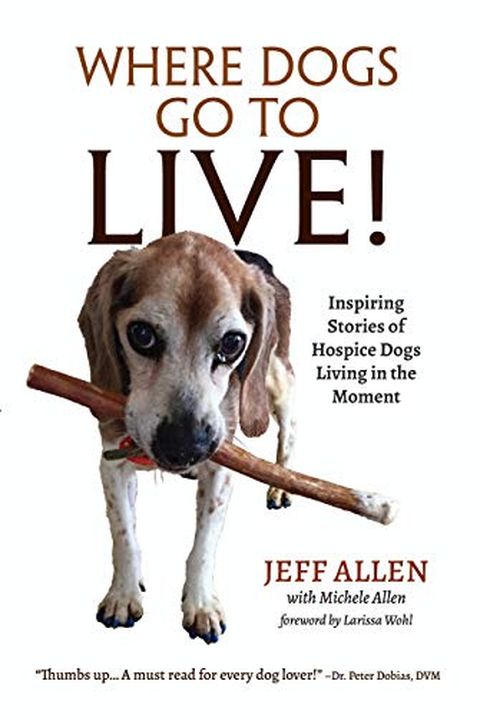 Where Dogs Go To LIVE!
Inspiring Stories of Hospice Dogs Living in the Moment
Jeff Allen
This heartwarming book shines a light on the transformative work of Monkey's House, a Dog Hospice & Sanctuary founded by Michele and Jeff Allen. Meet 37 of the hospice dogs who found a loving home and experienced the healing power of love. Laugh with them, shed a few tears, and witness miracles of transformation. A portion of the proceeds goes to supporting this amazing nonprofit organization.
Publish Date
2020-08-18T00:00:00.000Z
2020-08-18T00:00:00.000Z
Recommendations
To all the dog lovers out there…I highly recommend the positive, uplifting book, #WhereDogsGoToLive. The stories in the book will deeply touch your heart. You can grab a copy here:     
–
source