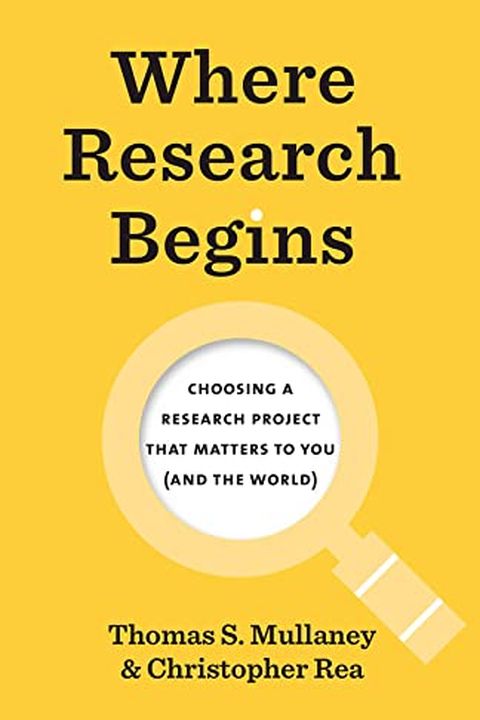 Where Research Begins
Choosing a Research Project That Matters to You (and the World) (Chicago Guides to Writing, Editing, and Publishing)
Thomas S. Mullaney, Christopher Rea
Plenty of books tell you how to do research. This book helps you figure out WHAT to research in the first place, and why it matters.The hardest part of research isn't answering a question. It's knowing what to do before you know what your question is. Where Research Begins tackles the two challenges every researcher faces with every new project: Ho...
Publish Date
2022-04-01T00:00:00.000Z
2022-04-01T00:00:00.000Z
Recommendations
Someone recommended this book to me, as well as one of the authors (@tsmullaney). #RPVBooks I found "Where Research Begins" a lovely addition to the growing literature on how to do academic work and improve your research skills. Mullaney and Rea provide multiple exercises.     
–
source