Sort by
Latest Recommendations First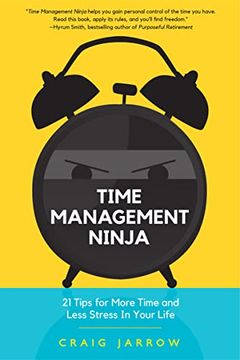 There are many other good recommendations in "Time Management Ninja", including another one I do recommend (if you can wing it): waking up early. Like Francine Prose's Reading Like a Writer, this book should be read word-by-word. It's a fun read and if you've followed me…     
–
source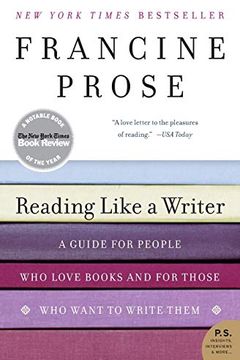 @adambwriter Fantastic book, so far what I've read.     
–
source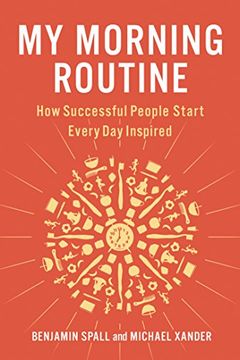 #RPVBooks A while ago I bought @benjaminspall and @michaxndr 's book "My Morning Routine: How Successful People Start Every Day Inspired". I keep it handy to re-read every few weeks. As most people who follow me know, when I am healthy, I wake up very early (4:00am, usually).     
–
source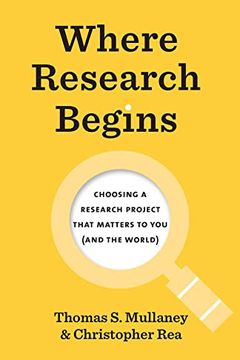 Where Research Begins
Choosing a Research Project That Matters to You (and the World) (Chicago Guides to Writing, Editing, and Publishing)
Plenty of books tell you how to do research. This book helps you figure out WHAT to research in the first place, and why it matters.The hardest part of research isn't answering a question. It's knowing what to do before you know what your question is. Where Research Begins tackles the two challenges every researcher faces with every new project: Ho...
Someone recommended this book to me, as well as one of the authors (@tsmullaney). #RPVBooks I found "Where Research Begins" a lovely addition to the growing literature on how to do academic work and improve your research skills. Mullaney and Rea provide multiple exercises.     
–
source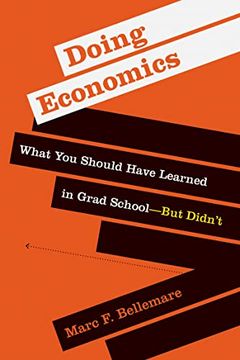 A guide for research economists: how to write papers, give talks, navigate the peer-review process, advise students, and more.Newly minted research economists are equipped with a PhD's worth of technical and scientific expertise but often lack some of the practical tools necessary for "doing economics." With this book, economics professor Marc Bell...
#RPVBooks I had promised myself I would read @marcfbellemare 's book whenever I felt slightly healthier (which I now feel) and oh boy this is going to be a book I'll recommend to my students, economists or not! So many gems and insights (though I wonder if I missed some)     
–
source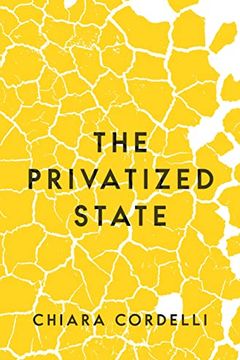 Why government outsourcing of public powers is making us less freeMany governmental functions today--from the management of prisons and welfare offices to warfare and financial regulation--are outsourced to private entities. Education and health care are funded in part through private philanthropy rather than taxation. Can a privatized government r...
This book will be of interest to public administration and public policy scholars, anybody who studies privatization and remunicipalization, obviously political theorists. Her book's argument can be read in her article here: 10/10 recommend. </end>     
–
source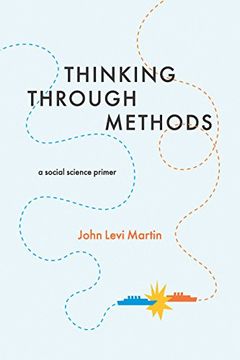 Sociological research is hard enough already—you don't need to make it even harder by smashing about like a bull in a china shop, not knowing what you're doing or where you're heading. Or so says John Levi Martin in this witty, insightful, and desperately needed primer on how to practice rigorous social science. Thinking Through Methods focuses on ...
Martin's Thinking Through Methods is as irreverent as it is insightful. I thoroughly recommend it. I probably won't use it in my methods teaching from start to finish but there are multiple insights that I can draw from the book and/or assign entire chapters. 10/10 </end thread>     
–
source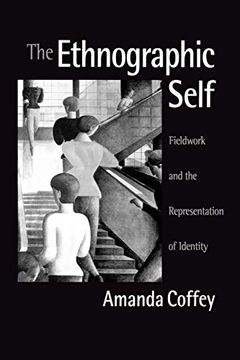 What are the relationships between the self and fieldwork? How do personal, emotional and identity issues impact upon working in the field?This book argues that ethnographers, and others involved in fieldwork, should be aware of how fieldwork research and ethnographic writing construct, reproduce and implicate selves, relationships and personal ide...
11) I also recommend Amanda Coffey's The Ethnographic Self, which is useful for a self-reflective researcher intending to do fieldwork. 12) My Canadian heart can't let the Pawluch et al "Doing Ethnography" book go unnoticed     
–
source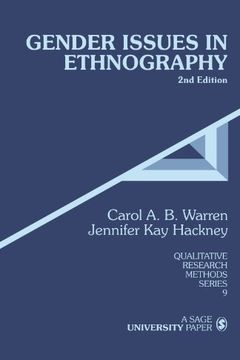 This Second Edition summarizes the state of the art of gender issues in fieldwork both in anthropology and sociology. Warren shows how the researcher′s gender affects both the fieldwork relationships and the production of ethnography. The authors focus is more empirical than theoretical; using literature on gender and ethnography, together with the...
7) The Warren and Kay Hackney "Gender Issues in Ethnography" is an oldie but a goodie too 8) I had forgotten the Smartt Gullion "Writing Ethnography" book and it's a good one, didactic and useful.     
–
source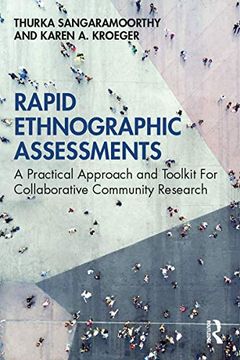 Please see the website of author Thurka Sangaramoorthy for extra resources and material related to this book, at thurkasangaramoorthy.com. Click on the book's cover and be sure to check back for updated contentThis book provides provides a practical guide to understanding and conducting rapid ethnographic assessments (REAs) with an emphasis on thei...
4) "Rapid Ethnographic Assessments" is an incredible book by Thurka Sangaramoorthy and Karen Kroeger. I know that there are some people who are averse to REAs (I am not, and I've conducted several) and I think people should learn how to do them properly.     
–
source
Feminist City by Leslie Kern
Who Killed Berta Caceres? by Nina Lakhani
Very Important People by Ashley Mears
Writing Anthropology by Carole McGranahan
Water and Politics by Veronica Herrera
A Future History of Water by Andrea Ballestero
Economical Writing, Third Edition by Deirdre N. McCloskey
The Writer's Practice by John Warner
Care for Sale by Ana P. Gutiérrez Garza
They Say / I Say by Gerald Graff
On Ethnography by Sarah Daynes, Terry Williams
Reassembling Rubbish by Josh Lepawsky
Down, Out, and Under Arrest by Forrest Stuart
Fractivism by Sara Ann Wylie
Clean and White by Carl A. Zimring
Interviewing in Social Science Research by Lee Ann Fujii
Research & Evaluation for Busy Students and Practitioners 2e by Helen Kara
How to Take Smart Notes by Sönke Ahrens
The Only Academic Phrasebook You'll Ever Need by Luiz Otavio Barros
Written/Unwritten by Patricia A. Matthew
Becoming an Academic Writer by Patricia Goodson
Waste Away by Joshua O. Reno
On the Run by Alice Goffman
Empirical Research and Writing by Leanne C. Powner
Theoretical Frameworks in Qualitative Research by Vincent A. Anfara
Beyond the Big Ditch by Ashley Carse
Thinking Qualitatively by Johnny Saldana
Writing in Social Spaces by Rowena Murray
Picking Up by Robin Nagle
Just Water by Christiana Z. Peppard
How to Critique Journal Articles in the Social Sciences by Scott R. Harris
Presumed Incompetent by Gabriella Gutiérrez yMuhs
Industrial Ruination, Community and Place by Alice Mah
Natural Experiments in the Social Sciences by Thad Dunning
Interpretive Research Design by Peregrine Schwartz-Shea
Pricing Beauty by Ashley Mears
Surviving Your Stupid, Stupid Decision to Go to Grad School by Adam Ruben
Governing the Tap by Megan Mullin
Writing Tools by Roy Peter Clark
On Writing Well by William Zinsser
The Social Life of Small Urban Spaces by William H. Whyte
Braving the Street by Irene Glasser
Writing Your Dissertation in Fifteen Minutes a Day by Joan Bolker
Bird by Bird by Anne Lamott
How to Read a Book by Mortimer J. Adler