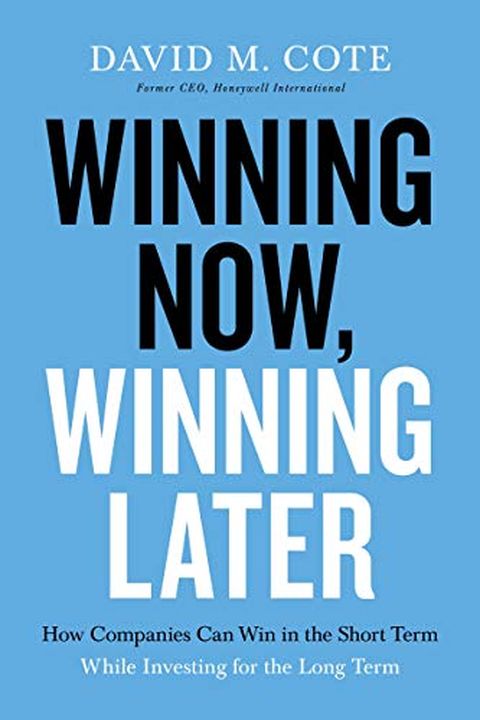 Winning Now, Winning Later
How Companies Can Succeed in the Short Term While Investing for the Long Term
David M. Cote
Dave Cote just delivered the War and Peace of books on corporate leadership... meet[s] the biggest challenge in corporate America: balancing the short-term success demanded by investors with sowing the seeds for rewards that will only be harvested years hence, but are essential to achieving greatness. —Fortune MagazineBusiness leaders often take ac...
Publish Date
2020-06-30T00:00:00.000Z
2020-06-30T00:00:00.000Z
Recommendations
You looking for something to read as the summer moves along? Try Winning Now Winning Later, by Dave Cote who took Honeywell to amazing heights when others accomplished almost nothing in the industrial space (GE) it's a brilliant book and also incredible humorous!     
–
source