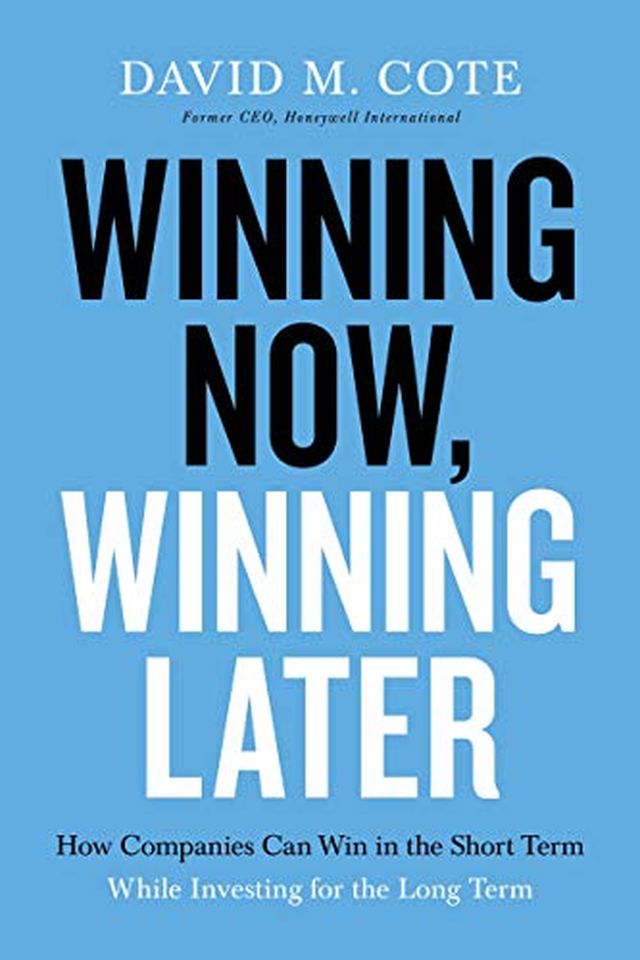 Winning Now, Winning Later
How Companies Can Succeed in the Short Term While Investing for the Long Term
David M. Cote
This book, written by David M. Cote, former CEO of Honeywell International, tackles the challenge of balancing short-term success with long-term growth in corporate America. With competition and investor demands, many leaders sacrifice long-term investments for immediate gains, leading to underperforming companies. Using real-life examples and bold leadership practices, Cote shares his paradigm-shifting method of achieving both short- and long-term goals. This book offers essential principles for winning both today and tomorrow, inspiring readers to think independently and stand up to solely short- or long-term focused investors and managers. Winning Now, Winning Later is a comprehensive solution to a perennial problem, providing readers with a go-to guide for leaving an enduring legacy of success.
Publish Date
2020-06-30T00:00:00.000Z
2020-06-30T00:00:00.000Z
Recommendations
You looking for something to read as the summer moves along? Try Winning Now Winning Later, by Dave Cote who took Honeywell to amazing heights when others accomplished almost nothing in the industrial space (GE) it's a brilliant book and also incredible humorous!     
–
source