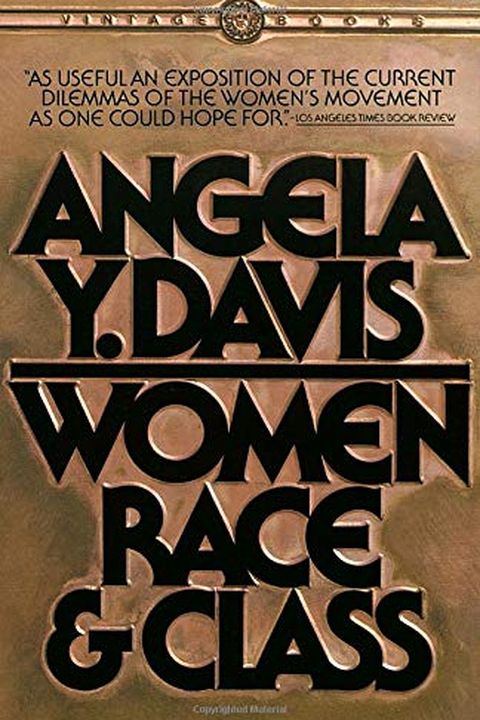 Women, Race, & Class
Angela Y. Davis
A powerful study of the women's movement in the U.S. from abolitionist days to the present that demonstrates how it has always been hampered by the racist and classist biases of its leaders....
Publish Date
1983-02-12T00:00:00.000Z
1983-02-12T00:00:00.000Z
First Published in 1981
Recommendations
Many years ago, I read this book. I have re-read it many times ever since my exile days. I always recommend it to my intellectual interlocutors. Those who care to listen. Very few these days, unfortunately. Women, Race, & Class | Buy Online.     
–
source
"Women, Race, & Class" by Angela Y. Davis (*Trigger Warning on book pages- descriptions of sexual and racist violence) Important book giving historical context for the necessity of centering the needs of (poor/working class) women of color in gender & racial justice. #McGReads     
–
source
For #BlackHistoryMonth  I will be sharing some of my favorite books by Black Authors 3rd Book: Women Race & Class By: Angela Y. Davis EYE-OPENING about the intersection b/w women, race, & class Some Topics: The Abolitionist, Feminist, Women's Suffrage Movement, etc.     
–
source