Sort by
Latest Recommendations First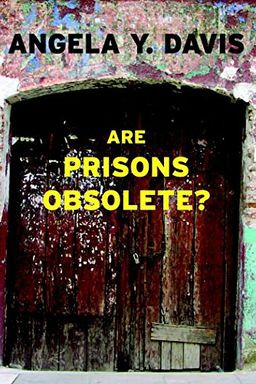 This thought-provoking book by Angela Y. Davis tackles the controversial topic of prison abolition in America. Davis argues that the time for the prison system is coming to an end, and boldly calls for "decarceration" and a transformation of society as a whole. Drawing from historical abolition movements, she highlights the possibility of change and offers a compelling case for why prisons may be obsolete.
Repost from @behindmirror_ . "Are Prisons Obsolete?" by Angela Davis is a must read. All of her books are very important and worth reading!     
–
source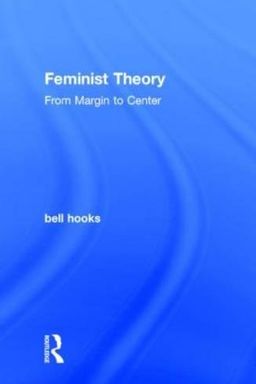 Feminist Theory: From Margin to Center by Bell Hooks presents a blueprint for the feminist movement that is just as thought-provoking and relevant today as it was when first published. Hooks's direct style challenges readers to consider a new vision for feminism and to find a common language to create a global movement.
"Feminist Theory: From Margin To Center" by bell hooks # bell hooks is my favorite author. This book is definitely a must-read for any one interested in better understanding feminism. # Initially, my understanding…     
–
source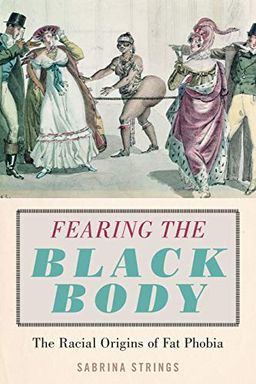 This book explores the historical development of ideologies that support Western, patriarchal white supremacy, specifically the yoking of beauty to Protestant, Anglo-Saxon whiteness. Beginning in the Renaissance and ending in the 1990s, the author charts the development of ideals of race and beauty that juxtaposed slim, desirable white women against corpulent black women. Interestingly, the author does not address fat from a health standpoint or previous attitudes held towards corpulence.
"Fearing the Black Body: The Racial Origins of Fat Phobia" by #SabrinaStrings @SaStrings So grateful for this book. It is a truly remarkable piece of work that offers great insight into the history of fatphobia and its origins in the fear and hatred of the Black body. #mcgreads     
–
source
A hilarious and unapologetic memoir on feminism, self-discovery, and body positivity, where writer and humorist Lindy West narrates her life with vulnerability and charm. From her childhood struggles with body image to her stand against rape jokes and online trolls, Shrill is a must-read for anyone seeking inspiration and courage in a world that doesn't always treat them with respect.
"Shrill: Notes From a Loud Woman" by Lindy West @TheLindyWest # Lovvvvveeedddd, loved, loved, loved this book!!!  West is a truly remarkable writer and her stories are beautifully poignant while dosed with her…     
–
source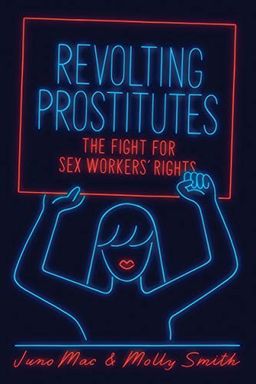 This manifesto challenges common misconceptions about sex work and argues for its full decriminalization. Through personal experiences and global laws, the authors show how criminalizing the industry only puts sex workers in harm's way. A must-read for anyone interested in understanding what sex workers really want.
"Revolting Prostitutes: The Fight For Sex Workers' Rights" by Juno Mac & Molly Smith (@fornicatrix & @pastachips) This book is a MUST READ for anyone that cares about liberation for the most marginalized. The narrative around sex work MUST change. #McGReads     
–
source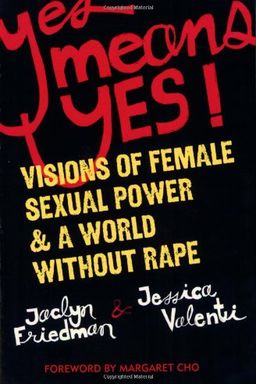 This groundbreaking anthology edited by feminist writers Jaclyn Friedman and Jessica Valenti presents a new approach to the conversation around rape culture. Through a variety of perspectives and experiences, the book aims to dismantle the "No Means No" model and promote a genuine understanding and respect for female sexual pleasure. Its radical ideas discuss educating people to value female sexuality and pleasure, and rewriting the narrative around rape to end it. Essential reading for anyone interested in feminist theory and politics.
"Yes Means Yes: Visions Of Female Sexual Power & A World Without Rape" by @jaclynf & @JessicaValenti May those of us who seek to be allies and accomplices never stop learning. Great knowledge and diversity of perspectives featured in this book/anthology. #McGReads     
–
source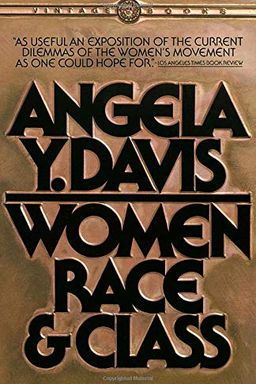 Explore the intersection of women, race, and class in U.S. history with this thought-provoking book. From the early abolitionist movement to the present day, the author showcases how biases based on race and class have hindered progress in the women's movement, offering a powerful study on the subject.
"Women, Race, & Class" by Angela Y. Davis (*Trigger Warning on book pages- descriptions of sexual and racist violence) Important book giving historical context for the necessity of centering the needs of (poor/working class) women of color in gender & racial justice. #McGReads     
–
source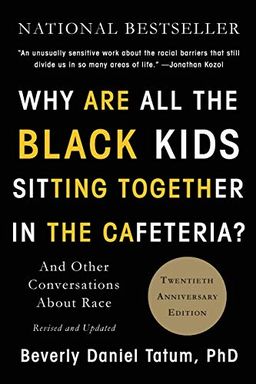 This insightful book delves into self-segregation among youth in racially mixed high schools. Renowned psychology of racism expert Beverly Daniel Tatum argues that open dialogue about our racial identities is key to bridging divides. As the national conversation about race grows increasingly urgent, this updated edition is a must-read for anyone seeking to understand the dynamics of race in America. "An unusually sensitive work about the racial barriers that still divide us in so many areas of life." -Jonathan Kozol.
Looking to better understand race/racism? Highly recommend this book by @BDTSpelman We can't change what we don't understand. #McGReads     
–
source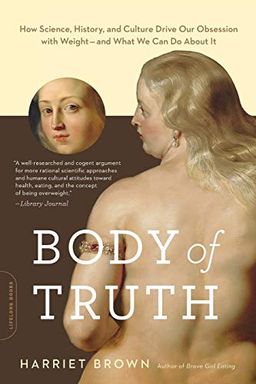 Body of Truth
How Science, History, and Culture Drive Our Obsession with Weight -- and What We Can Do about It
Body of Truth explores the harmful obsession with weight and body image in our culture. Harriet Brown delves into the research on weight and health, revealing the four biggest lies, and uncovering how big companies profit from our insecurities. Through interviews, research, and personal experience, Brown offers concrete suggestions for making peace with ourselves and rejecting harmful fad diets and unattainable body ideals. Discover the truth about weight and health in this urgent and eye-opening book.
#BodyOfTruth - @HarrietBrown I was an expert trainer for a decade. I rec this book over the next diet/workout book you may buy #McGReads     
–
source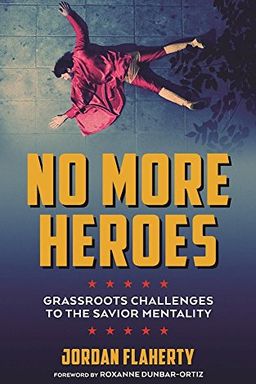 No More Heroes by Jordan Flaherty Unmasking the savior complex, this book questions why privileged people often make things worse while trying to help. With examples from FBI informants, anti-sex-work crusaders, Teach For America corps members, and out-of-touch journalists, Flaherty celebrates grassroots challenges to these saviors and movements focused on real, systemic change from the Arab Spring to Black Lives Matter. This book exposes imperialism hidden as a rescue operation, encapsulating the struggle for change and the frontline workers striving for collective power.
(1/2) Important book from #JordanFlaherty . "No More Heroes" is a must-read for anyone engaged in non-profit work, charity, or activism.     
–
source
Under the Affluence by Tim Wise
Just Mercy by Bryan Stevenson
The Fire Next Time by James Baldwin