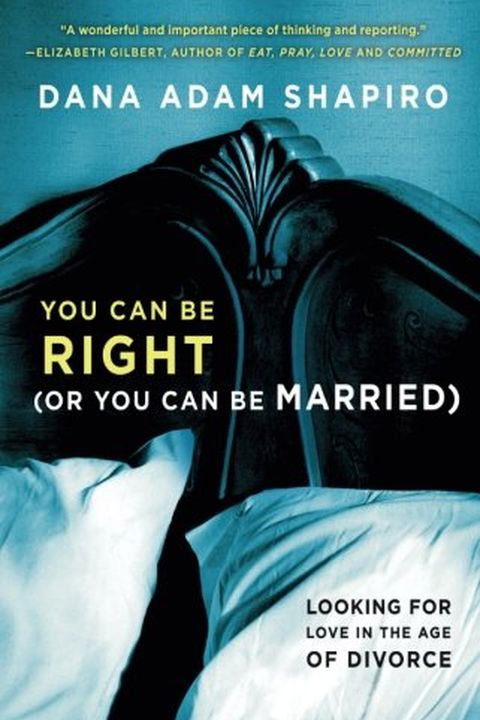 You Can Be Right
Looking for Love in the Age of Divorce
Dana Adam Shapiro
A collection of candid and illuminating break-up stories resulting from three years of interviews by an Oscar-nominated documentary filmmaker—"a wonderful and important piece of thinking and reporting" (Elizabeth Gilbert). It all began as a self-help journey in the purest sense. A serial monogamist for more than two decades, Shapiro wanted to know ...
Publish Date
2013-09-17T00:00:00.000Z
2013-09-17T00:00:00.000Z
First Published in 2012
Recommendations
As a couples therapist, I witness daily the unraveling of adult intimacies. Dana Adam Shapiro's gripping testimonies of demise and divorce are written with vividness and aplomb—I felt as if he were eavesdropping in my office. A grand reportage of marriage and its discontents.     
–
source