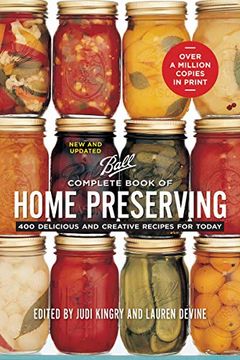 Discover the joy of home canning with Ball Complete Book of Home Preserving. This comprehensive guide contains over 400 mouth-watering recipes that allow you to enjoy fresh and flavorful produce year round. With easy-to-follow instructions and practical tips, preserving food at home has never been simpler. Say goodbye to store-bought snacks and hello to a world of homemade meals that can be created from just one preserving session.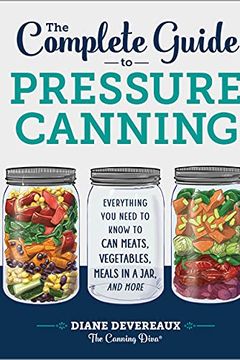 Discover a time-honored craft with The Complete Guide to Pressure Canning. This practical resource offers a step-by-step guide to safely preserve your favorite low-acid foods, from soups and stews to kitchen staples like broths and beans. With over 80 delicious recipes and pressure canning charts, this all-in-one roadmap is perfect for anyone looking to confidently achieve pressure canning perfection. Whether you're a seasoned pro or a beginner, The Complete Guide to Pressure Canning is a must-have for preserving wholesome, nourishing foods your family will love.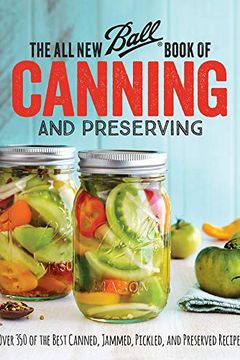 Discover the ultimate canning guide for modern home cooks from the experts at Jarden Home Brands. This comprehensive handbook boasts over 350 of the best recipes ranging from jams and pickles to salsas and jerkies. Organized by technique, the book covers everything from water bath and pressure canning to fermenting and freezing. Step-by-step instructions and photos ensure success for beginners, while more advanced canners will find inspiring ingredient twists. With tasty dishes to try, including Crab Cakes and Strawberry-Rhubarb Hand Pies, this classic guide is perfect for any home cook.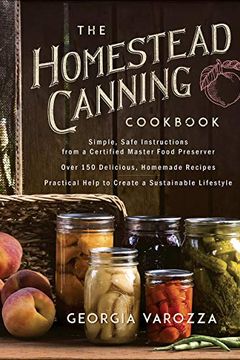 The Amish Canning Cookbook
•Simple, Safe Instructions from a Certified Master Food Preserver •Over 150 Delicious, Homemade Recipes •Practical ... Lifestyle (The Homestead Essentials)
Preserve fresh, wholesome foods with The Amish Canning Cookbook. Learn from certified Master Food Preserver Georgia Varozza as she shares recipes, hints, and Plain wisdom for both beginner and seasoned canners. Discover a short history of canning, necessary tools and supplies, safe canning instructions, and recipes for canning fruit, vegetables, meats, soups, sauces, and more. With its expert advice and homestyle flavor, The Amish Canning Cookbook is the perfect companion for anyone who loves tradition and frugality in cooking.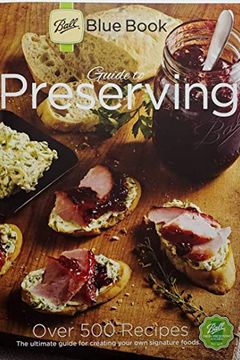 Discover a comprehensive guide to preserving with this 100th Anniversary Edition. Explore the world beyond cooking with sections on fruits, juices, tomatoes, jams, jellies, meats, seafood, and more. Low sugar and low salt options are available along with sweet and savory condiments, gourmet spreads, and salsas. From fruit leather to jerky to rubs, this book will teach you how to preserve your harvest with delicious results.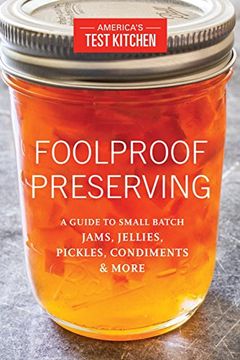 Master the art of canning and preserving with this comprehensive guide from America's Test Kitchen. Perfect for both novice and experienced canners, this book offers over 100 foolproof recipes spanning sweet jams and jellies to savory vegetables, pickles, and whole fruits. Learn to do it right with step-by-step tutorials, troubleshooting tips, and insights into the science behind canning.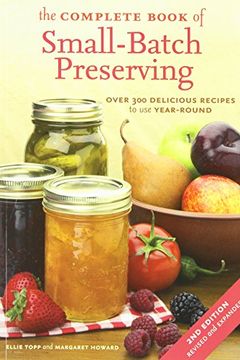 Discover the easiest and safest methods for making delectable preserves in small batches all year round. This guide takes the guesswork out of home preserving for both beginners and pros. With over 300 traditional and new recipes, explore jams, jellies, pickles, relishes, flavored oils, and more. Enjoy the season's bounty without spending all day in the kitchen.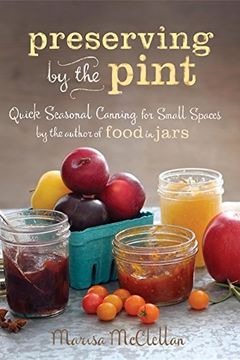 Preserving by the Pint is the ultimate canning book for the city shopper and cook who wants to work with smaller yields of fresh produce. This handbook is perfect for farmers' market goers who want to cook and eat seasonally, extending the lifespan of their food with jams, preserves, pickles, and more. Featuring 100 recipes, such as Sweet Cherry Compote and Tangy Orange Glaze, this book is organized by season and comes with stunning full-color photography throughout. Perfect for those who want to make the most of their fresh produce without committing to large batches.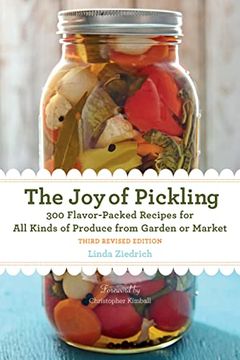 Discover the art of pickling with The Joy of Pickling! This comprehensive guide provides all the tools for pickling success, including techniques for preventing yeast and mold growths on fermented pickles. With 50 new recipes and information on the science of pickling, you'll be able to create mouthwatering condiments and side dishes that add interest and variety to the table. Try out Lower East Side Full-Sour Dills, Cabbage and Radish Kimchi, Pickled Whole Watermelons, and much more!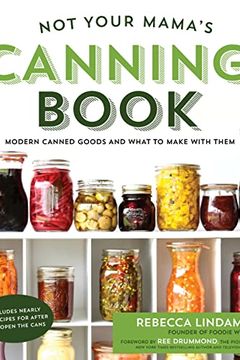 Explore the delicious world of canning with this exciting, alternative cookbook. From sweet jams and jellies to savory pickles and relishes, you'll discover a range of unique flavor combinations to take your canned goods to the next level. With both basic and advanced recipes, you'll learn everything from the foundations of canning to the art of pressure canning. Your taste buds will thank you!
Blue Book Guide to Preserving by Hearthmark
Preserving Everything by Leda Meredith
Preserving with Pomona's Pectin by Allison Carroll Duffy
Canning for a New Generation by Liana Krissoff
Preserving Food without Freezing or Canning by The Gardeners and Farmers of Centre Terre Vivante
The Ultimate Guide to Preserving Vegetables by Angi Schneider