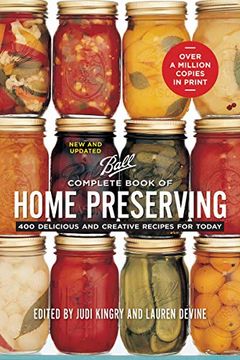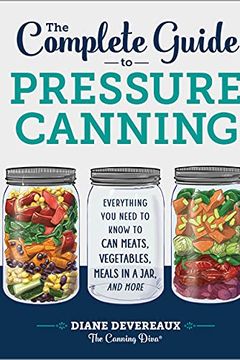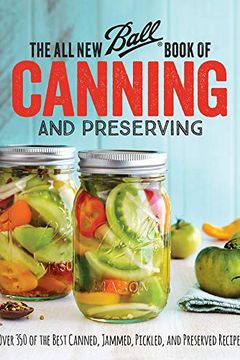 From the experts at Jarden Home Brands, makers of Ball canning products, comes the first truly comprehensive canning guide created for today's home cooks. This modern handbook boasts more than 350 of the best recipes ranging from jams and jellies to jerkies, pickles, salsas, and more-including extender recipes to create brand new dishes using your ...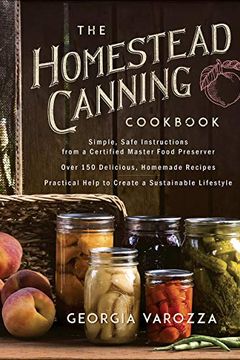 The Amish Canning Cookbook
•Simple, Safe Instructions from a Certified Master Food Preserver •Over 150 Delicious, Homemade Recipes •Practical ... Lifestyle (The Homestead Essentials)
From the author of The Homestyle Amish Kitchen Cookbook comes a great new collection of recipes, hints, and Plain wisdom for everyone who loves the idea of preserving fresh, wholesome foods. Whether instructing a beginning canner or helping a seasoned cook hone her skills, certified Master Food Preserver Georgia Varozza shows people how to get the ...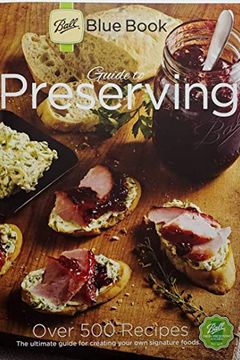 This is the 100th Anniversary Edition. The contents include: Just One Step Beyond Cooking; Fruits, Juices and Tomatoes; Jams, Jellies and Fruit Spread; Chutneys, Pickles and Relishes; Meats, Seafood and Vegetables; Low Sugar and Low Salt Recipes; Sweet and Savory Condiments, Gourmet Spreads and Salsas; Spreads, Meats, Vegetables and Prepared Foods;...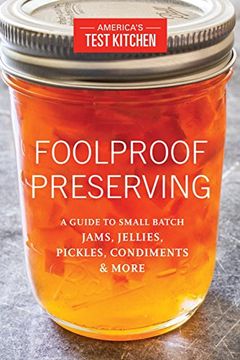 Canning perfected the America's Test Kitchen way. The art of preserving produce by canning and preserving has come full circle from grandmother's kitchen to a whole new generation now eager to learn it. This detailed guide to home preserving is perfect for novice canners and experts alike and offers more than 100 foolproof recipes across a wide ran...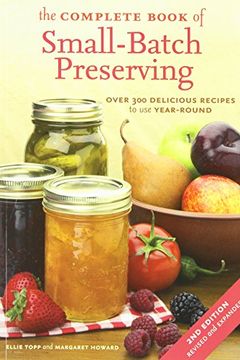 The easiest and safest methods for making delectable preserves in small batches -- all year long. "Takes the pressure off cooks who don't have much time... but still want to savor the season's bounty." -Chicago Tribune (Review of the prior edition) The Complete Book of Small-Batch Preserving takes the guesswork out of home preserving. Both beginner...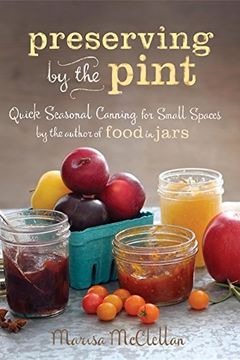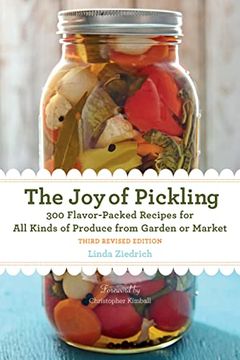 Whether you're making a pint of sauerkraut or a peck of pickled peppers, the Joy of Pickling provides all the tools for pickling success!Putting up pickles is a time-honored technique for stretching the harvest and getting the most out of fresh produce. But pickling isn't just about preserving - it's a way of creating mouthwatering condiments and s...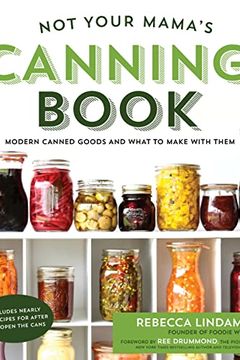 Are you interested in learning how to can food or to try new recipes for canning food? Do you enjoy both savory and sweet canned goods? Rebecca Lindamood has the recipes for you!Rebecca will not only teach you how to can food with basic recipes, but she will provide alternative versions to take your canned food flavors up a notch. She will also pro...
Blue Book Guide to Preserving by Hearthmark
Preserving Everything by Leda Meredith
Preserving with Pomona's Pectin by Allison Carroll Duffy
Canning for a New Generation by Liana Krissoff
Preserving Food without Freezing or Canning by The Gardeners and Farmers of Centre Terre Vivante
The Ultimate Guide to Preserving Vegetables by Angi Schneider