Best Books on Car Mechanics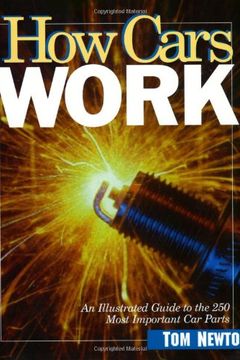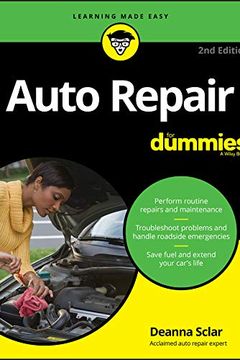 Auto Repair For Dummies, 2nd Edition (9781119543619) was previously published as Auto Repair For Dummies, 2nd Edition (9780764599026). While this version features a new Dummies cover and design, the content is the same as the prior release and should not be considered a new or updated product.The top-selling auto repair guide--400,000 copies sold--...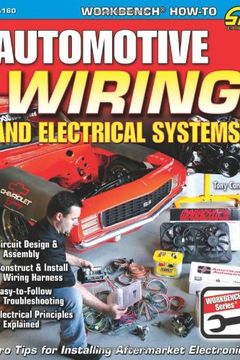 Often, wiring and electrical work intimidate automotive do-it-yourselfers more than anything else. It's not mechanical, and therefore, it's unfamiliar territory. Electrons are invisible, and to an untrained enthusiast they can do unpredictable things. Finally, here is an enthusiast's guide that takes the mysteries and misunderstandings out of autom...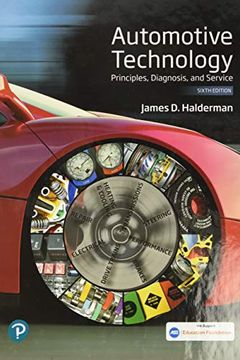 Automotive Technology: Principles, Diagnosis, and Service, Sixth Edition covers all eight areas of automotive service, showing readers how automotive systems are connected, as well as the practical skills that students must master to be successful in the industry. KEY TOPICS: Topics are divided into short chapters, which makes it easier to assign, ...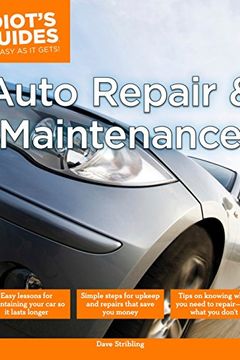 As today's cars continue to become more complicated and complex, the cost to repair them has continued to climb. However, with some basic knowledge and a little know-how, many of the most expensive repairs can be avoided by simple, regular maintenance, or relatively inexpensive repairs that can be done with a few tools and step-by-step instructions...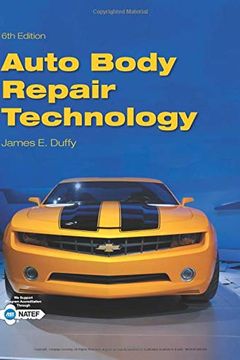 AUTO BODY REPAIR TECHNOLOGY, Sixth Edition, features extensive new and updated material reflecting the latest automotive technology and current industry best practices. In addition to incorporating current NATEF Collision Repair and Refinish Program Standards and Task Lists, this market-leading book provides detailed information on working with hyb...
Publisher's Note: Products purchased from Third Party sellers are not guaranteed by the publisher for quality, authenticity, or access to any online entitlements included with the product. Solve Diesel Engine Problems Quickly and Easily Using the Latest MethodsThis hands-on guide shows, step by step, how to save time and money by learning to identi...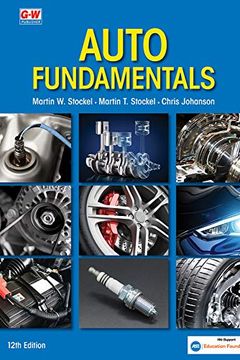 Auto Fundamentals leads students through the design, construction, and operation of all major automotive systems. It touches on different professions within the automotive industry and is intended for those who need a sound foundation in the basics of automotive technology. Written in a manner easily accessible to students entering the automotive f...
In How to Diagnose and Repair Automotive Electrical Systems, author and ASE (Automotive Service Excellence) Certified Master Technician Tracy Martin explain the principles behind automotive electrical systems and describes how they work, with a focus on cars of collectible and classic eras. Now, readers no longer need fear that jumble of wires bene...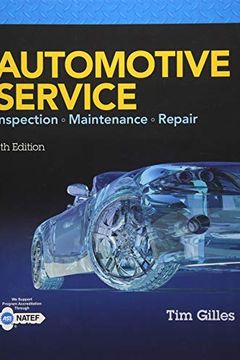 Prepare for an automotive career with AUTOMOTIVE SERVICE: INSPECTION, MAINTENANCE, REPAIR! Packed with everything you need to be successful, including three new chapters on hybrid and electric vehicles, the latest ASE Education Foundation's Automobile Program Standards, and coverage of all eight major course areas of automotive technology, this bes...
Automotive Engines by Tim Gilles
Auto Mechanics Fundamentals by Martin W. Stockel
Understanding Automotive Electronics by William Ribbens
Cool Cars by Quentin Willson
Fundamentals of Medium/Heavy Duty Diesel Engines AND Diesel Engines by Gus Wright
Advanced Automotive Fault Diagnosis by Tom Denton
Nissan Pickups, Xterra 2000-20001, Pathfinder1996-2001, and Frontier 1998-2001, by John Haynes
Automotive Chassis Systems by Halderman James D.
Today's Technician by Mark Schnubel
Today's Technician by Barry Hollembeak
Today's Technician by Ken Pickerill
Classroom Manual for Hadfield's Today's Technician by Chris Hadfield