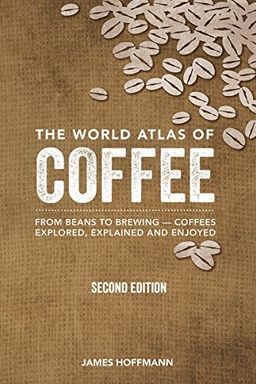 The World Atlas of Coffee takes readers on a global tour of coffee-growing countries, covering where coffee is grown, the people who grow it, and the cultures in which it's a way of life. This definitive guide is well-written, informative, and a must-have for general readers who want to know more about their favorite morning brew. The book is organized by continent and then country, presenting the world's favorite brew in color spreads packed with information. The new edition has been updated with seven additional coffee-growing regions and includes updated maps, statistics, and data. This book is an essential selection for coffee enthusiasts and professionals alike.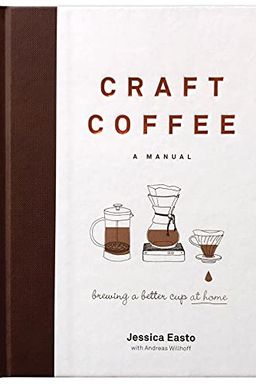 Unlock the secret to making the perfect cup of coffee at home with this comprehensive guidebook. Craft Coffee is a must-have for any coffee enthusiast, providing detailed information on different brewing techniques, equipment choices, and even decoding coffee bags. Written by a fellow coffee lover, this book is accessible and easy to understand for non-professionals, and will help you achieve cafe quality coffee right from your own kitchen. Discover your ideal cup of specialty coffee and replicate it effortlessly every day.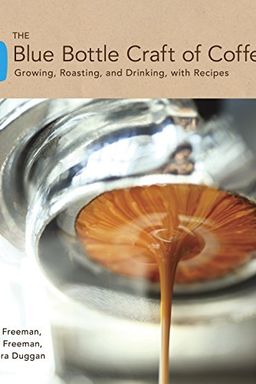 Experience coffee like never before with The Blue Bottle Craft of Coffee, a comprehensive guide that takes you from farm to cup. James Freeman, one of the country's most celebrated roasters, shares the intricate steps that go into sourcing raw coffee from around the world and crafting the perfect cup using various brewing methods. With over 40 inventive recipes that incorporate coffee or pair well with a cup, including coffee-infused desserts, this book is a must-read for any coffee lover. Featuring stunning photographs, this guide will change the way you think about—and drink—coffee.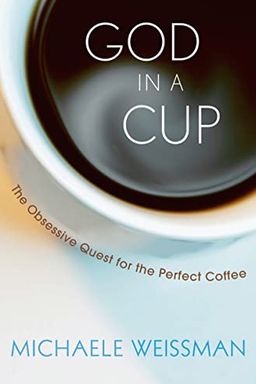 Enter the exotic and paradoxical world of specialty coffee and its passionate connoisseurs, ambitious entrepreneurs, and determined activists. God in a Cup takes us on a journey led by the nation's most heralded coffee business hotshots, who are creating a new culture of coffee connoisseurship in America. If you're looking for an adventure and a taste of the best beans, this book is a must-read.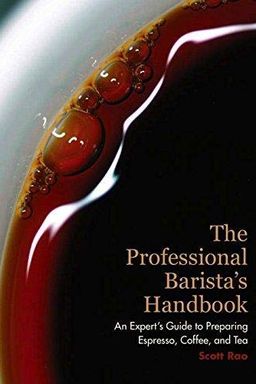 Discover the secrets of making the perfect cup of coffee with The Professional Barista's Handbook. Written by an industry veteran with 15 years of experience, this book provides practical instruction and relevant information on making great coffee in a café. Say goodbye to unreadable scientific books and hello to a book filled with colorful descriptions of brewing styles, growing regions, and recipes. If you're serious about coffee, this handbook is a must-have for any barista or coffee lover.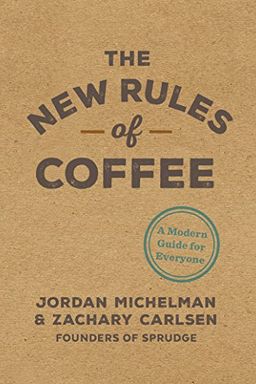 Discover the world of coffee like never before with "The New Rules of Coffee." Written by coffee connoisseurs and founders of Sprudge, this book offers digestible rules and whimsical illustrations to help you navigate the ever-expanding coffee menu. Learn why darker roast isn't always stronger and why you reserve the right to cream and sugar. Perfect for coffee enthusiasts seeking to expand their knowledge and love for coffee.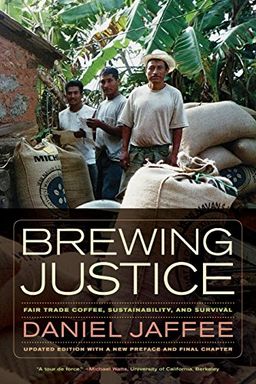 Discover the true meaning of fair trade in this captivating read. Based on a thorough investigation of coffee farmers in Mexico, Brewing Justice delves into the social, economic, and environmental benefits of fair trade. Follow the members of the Michiza cooperative and compare their lives to conventional farming families in the same region. Learn about the dynamics of the fair-trade market and its complicated relationship with the global economy, as well as the movement's fraught politics. The updated edition includes a new chapter, guiding readers through the shifting landscape of fair-trade consumption.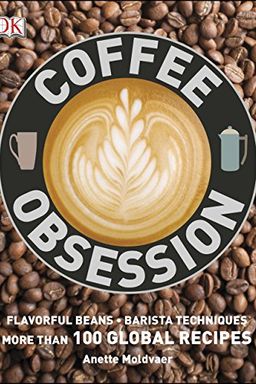 Indulge in your love for coffee with Coffee Obsession. Discover the methods and flavors of different coffee-producing regions around the world. With easy-to-follow instructions, learn how to create lattes, cappuccinos, and other beloved coffee styles like a pro barista. Featuring over 130 classic coffee recipes, flavor profiles, and suggested roasts, Coffee Obsession is the ultimate guide for any coffee lover.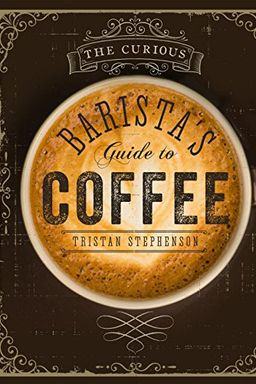 Discover the extraordinary world of coffee with this ultimate guide! Tristan Stephenson explores the history, science, and culture behind coffee, as well as taking an in-depth look at growing, roasting, and assessing coffee. Learn about different brewing methods and enjoy 25 delicious coffee-based recipes, from iced coffee to coffee beer. Whether you're a coffee enthusiast or curious barista, this book is essential reading.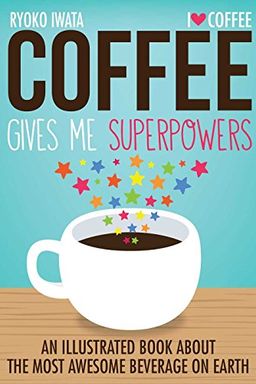 Discover the addictive and beloved world of coffee with Coffee Gives Me Superpowers. Filled with infographics and fun facts about the most awesome beverage on Earth, this graphic design-centered book by a passionate Japanese coffee-lover is a must-read for coffee enthusiasts. Explore fascinating topics such as the best time to drink coffee, coffee myths, and the most caffeinated cities in the US. Dive into 25% new, original material exclusive to this book and join the caffeine-fueled fun.
Uncommon Grounds by Mark Pendergrast
Coffee Art by Dhan Tamang
Coffee by Jonathan Morris
Everything But Espresso by Scott Rao
The Craft and Science of Coffee by
The Devil's Cup by Stewart Lee Allen
The Coffee Roaster's Companion by Scott Rao
The Coffee Roaster's Handbook by Len Brault
The Daily Grind by Andrew J Bowen, Claire E Bowen
The Birth of Coffee by Daniel Lorenzetti, Linda Rice Lorenzetti