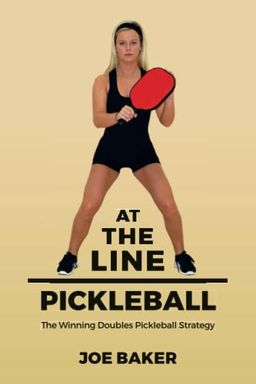 This strategy guide for pickleball players of all levels covers every phase of the game, showing the highest percentage shot for every playing situation. Author Joe Baker collaborated with top players and coaches to create this well-illustrated and easy-to-understand guide. Topics include court coverage, teamwork and communication, dinking targets, ball striking technique, and more. With quizzes at the end of each chapter, you can test your knowledge and avoid common mistakes, making your way to playing high-percentage pickleball.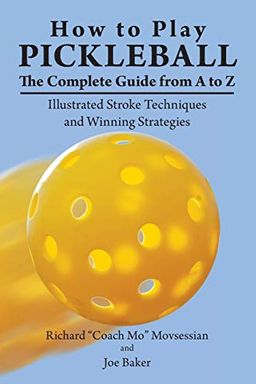 Learn the ins and outs of pickleball with this comprehensive guide written by legendary coach Mo. Suitable for beginners and advanced players alike, this guide covers all aspects of the game, including stroke techniques, player movement, and basic strategy. With detailed explanations using photographs and diagrams, Coach Mo simplifies complex concepts to make them easy to understand. Discover the secrets to playing smart, high percentage pickleball, and progress to the most advanced level of national tournament play. Transform your game with this must-have book.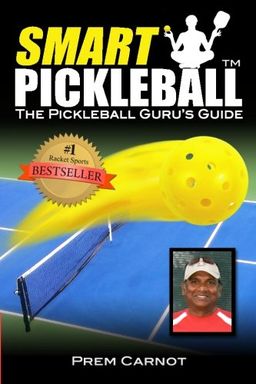 Discover the principles of Smart Pickleball and take your game to the next level with this engaging and informative book. Join The Pickleball Guru on an entertaining journey to learn how to win more games and improve your skills. With diagrams, drills, and real-life case studies, this book will inspire you to play Smart Pickleball(TM) and keep you eager to practice what you learn. Perfect for players of all ages and abilities.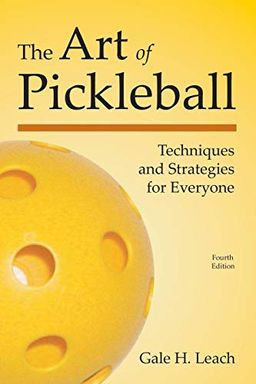 The Art of Pickleball is the ultimate guide for both new and experienced players, covering everything from equipment to tournament strategy. This award-winning book provides a conversational and easy-to-understand approach to mastering the game, with tips for doubles play, mental conditioning, and offensive and defensive strategies. With step-by-step illustrations and photos, readers will learn the fundamentals of the game, choose the right paddle and accessories, and develop recommended shots through drills. Techniques designed to take players to the next level are also included, making this book an essential resource for any pickleball enthusiast.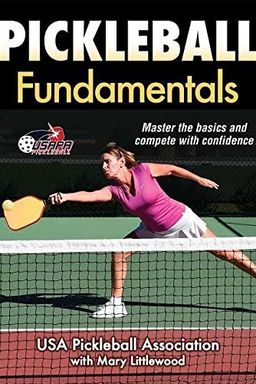 Become a pickleball pro with Pickleball Fundamentals, the first book endorsed by the USA Pickleball Association. Learn the essential skills and tactics, including groundstroke, serve and return, volley, and more. With over 40 drills and gamelike activities, you'll improve your performance and learn competitive tactics for various scenarios. Perfect for beginners or seasoned players, join the booming popularity of pickleball with confidence on the court.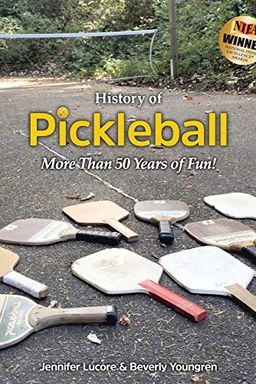 Delve into the history of pickleball, the fastest growing sport in America, and discover the stories behind its founders, rules, and even its funny name! Written by Jennifer Lucore and Beverly Youngren, this book is a fascinating compilation of pickleball history that took three years to research and gather. From the early courts to tournaments around the world, this book covers it all. Endorsed by USA Pickleball, it's a must-read for any pickleball lover!
This guide teaches tennis and pickleball players how to master the mental aspects of their games. Author Neil Schulenburg, PhD, is both a sports psychotherapist and avid player. He emphasizes the importance of understanding the psychology of the game, which can be just as crucial as physical strength and skill. This book offers specific techniques for improving focus and partnering with a teammate, as well as insights into the functions of the two hemispheres of the brain. Dr. Schulenburg's expertise makes this a great resource for both seasoned players and newcomers.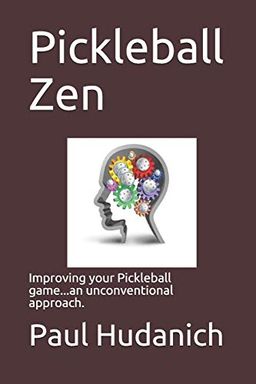 Discover the secret behind winning at pickleball with this unique and educational mystery tour. The book introduces Coach Om, your own "mind" coach who will infuse the Zen philosophy into your game. Unlike other books, Pickleball Zen will teach you how to win, rather than just play. With a fun and engaging tone, this book is part Star Wars, part Karate Kid, and part Wizard of Oz. Get ready to level up your pickleball skills with this must-read book. Namaste.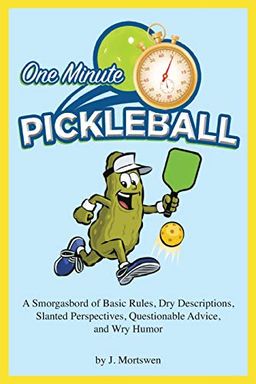 Discover a unique guide to Pickleball with over 70 concise and easy-to-digest topics that can be read in just a minute. This lighthearted book also reminds readers that Pickleball is meant to be fun, while still covering practical and down-to-earth topics not found in other books on the sport.
Discover the family-friendly sport that's quickly becoming a national favorite - Pickleball! Developed by Joel Pritchard and Bill Bell in the 60s, this easy-to-learn game uses hand-eye coordination skills from tennis, ping pong, and racquetball to create a fast-paced and exciting sport perfect for players of all ages and skill levels. Whether you're looking for a new family activity or are interested in competitive play, this informative guide has everything you need to know about Pickleball.
Pickleball by John Callahan
Pickleball Pointers by Ron Elbe, Ronald Elbe
13 Deadly Sins of Pickleball by Farah Shabazz II
Finding Your Pickleball Love Language by Pat Brooks
The Pickleball Bible by Rick Lambson, Tim Finger, Robert Thompson