Best C# Books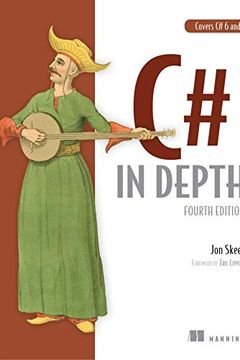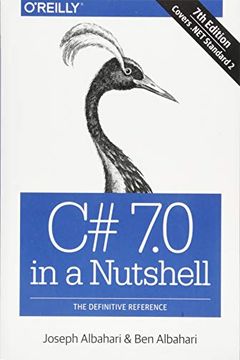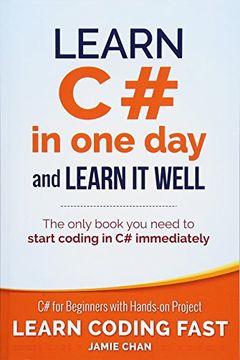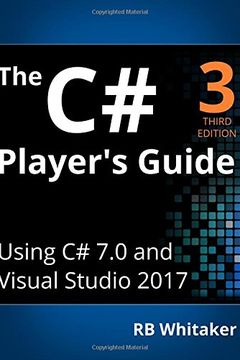 The C# Player's Guide (3rd Edition) is the ultimate guide for people starting out with C#, whether you are new to programming, or an experienced vet. This guide takes you from your journey's beginning, through the most challenging parts of programming in C#, and does so in a way that is casual, informative, and fun.This version of the book is updat...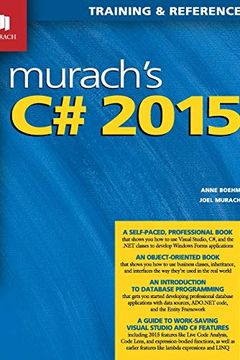 This core C# book has been a favorite of developers ever since the 1st edition came out in 2004. So you can be sure that this 6th edition will deliver the professional skills you're looking for.It's a self-paced book that shows how to use Visual Studio 2015, C# 6.0, and the .NET 4.6 classes to develop Windows Forms applications...whether you're new...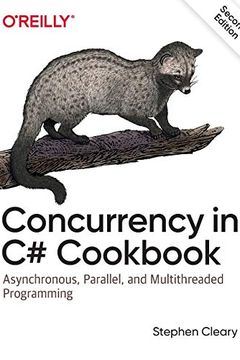 If you're one of many developers still uncertain about concurrent and multithreaded development, this practical cookbook will change your mind. With more than 85 code-rich recipes in this updated second edition, author Stephen Cleary demonstrates parallel processing and asynchronous programming techniques using libraries and language features in .N...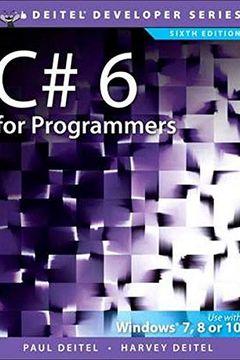 The professional programmer's Deitel(R) guide to C# 6 and object-oriented development for Windows(R) Written for programmers with a background in high-level language programming, C# 6 for Programmers applies the Deitel signature live-code approach to teaching programming and explores Microsoft's C# 6 and .NET in depth. Concepts are presented in the...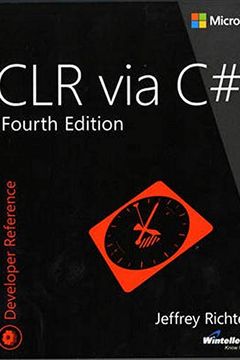 This new 7th edition of Pro C# 6.0 and the .NET 4.6 Platform has been completely revised and rewritten to reflect the latest changes to the C# language specification and new advances in the .NET Framework. You'll find new chapters covering all the important new features that make .NET 4.6 the most comprehensive release yet, including:A Refined ADO....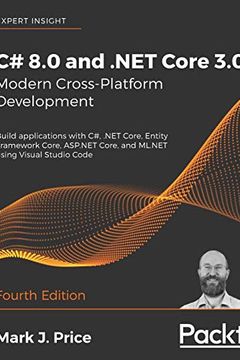 Learn the fundamentals, practical applications, and latest features of C# 8.0 and .NET Core 3.0 from expert teacher Mark J. Price. Key Features Build modern, cross-platform applications with .NET Core 3.0 Get up to speed with C#, and up to date with all the latest features of C# 8.0 Start creating professional web applications with ASP.NET Core 3.0...
Pro C# 7 by Andrew Troelsen
Effective C#, by Bill Wagner
C# 6.0 in a Nutshell by Joseph Albahari
Microsoft Visual C# Step by Step by John Sharp
The Art of Unit Testing by Roy Osherove
Programming C# 8.0 by Ian Griffiths
Learning C# by Developing Games with Unity 2019 by Harrison Ferrone
C# 9 and .NET 5 – Modern Cross-Platform Development by Mark J. Price
Head First C#, 2E by Andrew Stellman
C# 6.0 Cookbook by Jay Hilyard
Clean Code by Robert C. Martin
Agile Principles, Patterns, and Practices in C# by Robert C. Martin
C# 5.0 in a Nutshell by Joseph Albahari
Pro C# 5.0 and the .NET 4.5 Framework by Andrew Troelsen
Professional C# 7 and .NET Core 2.0 by Christian Nagel
More Effective C# by Bill Wagner
Programming C# 5.0 by Ian Griffiths
Clean Architecture by Robert C. Martin
Unit Testing Principles, Practices, and Patterns by Vladimir Khorikov
The C# Programming Yellow Book by Rob Miles
Learning C# by Developing Games with Unity 2020 - Fifth Edition by Harrison Ferrone
Starting Out with Visual C# by Tony Gaddis
Murach's C# (7th Edition) by Joel Murach, Anne Boehm
Pro C# 9 with .NET 5 by Andrew Troelsen, Phillip Japikse
TCP/IP Sockets in C# by David Makofske
C# 7 and .NET Core by Mark J. Price
Rockin the C# Interview by Greg John Unger
Exam Ref 70-483 Programming in C# by Wouter de Kort