Best Electrical Engineering Books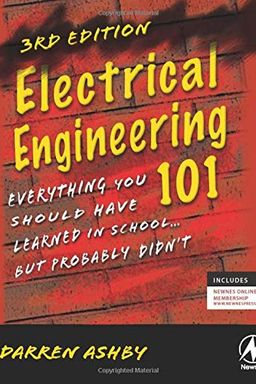 Discover the ins and outs of electrical engineering with this introductory guide. Starting with the basics of electricity, this book explains fundamental principles and components, relating them to real-world examples. Learn about tools, troubleshooting, and how to create and maintain your own electronic designs. Written in an accessible style, it breaks down jargon and technical terms as they arise. This updated edition includes new topics like microcontrollers, memory, and high-speed design. Take your electronics education to the next level with this comprehensive resource.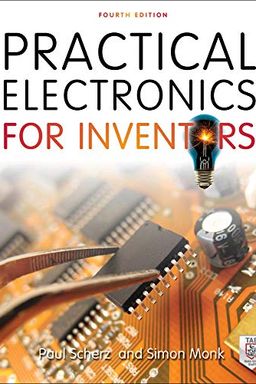 Advance your electronics knowledge with this fully-updated guide, offering step-by-step instructions, schematics, and illustrations to help you develop and construct your own functioning gadgets. Written by experienced engineers and dedicated hobbyists, Practical Electronics for Inventors provides essential insights on components, circuits, microcontrollers, digital electronics, and much more. Discover how to design and build your own creations, work with new software tools, and test and tweak to perfection. With additional instruction on semiconductors, voltage regulators, and logic gates, this no-nonsense guide is perfect for both beginners and experienced hobbyists.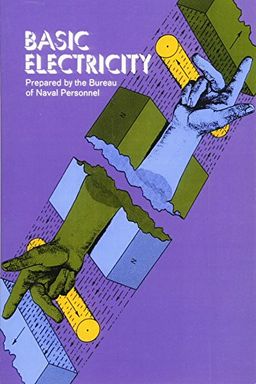 Discover the essential principles of electricity in this comprehensive guide. From batteries to circuits, conductors to transformers, this book covers all the basics of electrical theory and its practical applications. Originally used as a training course text, its nontechnical approach makes it accessible to everyone. With 349 illustrations and a plethora of questions and answers, this edition is a must-read for beginners and professionals alike.
This comprehensive guide covers every aspect of electric power engineering, with in-depth discussions from over 100 experts. The seventeenth edition features new sections on smart grids, wind and solar power generation, and the electricity market. Explore measurement and instrumentation, power system analysis, operation, and protection, and more. Perfect for professionals and students alike.
Learn how to diagnose and repair all types of electronic devices, from digital gadgets to antique electronics, in this updated guide. With step-by-step instructions, case studies, and expert insights from an electronics guru, you'll discover how to set up a workbench, test equipment, identify and replace dead components, and reassemble devices. Complete with detailed instructions for specific devices, including stereos, laptops, and mobile devices, this do-it-yourself guide is a must-have for any budding electronics enthusiast.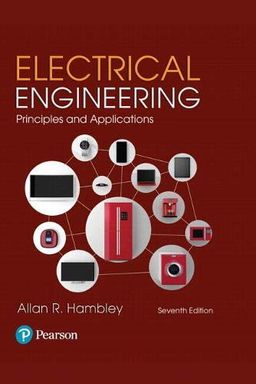 Covering topics such as circuit analysis, digital systems, electronics, and electromechanics, this electrical engineering textbook is designed for both beginners and non-majors. The 7th edition features technology and content updates throughout the text, and is designed to present basic concepts in a general setting to help students understand how they apply to real-world problems. With a variety of pedagogical features and online resources available, this book aims to enhance the overall learning process and engage students in the material.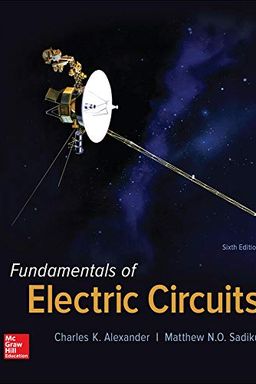 Learn the ins and outs of circuit analysis with Fundamentals of Electric Circuits. This comprehensive text includes a six-step problem-solving methodology and plenty of real-world applications to keep things interesting. Plus, with over 468 new or changed homework problems, you'll have plenty of opportunities to practice what you've learned. McGraw-Hill's Connect is also available as an optional add-on, giving you access to randomized problems and "multi-step solutions" to help you master the material.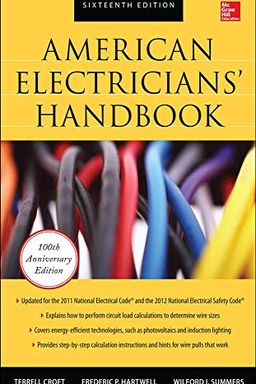 Get the latest industry information on designing, installing and maintaining electrical systems with this fully updated handbook. The sixteenth edition covers the most current electrical codes and standards, as well as energy-efficient technologies like photovoltaics and induction lighting. Detailed photos, charts, tables, and calculations are included throughout, making this a must-have resource for professional electricians. Topics covered include fundamentals, circuits, equipment and batteries, transformers, generators, wiring, and more.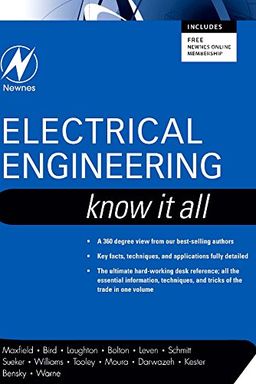 A comprehensive reference guide for electrical engineers covering a wide range of topics including real-world signals and systems, electromagnetics, and power systems. This ultimate desk reference features insights from best-selling authors and covers everything from digital and analog electronics to electric circuits.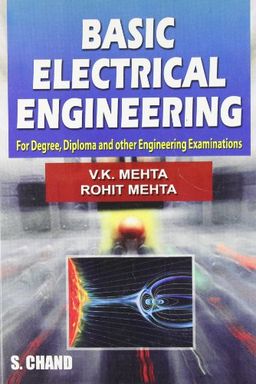 Electronics & communications engineering; Electrical engineering...
Electrical Engineering Reference Manual for the Electrical and Computer PE Exam, Sixth Edition by John A. Camara by
The Art of Electronics by Paul Horowitz
Study Guide for Fundamentals of EngineeringElectrical & Computer CBT Exam by Wasim Asghar Pe
Microwave Engineering by David M. Pozar
Power Electronics by P. S. Bimbhra
Delmar's Standard Textbook of Electricity by Stephen L. Herman
Discrete-Time Signal Processing by Alan Oppenheim
A Course in Electrical and Electronic Measurements and Instrumentation by A. K. Sawhney
Solid State Electronic Devices by Ben Streetman
Practical Electrical Engineering by Sergey N. Makarov
Basic Electrical Engineering by Arthur Eugene Fitzgerald
Electronics For Dummies by Cathleen Shamieh
Modern Control Systems by Richard Dorf