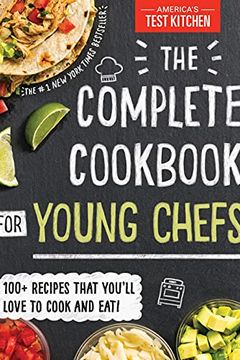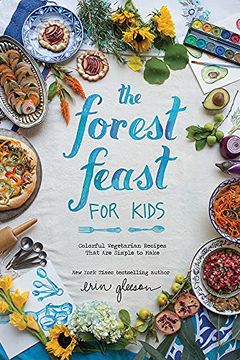 The Forest Feast for Kids includes the most kid-friendly favorites from The Forest Feast, along with 20 new recipes, plus ideas for kids' parties and easy-to-follow instructions on techniques, measurements, and other helpful kitchen aides. The first children's cookbook from New York Times bestselling author and popular food blogger Erin Gleeson, Th...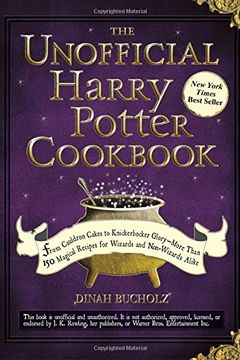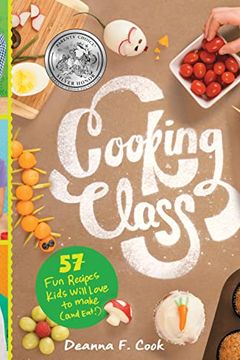 The kids are taking over the kitchen! Deanna F. Cook presents more than 50 recipes designed for the cooking abilities and tastes of children ages 6 to 12. Basic cooking techniques are explained in kid-friendly language, and recipes include favorites like applesauce, French toast, popcorn chicken, pizza, and more. Full of fresh, healthy ingredients ...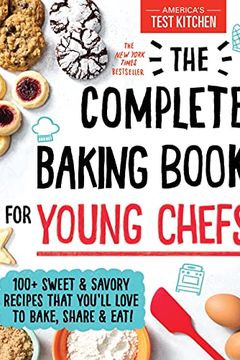 A New York Times Bestseller! From the creators of the #1 New York Times bestselling cookbook for kids comes the ultimate baking book. America's Test Kitchen once again brings their scientific know-how, rigorous testing, and hands-on learning to KIDS!BAKING ISN'T JUST FOR CUPCAKESWant to make your own soft pretzels? Or wow your friends with homemade...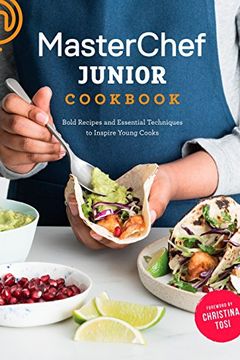 Creativity, hard work, and lots of fun--that's what it takes to cook like a master. Beloved television competition show MasterChef Junior fosters all of this within each of its pint-size home cooks, and what they whip up is truly impressive. This book aims to give any aspiring young chef the tools he or she needs to hone essential cooking skills, w...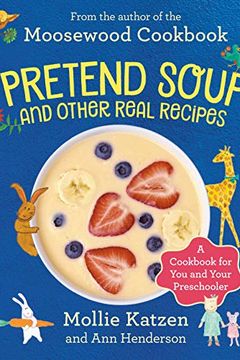 Mollie Katzen, renowned author of The Moosewood Cookbook, and educator Ann Henderson bring the grown-up world of real cooking to a child's level. Children as young as three years old and as old as eight become head chef while an adult serves as guide and helper. Extensively classroom- and home-tested, these recipes are designed to inspire an early ...
Cook pancakes from scratch inside this interactive recipe book — readers whisk the eggs, flip the pancakes, and more!Step one: mix together the flour, sugar, salt, and baking powder.Step two: whisk the eggs, milk, and butter.Step three: stir the wet ingredients into the dry ingredients to make the batter.Simple, straightforward recipe text brings r...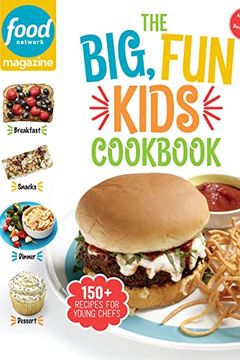 It's the ultimate kids cookbook from America's #1 food magazine: 150+ fun, easy recipes for young cooks, plus bonus games and food trivia! The Big, Fun Kids Cookbook from Food Network Magazine gives young food lovers everything they need to succeed in the kitchen. Each recipe is totally foolproof and easy to follow, with color photos and tips to he...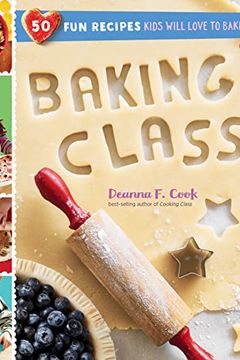 Baking Class
50 Fun Recipes Kids Will Love to Bake! (Cooking Class)
Following the best-selling Cooking Class comes this delightful baking companion for kids ages 8–12, featuring 50 easy-to-follow recipes. Lively step-by-step photos teach bakers-in-training how to knead dough, make biscuits, decorate cookies, and produce a perfect pie, along with essential skills like following directions and accurately measuring in...
Super Good Baking for Kids by Duff Goldman
Super Foods for Super Kids Cookbook by Noelle Martin MScFN RD
Little Helpers Toddler Cookbook by Heather Wish Staller
Kid Chef Junior by Anjali Shah
American Girl Baking by Williams-Sonoma, American Girl
Complete Children's Cookbook by DK
Betty Crocker's Cookbook for boys & girls by montree
Super Simple Cooking for Kids by Jodi Danen RDN
Cooking Class Global Feast! by Deanna F. Cook
The Silver Spoon for Children, Favorite Italian Recipes by Phaidon Editors, Phaidon Press Ltd
Fantastic Eats! (& how to cook them) - fabulous recipes for children to make by Angellica Bell
Cook Me a Story by Bryan Kozlowski
Kid Chef by Melina Hammer
Gruffalo Crumble and other recipes by Julia Donaldson
Milk Bar by Christina Tosi
American Girl Cooking by Williams-Sonoma, American Girl
The Super Easy Teen Cookbook by Christina Hitchcock
Nadiya's Bake Me a Story by Nadiya Hussain
Kid in the Kitchen by Melissa Clark, Daniel Gercke
Busy Little Hands by Amy Palanjian
In the French Kitchen with Kids by Mardi Michels
The International Cookbook for Kids by Matthew Locricchio
The Silver Spoon for Children New Edition, Favorite Italian Recipes by
The Family Dinner by Laurie David, Kirstin Uhrenholdt
The World In My Kitchen by Sally Brown, Kate Morris
This Cookbook is Gross by