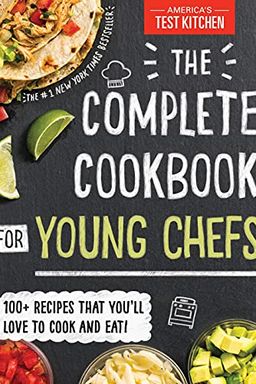 This cookbook empowers young chefs to cook with confidence and learn through hands-on experimentation. America's Test Kitchen Kids shares their scientific approach to cooking, encouraging kids to make their own choices in the kitchen and become engaged, curious eaters.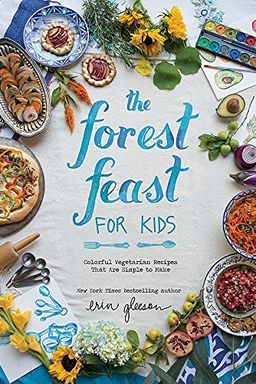 This children's cookbook features quick, easy, and vegetarian recipes that are designed to be both fun and healthy. With 20 new recipes and creative ideas for kids' parties, this book also includes kitchen safety tips, crafty table decorations, and glossaries of culinary terms. The striking photography and colorful illustrations showcase the natural beauty of the forest and local produce that inspires the recipes. Perfect for parents and foodies alike, this cookbook is a great addition to any kitchen.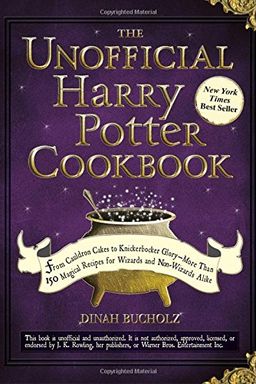 Experience the magic of dining at Hogwarts with this cookbook featuring over 150 easy-to-make recipes inspired by the Harry Potter series. From Treacle Tart to Pumpkin Pasties, indulge in spellbindingly delicious meals straight from the pages of your favorite Potter stories. With tips and techniques included, you can transform ordinary meals into magickal culinary masterpieces.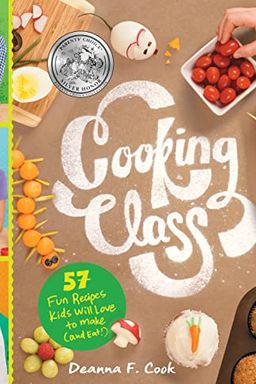 This cookbook by Deanna F. Cook lets the kids take the lead in the kitchen with over 50 recipes catered to their skills and tastes. With kid-friendly language and imaginative presentation, Cooking Class includes recipes for favorites like French toast and pizza as well as healthy options like applesauce and popcorn chicken. Basic cooking techniques are explained in easy-to-understand language, making this book perfect for aspiring young chefs.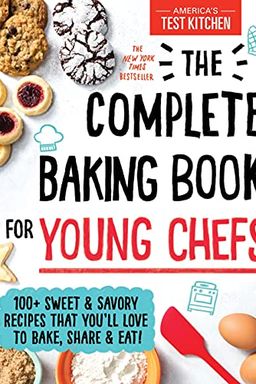 Empower your young chef to become confident and engaged with this ultimate baking book! From breakfast to breads, pizzas to cakes, America's Test Kitchen provides step-by-step photos and recipes that have been tested by over 5,000 kids to ensure they're perfect for all skill levels. With tips and techniques, this cookbook encourages curious experimenters to become pros in their own kitchen. Start baking amazing treats today!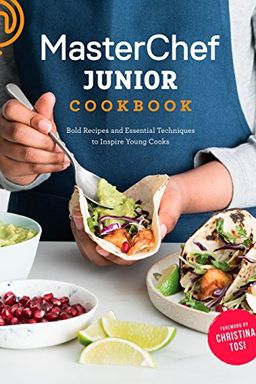 Become a master chef just like the young contestants of the popular television competition show with this cookbook! Filled with 100 delicious recipe inspirations and expert tips and advice on essential cooking skills, this book will equip any aspiring young chef with the tools they need to impress in the kitchen. Perfect for those who love to cook or want to learn, with the MasterChef Junior Cookbook, anyone can become an excellent cook!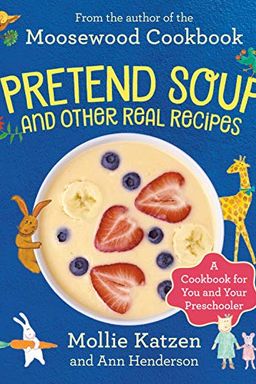 Introduce young children to the fun and creativity of cooking with these real recipes designed just for them! With the help of an adult guide, children ages 3-8 can become head chefs in the kitchen. These extensively-tested recipes are aimed at inspiring an appreciation for wholesome and delicious food at an early age, while also providing opportunities to learn counting, reading readiness, science, and food literacy. Featuring whimsical watercolor illustrations and pictorial recipe instructions, Pretend Soup and Other Real Recipes is the perfect introduction to the joys of cooking.
Cook pancakes from scratch with this fun and interactive recipe book. Readers whisk the eggs, flip the pancakes, and more! Simple directions guide readers through each step while interactive features like pull-tabs and punch-outs make the process even more engaging. Perfect for young chefs-to-be or any kid who wants to "do it myself". This is the first in a series of interactive recipe books.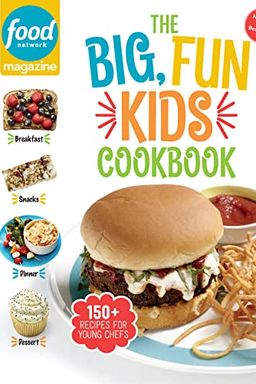 The ultimate kids cookbook from America's #1 food magazine, featuring over 150 fun and easy recipes for young cooks. Each recipe is foolproof and easy to follow, with color photos and tips to help beginners get excited about cooking. With breakfast, lunch, dinner, snack, and dessert recipes from Food Network's trusted chefs, this cookbook also includes special fake-out cakes and choose-your-own-adventure recipes. Plus, fun food games, quizzes, and coloring book pages to keep kids engaged.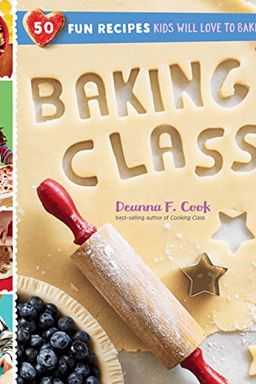 Baking Class
50 Fun Recipes Kids Will Love to Bake! (Cooking Class)
This fun and educational baking companion for kids ages 8-12 features 50 easy-to-follow recipes with step-by-step photos. From kneading dough to making biscuits and decorating cookies, young bakers will learn essential skills like following directions and measuring ingredients. With both sweet and savory treats using fresh fruits and vegetables, this book encourages kids to share their homemade delights with pride. Bonus goodie bag stickers, pop-out gift tags, and bake sale signs are included.
Super Good Baking for Kids by Duff Goldman
Super Foods for Super Kids Cookbook by Noelle Martin MScFN RD
Little Helpers Toddler Cookbook by Heather Wish Staller
Kid Chef Junior by Anjali Shah
American Girl Baking by Williams-Sonoma, American Girl
Complete Children's Cookbook by DK
Betty Crocker's Cookbook for boys & girls by montree
Super Simple Cooking for Kids by Jodi Danen RDN
Cooking Class Global Feast! by Deanna F. Cook
The Silver Spoon for Children, Favorite Italian Recipes by Phaidon Editors, Phaidon Press Ltd
Fantastic Eats! (& how to cook them) - fabulous recipes for children to make by Angellica Bell
Cook Me a Story by Bryan Kozlowski
Kid Chef by Melina Hammer
Gruffalo Crumble and other recipes by Julia Donaldson
Milk Bar by Christina Tosi
American Girl Cooking by Williams-Sonoma, American Girl
The Super Easy Teen Cookbook by Christina Hitchcock
Nadiya's Bake Me a Story by Nadiya Hussain
Kid in the Kitchen by Melissa Clark, Daniel Gercke
Busy Little Hands by Amy Palanjian
In the French Kitchen with Kids by Mardi Michels
The International Cookbook for Kids by Matthew Locricchio
The Silver Spoon for Children New Edition, Favorite Italian Recipes by
The Family Dinner by Laurie David, Kirstin Uhrenholdt
The World In My Kitchen by Sally Brown, Kate Morris
This Cookbook is Gross by