Best Knitting Books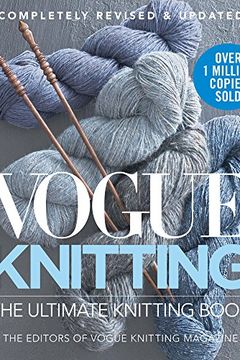 The Ultimate Knitting Book features everything a knitter needs to learn or refresh on any knitting technique, with over 1,600 color images, newly-added sections on techniques and designs, and updated comprehensive chapters on lace and cabling. From tools and correcting errors, to finishing a project and garment care, every stage of knitting is masterly covered. Whether you're a beginner or a seasoned knitter, this guide is an essential addition to your bookshelf.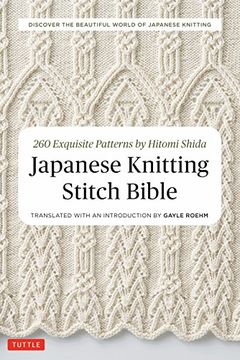 Discover a variety of intricate and strikingly original knitting patterns in the Japanese Knitting Stitch Bible by Hitomi Shida. Perfect for experienced knitters seeking new stitches, this book features step-by-step diagrams and instructions for a range of rewarding projects including hats, scarves, mittens, socks, and collars. From cables and popcorn to twisted stitches and edgings, this is a must-have reference for any knitting enthusiast.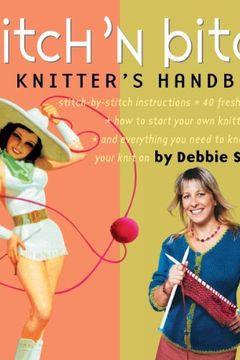 Learn to knit with style from a guide that has it all: 40 patterns, step-by-step instructions for every technique, and an emphasis on making it fun. Get started on making the trendiest hip clothes out there.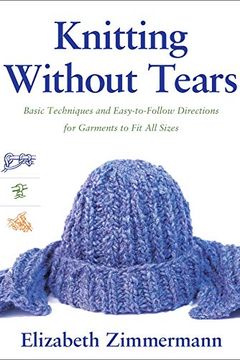 "Unleash Your Knitting Creativity and Master Clever Solutions to Frustrating Problems with this Timeless Knitting Guidebook!" Elizabeth Zimmermann's "Knitting Without Tears" offers brilliant designs for seamless patterned-yoke sweaters to hooded garter-stitch jackets for babies. Discover tips and tricks for solving common knitting problems and embrace the joys and comforts of knitting. As Zimmermann famously said, "properly practiced, knitting soothes the troubled spirit, and it doesn't hurt the untroubled spirit either."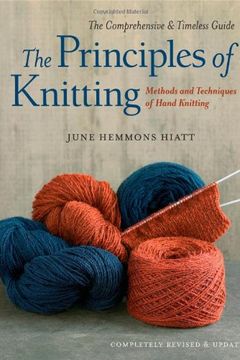 This comprehensive guide to knitting techniques is a must-read for beginners and experienced knitters alike. The recently revised edition features new instructions, illustrations, and information that fans have been requesting for years. Author June Hiatt's decades of experience and thousands of hours of practice make her the ultimate knitting mentor, presenting clear and easy-to-follow instructions for every skill and technique. The Principles of Knitting has been reorganized and redesigned for easier use, making it an essential resource for anyone looking to improve their knitting skills.
Debbie Bliss is one of the world's most respected knitwear designers, authors, and teachers—and The Knitter's Book of Knowledge is the distillation of her decades of experience into a single, indispensable reference. With information on everything from needles and yarns to tensioning and casting on, from basic stitches to buttonholes and beading, f...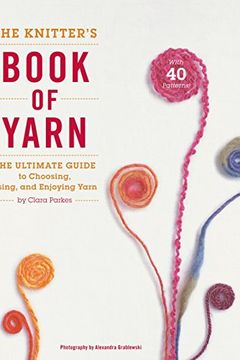 Unleash your inner yarn whisperer with The Knitter's Book of Yarn! This book provides insight into a vast selection of yarns, including the inside stories behind the most common fiber types and ply combinations used by manufacturers, dye shops, and farms. With patterns created by top designers, you'll learn how to highlight yarn qualities and minimize drawbacks. You'll know how yarn is made, who makes it, and how it gets to you. Say goodbye to frustration and disappointment - become a yarn whisperer today!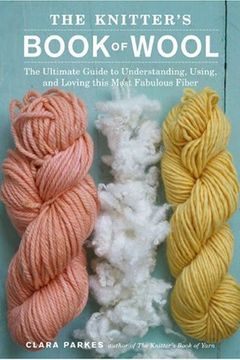 Discover the world of wool in this comprehensive guide for knitters! Expert Clara Parkes shares the fundamentals of wool, from how it's made to how to choose the right yarn for your projects. Get inspired by a tour of sheep breeds and over 20 patterns that highlight each yarn's unique qualities. With The Knitter's Book of Wool, you'll never wonder what to create with your favorite skein again.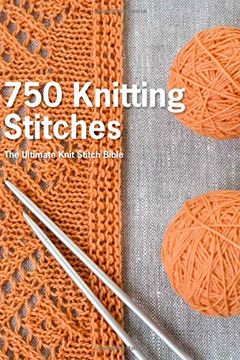 The Ultimate Knit Stitch Bible is both a stitch guide and a how-to knit primer, all in one volume. You get all the information needed to get started, including how to choose yarn and needles, read patterns, work basic stitches, how to check gauge, increase and decrease, join pieces and finish projects and care for your knitted items. The comprehens...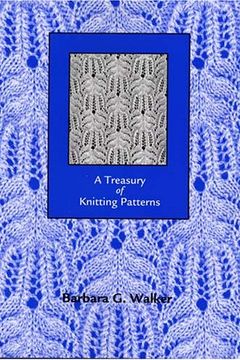 Book by Walker, Barbara G....
AlterKnit Stitch Dictionary by Andrea Rangel
Knitting Rules! by Stephanie Pearl-McPhee
Harry Potter by Tanis Gray
Knitted Lace of Estonia with DVD by Nancy Bush
Aran Knitting, Expanded Edition by Alice Starmore
200 Fair Isle Motifs by Mary Jane Mucklestone
Elizabeth Zimmermann's Knitter's Almanac by Elizabeth Zimmermann
Custom Knits by Wendy Bernard
A Second Treasury of Knitting Patterns by Barbara G. Walker
Getting Started Knitting Socks by Ann Budd
The Knitter's Handy Book of Patterns by Ann Budd
The Knowledgeable Knitter by Margaret Radcliffe
Custom Socks by Kate Atherley
Knitting Brioche by Nancy Marchant
First Time Knitting by Carri Hammett
60 Quick Knits for Beginners by Sixth&spring Books
Knitting Without Needles by Anne Weil
Vanishing Fleece by Clara Parkes
The Knitting Answer Book by Margaret Radcliffe
400 Knitting Stitches by Potter Craft
Toe-Up 2-at-a-Time Socks by Melissa Morgan-Oakes
The Knitter's Book of Socks by Clara Parkes
52 Weeks of Socks by Laine
The Essential Guide to Color Knitting Techniques by Margaret Radcliffe
Knit Happy with Self-Striping Yarn by Stephanie Lotven
Knitty Gritty by Aneeta Patel
Seamless Knit Sweaters in 2 Weeks by Marie Greene
Sock Architecture by Lara Neel
Teach Yourself VISUALLY Knitting by Sharon Turner
This Golden Fleece by Esther Rutter
Mastering Color Knitting by Melissa Leapman
Knit 2 Socks in 1 by Safiyyah Talley
Jorid Linvik's Big Book of Knitted Mittens by Jorid Linvik
Knitting Ganseys, Revised and Updated by Beth Brown-Reinsel
Amy Herzog's Ultimate Sweater Book by Amy Herzog
The Knitting All Around Stitch Dictionary by Wendy Bernard
Geometric Knit Blankets by Margaret Holzmann
The Sock Knitting Bible by Lynne Rowe
The Knitting Book by Vikki Haffenden
Nordic Knitting Made Simple by Kristin Drysdale
Knit Shawls & Wraps in 1 Week by Marie Greene
Coffeehouse Knits by Kerry Bogert
Knitting Modular Shawls, Wraps, and Stoles by Melissa Leapman
Selbu Patterns by Anne Bårdsgård
Knitting from Fair Isle by Mati Ventrillon
Knitting by Megan Goodacre
Rowan by Sixth&spring Books
Dogs in Jumpers by Debbie Humphreys
Beginner's Guide to Colorwork Knitting by Ella Austin
Winter Knits from Scandinavia by Jenny Alderbrant
Traditional Danish Sweaters by Vivian Hoxbro
Socks from Around Norway by Nina Granlund Saether
Mini Knitted Cosmos by Sachiyo Ishii
One-Stitch Baby Knits by Val Pierce
Afghan Knits by Martin Storey
Japanese Knitting Stitches from Tokyo's Kazekobo Studio by Yoko Hatta
Maja's Swedish Mittens by Maja Karlsson
Keiko Okamoto's Japanese Knitting Stitches by Keiko Okamoto
We Are Knitters by Alberto Bravo
The Complete Beginners Guide to Knitting by Sian Brown
Dogs on Sweaters by Sally Muir
Knit Vibe by Vickie Howell
Gradient Style by Kerry Bogert
Knitting Brioche-Stitch Socks by Barbara Sander
Outlander Knitting by Kate Atherley
Handknit Holidays by Melanie Falick
Knit One Below by Elise Duvekot
Stitch 'n Bitch Nation by Debbie Stoller
Lace Knitting by Denise Samson