Best knitting Books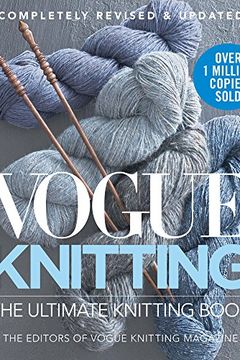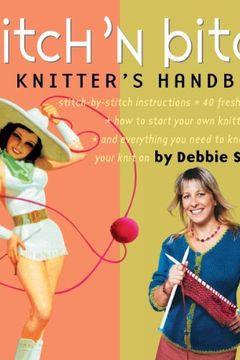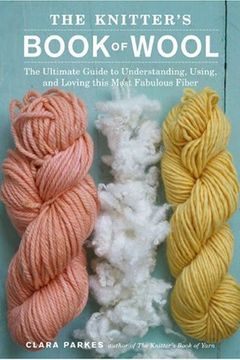 Debbie Bliss is one of the world's most respected knitwear designers, authors, and teachers—and The Knitter's Book of Knowledge is the distillation of her decades of experience into a single, indispensable reference. With information on everything from needles and yarns to tensioning and casting on, from basic stitches to buttonholes and beading, f...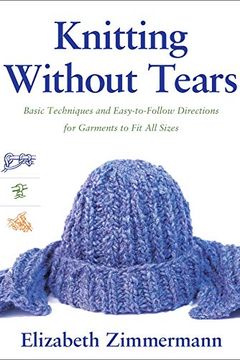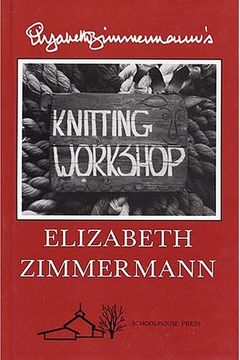 Elizabeth Zimmermann's Knitting Workshop guides knitters from beginner to master status through carefully created lessons. Included are: Learning to knit, knitting with two colors, Elizabeth's Percentage System (EPS) for sweater design, yoke style sweaters, drop-shoulder sweaters, and knitting garter stitch, lace, arans, guernseys, and fair isles. ...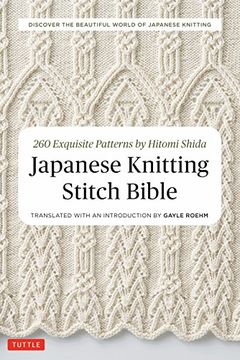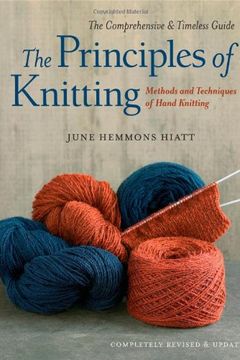 Now featuring new instructions, new illustrations, and new information, The Principles of Knitting—beloved by knitters everywhere and one of the most requested out-of-print books for years—finally gets the revision that fans have been clamoring for!A treasured guide beloved by knitters everywhere, the classic book The Principles of Knitting is fina...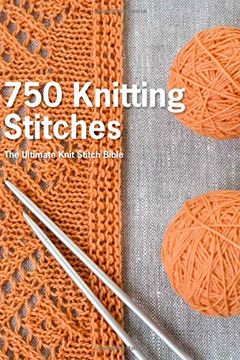 The Ultimate Knit Stitch Bible is both a stitch guide and a how-to knit primer, all in one volume. You get all the information needed to get started, including how to choose yarn and needles, read patterns, work basic stitches, how to check gauge, increase and decrease, join pieces and finish projects and care for your knitted items. The comprehens...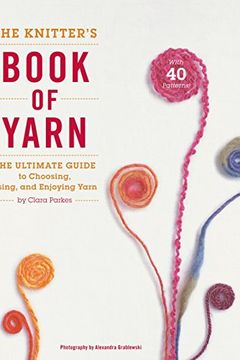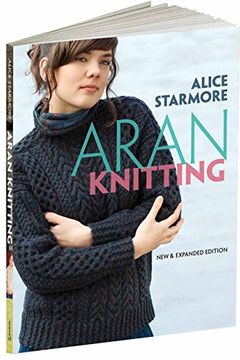 The definitive guide to designing and knitting in the Irish Aran tradition, this highly sought after book returns to print after a decade's absence in a revised and expanded version. The author of many knitting classics, Alice Starmore is internationally renowned as a knitwear designer and an expert on knitting technique. In this guide, she present...
A Treasury of Knitting Patterns by Barbara G. Walker
Knitting Rules! by Stephanie Pearl-McPhee
A Second Treasury of Knitting Patterns by Barbara G. Walker
Harry Potter by Tanis Gray
Knitted Lace of Estonia with DVD by Nancy Bush
200 Fair Isle Motifs by Mary Jane Mucklestone
AlterKnit Stitch Dictionary by Andrea Rangel
The Knowledgeable Knitter by Margaret Radcliffe
Elizabeth Zimmermann's Knitter's Almanac by Elizabeth Zimmermann
The Knitter's Book of Socks by Clara Parkes
Custom Socks by Kate Atherley
Knitting Brioche by Nancy Marchant
Knitty Gritty by Aneeta Patel
Sock Architecture by Lara Neel
Seamless Knit Sweaters in 2 Weeks by Marie Greene
The Knitting Answer Book by Margaret Radcliffe
Knit Shawls & Wraps in 1 Week by Marie Greene
Knitting Ganseys, Revised and Updated by Beth Brown-Reinsel
Teach Yourself VISUALLY Knitting by Sharon Turner
Mastering Color Knitting by Melissa Leapman
Knitting Modular Shawls, Wraps, and Stoles by Melissa Leapman
First Time Knitting by Carri Hammett
Coffeehouse Knits by Kerry Bogert
Knitting by Megan Goodacre
Rowan by Sixth&spring Books
Beginner's Guide to Colorwork Knitting by Ella Austin
Custom Knits by Wendy Bernard
60 Quick Knits for Beginners by Sixth&spring Books
We Are Knitters by Alberto Bravo
The Complete Beginners Guide to Knitting by Sian Brown
Knitting Without Needles by Anne Weil
Gradient Style by Kerry Bogert
Knitting Brioche-Stitch Socks by Barbara Sander
Knit One Below by Elise Duvekot