Best PHP Books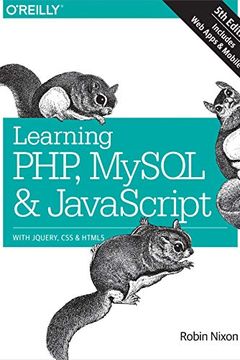 Learn how to build interactive and data-driven websites using open source technologies and web standards in this comprehensive guide. Explore the latest versions of PHP, MySQL, JavaScript, CSS, HTML5, and key jQuery libraries to create dynamic web pages that are optimized for mobile devices. With step-by-step tutorials, you'll acquire valuable web programming practices for enhancing user experience, managing security, and more. By the end of the book, you'll have the skills to build a fully functional social networking site for both desktop and mobile browsers.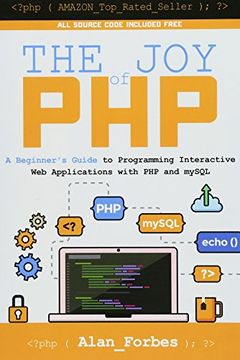 The Joy of PHP
A Beginner's Guide to Programming Interactive Web Applications with PHP and mySQL
Third Edition now with bonus chapters. Have you ever wanted to design your own website or browser application but thought it would be too difficult or just didn't know where to start? Have you found the amount of information on the Internet either too daunting or not geared for your skill set or worse-- just plain boring? Are you interested in lear...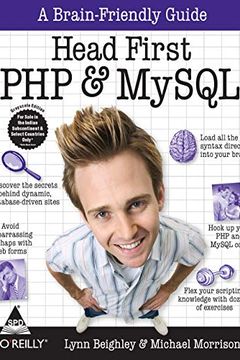 Learn how to build dynamic, database-driven websites using PHP and MySQL with Head First PHP & MySQL. This book covers all the essentials of server-side programming, from the basics to more advanced topics such as content management and form validation. With real-world examples and updated code for the latest versions of PHP and MySQL, Head First PHP & MySQL is the perfect resource for creating a truly dynamic website.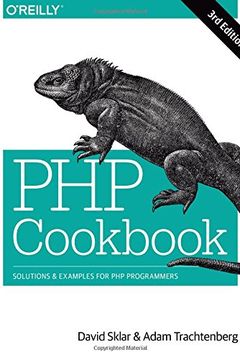 "Discover practical solutions for common problems faced by PHP programmers in the updated PHP Cookbook. Packed with code recipes catering to both beginners and professionals, this 3rd edition covers a wide range of topics from basic queries to advanced web programming techniques. With new sections dedicated to updated web services, data formats, and third-party APIs, this revised edition is a must-have for those seeking to generate dynamic web content using PHP 5.4."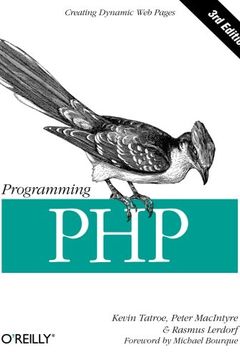 This comprehensive guide covers everything you need to know to create effective web applications with the latest features in PHP 5.x. From language fundamentals to advanced topics, the authors use examples to illustrate correct usage and common idioms. With practical programming advice and style tips, you'll become a top-notch PHP programmer. Learn about data types, web application techniques, and how to interact with databases. Plus, get a quick reference to PHP core functions and standard extensions.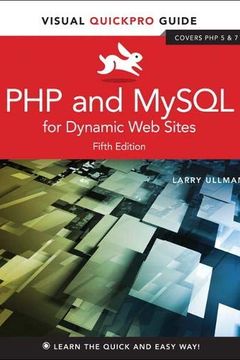 This book provides an easy-to-follow visual approach to learn PHP and MySQL programming for dynamic web development. Through real-world examples and concise steps, you'll quickly master advanced techniques. It's an essential reference guide for both beginners and experienced veterans, covering the latest changes and much more. Get up and running in no time with this quick and easy guide.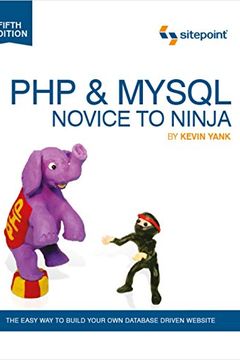 Product DescriptionPHP is an extremely popular open-source general purpose scripting language that's particularly suited to server-side web development. As of 2007, PHP was used on some 20 million domains worldwide. It's a very popular choice with the SitePoint community.The easiest, simplest and most fun way to get into server-side coding. All of ...
Learn how PHP has evolved into a robust, modern language with this practical guide by Josh Lockhart. Discover new features, such as namespaces and traits, and best practices for application architecture, security, testing, and deployment. Whether you're a newcomer or an experienced PHP developer, this book is a must-read for anyone looking to boost their skills and build better applications.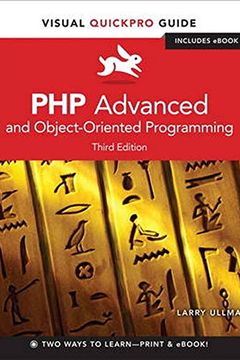 Readers can take their PHP skills to the next level with this fully revised and updated PHP Advanced: Visual QuickPro Guide, Third Edition! Filled with fourteen chapters of step-by-step content and written by bestselling author and PHP programmer Larry Ullman, this guide teaches specific topics in direct, focused segments, shows how PHP is used in ...
PHP Objects, Patterns, and Practice by Matt Zandstra
PHP by LCF Publishing, Jamie Chan
PHP & MySQL by Jon Duckett
Mastering PHP 7 by Branko Ajzele
Apache MySQL PHP Web Dvlpmnt AIO Dsk FD by Jeff Cogswell
PHP for the Web by Pearson India
PHP in Action by Dagfinn Reiersol
Sams Teach Yourself PHP, MySQL and Apache All in One by Julie C. Meloni
PHP & MySQL by Brett McLaughlin
PHP & MySQL in easy steps by Mike McGrath
Professional CodeIgniter by Thomas Myer