Best React Books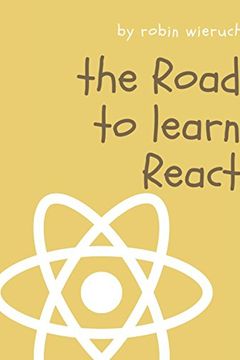 Learn how to master React with this practical guidebook that takes you on a journey to build an attractive app. You'll develop a Hacker News React app while learning ES6 and all the key fundamentals and advanced concepts of React, including internal state management. This book weaves together the common sense of existing roadmaps, making it an essential resource for anyone looking to elevate their React skills.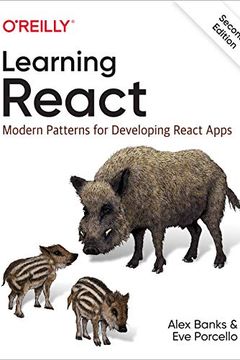 Learn how to build efficient React applications with this updated guide. Ideal for developers who understand JavaScript, CSS, and HTML, the authors provide best practices and patterns for writing modern React code. Discover how to create change displaying UIs on large-scale websites, work with functional programming and ECMAScript features, and incorporate React Hooks for state management. Master React and improve your organization's application development capabilities.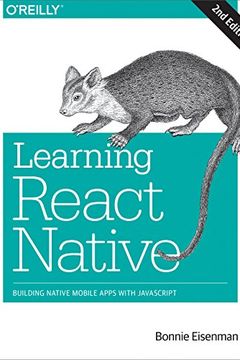 Learn how to build fully-featured mobile apps that render natively with this practical guide to React Native. You'll discover how to target iOS and Android platforms, style interfaces, use mobile components, and debug and deploy apps. With step-by-step instructions and code examples, this book is perfect for web developers and frontend engineers familiar with React who want to extend their skills to mobile development. Uncover best practices, common pitfalls, and how to overcome them, as well as how to handle state management in large apps with the Redux library.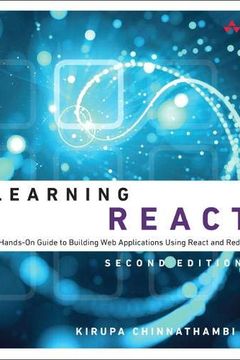 Learning React
A Hands-On Guide to Building Web Applications Using React and Redux (2nd Edition)
Learn how to build web applications using the popular React and Redux libraries with "Learning React" by Kirupa Chinnathambi. This hands-on guide is perfect for web developers new to React who want to understand its fundamentals and use it to create performant, awesome apps. With practical step-by-step examples and colorful illustrations, you'll learn how to build your first React app in minutes, create components, work with state, optimize your workflow, and much more. "Learning React" is the only book on the market to help beginners get started with React quickly and easily.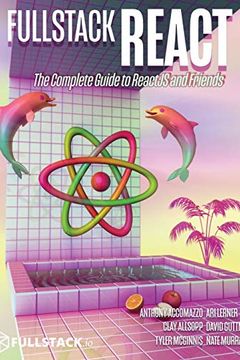 Master React in less time and without the frustration with this complete guide to React and the React ecosystem. Everything you need to get started quickly, including the right tools, best practices, and up-to-date information, is all in one place. You'll learn from both simple and complex examples so you can build well-tested, optimized apps professionally. Stop wasting time searching through unreliable Google results and get started today. Buy now at [website].
Discover how to use React, the new open-source technology from Facebook, with "React: Up and Running". Learn how to build components, the building blocks of your apps, and organize them into large-scale applications. This book also covers unit testing and optimizing performance, with a focus on your application's data. No prior knowledge necessary.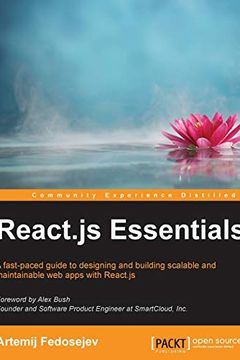 React.js Essentials
A fast-paced guide to designing and building scalable and maintainable web apps with React.js
Learn how to build scalable web applications with React.js in this fast-paced guide. Discover how to create reusable components, build ready-to-deploy applications, and integrate with other JavaScript libraries. Ideal for front-end developers with knowledge of jQuery, Angular.JS, and Backbone.JS, this book will help you take on the challenge of building maintainable and performant user interfaces. With a step-by-step, hands-on approach and ample coding examples, you'll be able to learn React.js efficiently and effectively.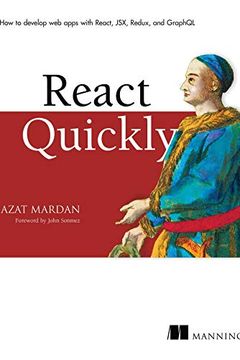 React Quickly
Painless web apps with React, JSX, Redux, and GraphQL
Learn to build reusable UI components with React, the JavaScript library designed to focus solely on the user interface. This hands-on book is perfect for anyone looking to learn React.js quickly, using lots of examples and tutorials. Follow along as you explore the basics of React, including JSX and handling states and events, before diving into core topics like components, forms, and data. React Quickly is well-supported, emerging from Instagram and now used by Facebook, Asana, Khan Academy, and more. With this book, you'll be building performant SPA applications quickly and efficiently.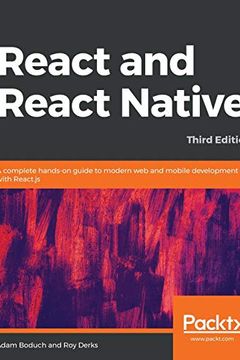 React and React Native
A complete hands-on guide to modern web and mobile development with React.js, 3rd Edition
Learn how to use React, React Native, GraphQL, and Apollo for building cross-platform native apps with practical examples. This updated third edition covers the latest features of React, including Hooks, Suspense, NativeBase, and Apollo, as well as modern developments in the React ecosystem. You'll also learn how to build user interfaces for mobile and desktop apps using Material-UI and NativeBase and how to write GraphQL schemas to power web and mobile apps. By the end of the book, you'll be able to build React applications for the web and React Native applications for multiple mobile platforms. Perfect for any JavaScript developer looking to start learning how to use Facebook's UI libraries for mobile and web application development.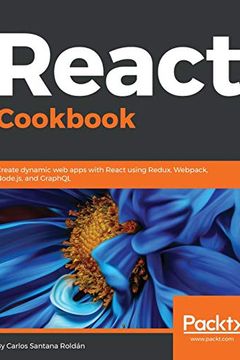 React Cookbook
Create dynamic web apps with React using Redux, Webpack, Node.js, and GraphQL
This React Cookbook is packed with over 66 hands-on recipes that cover UI development, animations, component architecture, routing, databases, testing, and debugging with React. You'll learn essential hacks and simple techniques to solve React application development challenges, and even create native mobile applications for iOS and Android using React Native. Whether you're a beginner or an experienced user of React, this book has something for you. It covers best practices, server-side rendering, unit testing, and even deployment to production. By the end of the book, you'll be on your way to becoming a React expert.
React Design Patterns and Best Practices by Michele Bertoli
JavaScript Everywhere by Adam D. Scott
React Explained by Zac Gordon
React Design Patterns and Best Practices by Carlos Santana Roldan
Beginning React by Greg Lim
Getting Started with React by Doel Sengupta
React in Action by Mark Tielens Thomas
Learn React Hooks by Daniel Bugl
React Native in Action by Nader Dabit
SurviveJS - Webpack and React by Juho Vepsäläinen
Full-Stack React Projects by Shama Hoque
Learn React with TypeScript 3 by Carl Rippon
Pro React by Cassio de Sousa Antonio
React Projects by Roy Derks