Best Romance Manga
These manga showcase the joys and hardships of falling in love, whether a schoolgirl has an unrequited crush on her senpai, a Love Triangle occurs within a group of friends, or rivals become lovers through competition or their intense passion for each other.
This popular manga tells the story of Kyouko Hori, a smart and popular high school student who is secretly a homebody, and Izumi Miyamura, a gloomy outcast who is covered in piercings and tattoos. When Miyamura unexpectedly appears at Hori's doorstep, the two discover that there is more to each other than meets the eye. This sweet and heartwarming tale explores the multiple sides of every person and the complexities of high school life.
Geeks in love struggle to keep their hobbies a secret from each other in this charming and hilarious romantic comedy manga. Follow Narumi and Hirotaka's sweet, yet awkward love story as they navigate relationships while being fujoshi and hardcore gamers. This extra-long book includes 2 Japanese volumes and is the inspiration for a new anime series.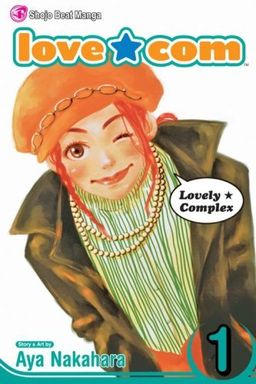 This manga follows Risa, the tallest girl in class, and Atsushi, the shortest guy, as they are forced to navigate high school as an unlikely comedic duo with a romantic twist. Will they overcome their differences to find love? Find out in this charming and heartwarming read.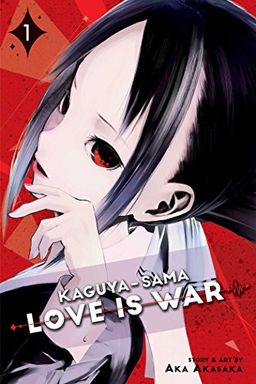 When two prideful geniuses fall for each other, it becomes a battle of wits to see who will confess their love first. Set in a prestigious academy's student council, the book follows the daily schemes of Kaguya Shinomiya and Miyuki Shirogane as they try to outsmart each other in this game of love. Will they overcome their pride to find happiness together?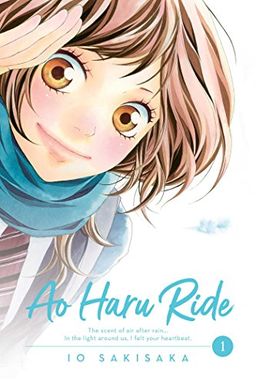 "Rekindle teenage romance with Ao Haru Ride, a beloved shojo manga series that follows Futaba Yoshioka and her journey to reconnect with her first love, Kou Tanaka. Despite their past separation, Futaba gets a second chance with Kou in high school, but discovers he may not be the same boy she fell for years ago. A beautiful story of overcoming obstacles and finding love again, this series was even adapted into the beloved Blue Spring Ride anime."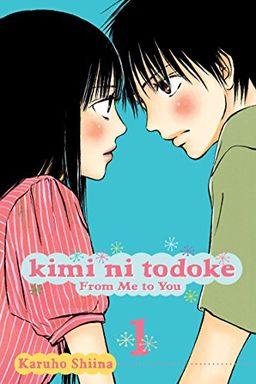 A misunderstood teenage girl with a scary appearance, Sawako Kuronuma just wants to make some friends. However, her shyness and introverted personality make it difficult for her to fit in. When the most popular boy in class befriends her, she's sure to make more than just friends, but enemies too. A touching coming-of-age story about acceptance and friendship.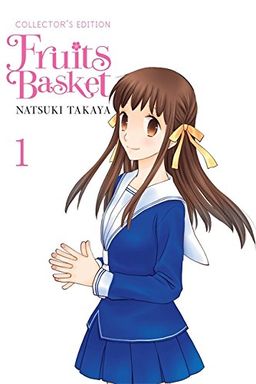 Discover a world of magical curses and hidden family secrets in this captivating tale. Meet Tohru Honda, an orphan taken in by the mysterious Sohma family. Follow her as she navigates this new and strange world, filled with unexpected twists and turns that will keep you on the edge of your seat. This is a must-read for fans of fantasy and coming-of-age stories alike.
Escape the possessive Prince and follow the blossoming romance between an herbalist with vibrant red hair and a chivalrous Prince in this romantic spin on a classic fairy tale. With unexpected allies and true royalty, this story is sure to enchant any reader.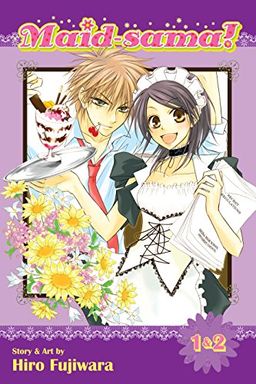 This charming manga explores the relationship between Misaki, a student council president who works at a maid café, and Usui, a mystery boy who keeps showing up. Will Usui be able to keep Misaki's secret and can Misaki trust him? The story is full of delightful twists, unexpected confessions, and even a kiss.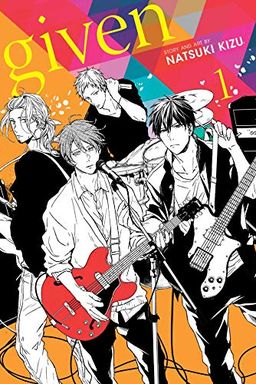 This music-inspired book follows the four members of a band, navigating the struggles and conflicts of their relationships while united by their love of music. When bored guitarist Ritsuka Uenoyama stumbles upon a talented singer named Mafuyu Sato, he is unexpectedly moved by the power of his voice.
Orange, Vol.1 by Ichigo Takano
Ouran High School Host Club, Vol. 1 by Bisco Hatori
ラストゲーム 1 by Shinobu Amano
Strobe Edge, Vol. 1 by Io Sakisaka
Happy Marriage?!, Vol. 1 by Maki Enjoji
Kamisama Kiss, Vol. 1 by Julietta Suzuki
Daytime Shooting Star, Vol. 1 by Mika Yamamori
My Love Story!!, Vol. 1 by Kazune Kawahara
Nodame Cantabile, Vol. 1 by Tomoko Ninomiya
High School Debut, Vol. 1 by Kazune Kawahara
Waiting for Spring, Vol. 1 by Anashin
Living-Room Matsunaga-san, Vol. 01 by Keiko Iwashita
A Tropical Fish Yearns for Snow, Vol. 1 by Makoto Hagino
Love Me, Love Me Not, Vol. 1 by Io Sakisaka
Emma, Vol. 1 by Kaoru Mori
The Demon Prince of Momochi House, Vol. 1 by Aya Shouoto
Wolf Girl & Black Prince 01 by Ayuko Hatta