Best Ruby Books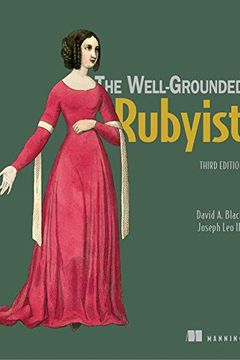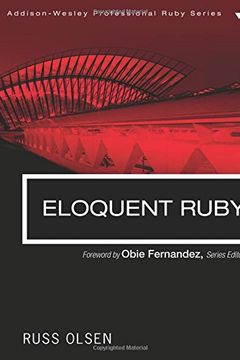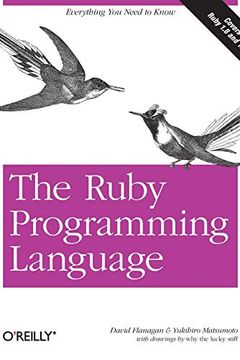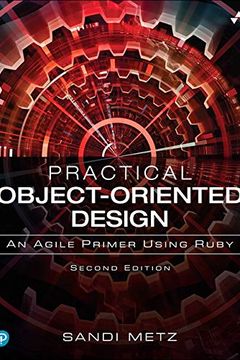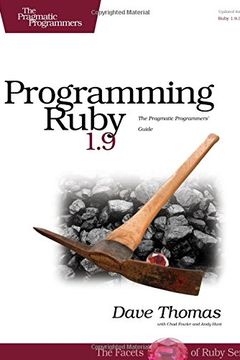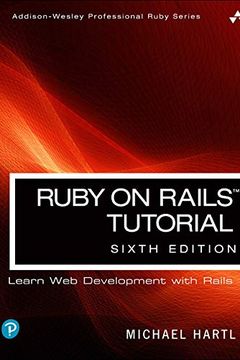 "Ruby on Rails(TM) Tutorial by Michael Hartl has become a must-read for developers learning how to build Rails apps."--Peter Cooper, Editor of Ruby InsideUsed by sites as varied as Disney, GitHub, Shopify, and Airbnb, Ruby on Rails is one of the most popular frameworks for developing web applications, but it can be challenging to learn and use. Whe...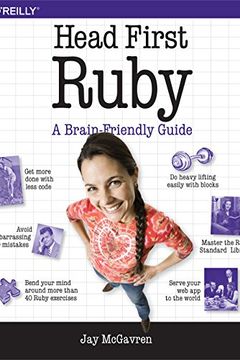 What will you learn from this book?What's all the buzz about this Ruby language? Is it right for you? Well, ask yourself: are you tired of all those extra declarations, keywords, and compilation steps in your other language? Do you want to be a more productive programmer? Then you'll love Ruby. With this unique hands-on learning experience, you'll ...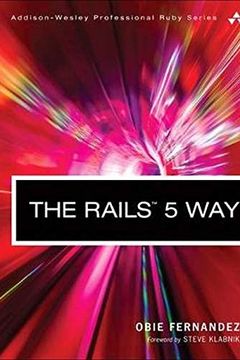 The "Bible" for Rails Development: Fully Updated for Rails 5 "When I read The Rails Way for the first time, I felt like I truly understood Rails for the first time." --Steve Klabnik, Rails contributor and mentor The Rails(TM) 5 Way is the comprehensive, authoritative reference guide for professionals delivering production-quality code using modern ...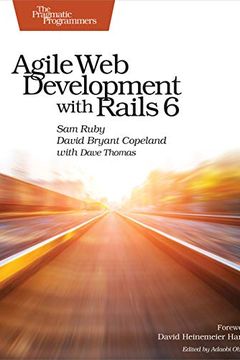 Learn Rails the way the Rails core team recommends it, along with the tens of thousands of developers who have used this broad, far-reaching tutorial and reference. If you're new to Rails, you'll get step-by-step guidance. If you're an experienced developer, get the comprehensive, insider information you need for the latest version of Ruby on Rails...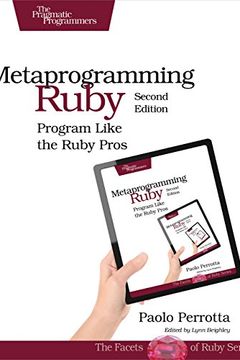 Ruby Cookbook by Lucas Carlson
Agile Web Development with Rails 5.1 by Sam Ruby
The Pragmatic Programmer by David Thomas
Design Patterns in Ruby by Russ Olsen
Ruby Way, The by Hal Fulton
Beginning Ruby by Peter Cooper
Ruby Under a Microscope by Pat Shaughnessy
Effective Ruby by Peter J. Jones
Learn to Program, Second Edition by Chris Pine
Refactoring by Jay Fields
Rails 5 Test Prescriptions by Noel Rappin
Ruby Pocket Reference by Michael Fitzgerald
Ruby on Rails 3 Tutorial by Michael Hartl
Rails 4 in Action by Ryan Bigg
Clean Code by Robert C. Martin
Beginning Rails 6 by Brady Somerville, Adam Gamble, Cloves Carneiro Jr., Rida Al Barazi
Intro To Ruby Programming by John Elder
The RSpec Book by David Chelimsky
Learn Ruby the Hard Way by Zed A. Shaw