Best Snowboarding Books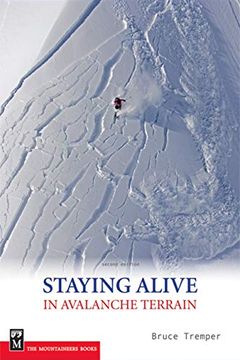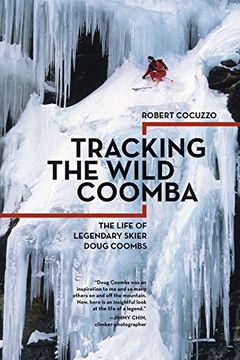 Arguably the greatest adventure skier to ever live, Doug Coombs pioneered hundreds of first descents.......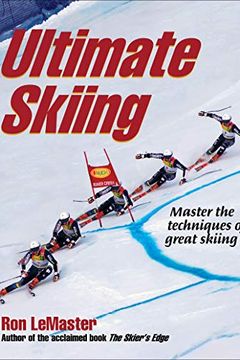 Break through to the next level of ski performance! Renowned instructor, coach, and ski technique expert Ron LeMaster takes you beyond The Skier's Edge by improving, expanding, and enhancing that seminal work. The result, Ultimate Skiing, will help you master the mechanics of great skiing as never before--explaining how it's done, showing how it lo...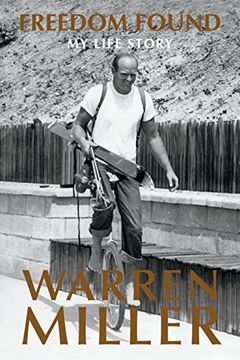 Warren Miller is known as skiing's greatest storyteller and as the godfather of action-sports film making. Now, here at last, is the rest of his extraordinary life story--and what happened behind the camera is even more remarkable than what you saw on the big screen. In this soul-searching autobiography, Warren revealed the secrets of his past and ...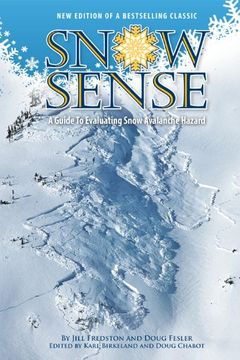 Snow Sense
A Guide to Evaluating Snow Avalanche Hazard
"Snow Sense" is the best-selling, easiest to read, most informative avalanche safety book available. Intended for skiers, snowmachiners, snowboarders, climbers and others who work and play in avalanche country, "Snow Sense" is written to help backcountry travelers learn to recognize, evaluate, and avoid snow avalanche hazards. Avalanche accidents d...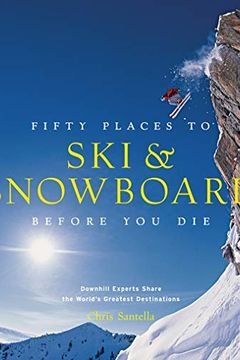 Fifty Places to Ski and Snowboard Before You Die—the 10th book in the popular Fifty Places series—takes readers to some of the world's most inspiring skiing/snowboarding destinations: the Chugach Mountains (Alaska); Aspen, Crested Butte, and Steamboat Springs (Colorado); Tuckerman Ravine (New Hampshire); Rusutsu (Japan); Chamonix (France); Portillo...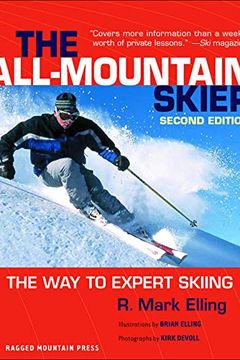 "Covers more information than a week's worth of private lessons."--Ski magazineThe All-Mountain Skier helps skiers advance their skills with a foolproof, self-instructional program for mastering advanced techniques in even the most challenging conditions. Drawing from his extensive experience as a ski professional, instructor Mark Elling delivers e...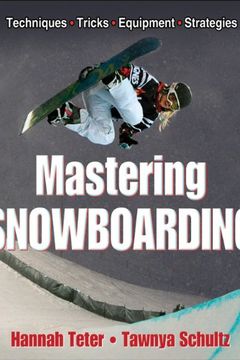 Since the initial work on constrained clustering, there have been numerous advances in methods, applications, and our understanding of the theoretical properties of constraints and constrained clustering algorithms. Bringing these developments together, Constrained Clustering: Advances in Algorithms, Theory, and Applications presents an extensive c...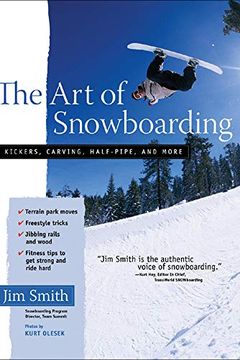 The premier guide to modern riding, from one of the sport's best coaches. --Tim Windell, two-time World Cup co-championIn The Art of Snowboarding, USSA-certified club coach Jim Smith introduces you to the most popular tricks and stunts, including kickers (jumps) and other freestyle and half-pipe techniques, and stunts on rails and wood. He gives sp...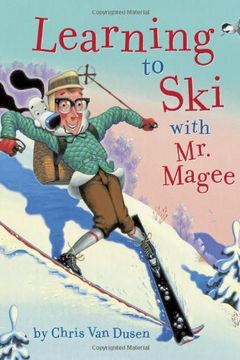 Higher Love by Kit Deslauriers
The Fall Line by Nathaniel Vinton
Breakthrough on the New Skis by Lito Tejada-Flores
Total Skiing by Chris Fellows
The Story of Modern Skiing by John Fry
How to Snowboardand Not Die by Kyle Ashton
Stretching by Bob Anderson
Everything the Instructors Never Told You About Mogul Skiing by Dan Dipiro
Lonely Planet Yellowstone Grand Teton National Parks 6 by Bradley Mayhew, Carolyn McCarthy, Christopher Pitts
Surf Is Where You Find It by Gerry Lopez
Lonely Planet Banff, Jasper and Glacier National Parks by Lonely Planet, Brendan Sainsbury, Michael Grosberg
Epic Journeys by National Geographic
Morning Glass by Mike Doyle
Best Backcountry Skiing in the Northeast by David Goodman
100 Slopes of a Lifetime by Gordy Megroz
Backcountry Ski & Snowboard Routes by Martin Volken
Mount Rainier by Mike Gauthier
Still Sideways by Devon Raney
Fodor's Colorado by Fodor's Travel Guides
Snowboard Wisdom by NIck Appl
Ski and Snowboard Guide to Whistler Blackcomb by Brian Finestone, Kevin Hodder
Ski Inc. 2020 by Chris Diamond
Snow Beach by Alex Dymond
Fodor's Vienna & the Best of Austria by Fodor's Travel Guides
Backcountry Ski & Snowboard Routes by Christopher Van Tilburg
The Kook's Guide to Surfing by Jason Borte
Climb to Conquer by Peter Shelton
Snowboarding Skills by Cindy Kleh
Chalky White's The 7 Secrets of Skiing by Chalky White