Best Swift Books
Swift is an easy to learn and powerful programming language that Apple created for developing iPhone, iPad, Mac, Apple TV, and Apple Watch apps.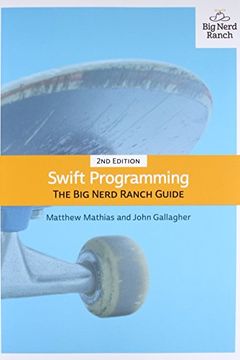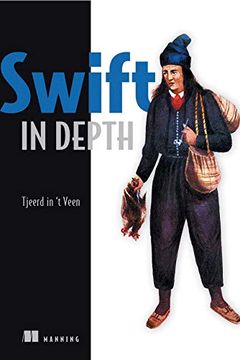 Summary Now updated for Swift 5! Swift is more than just a fun language to build iOS applications with. It features a host of powerful tools that, if effectively used, can help you create even better apps with clean, crystal-clear code and awesome features. Swift in Depth is designed to help you unlock these tools and quirks and get developing next...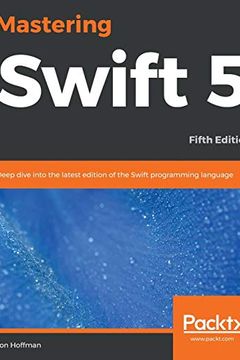 Mastering Swift 5
Deep dive into the latest edition of the Swift programming language, 5th Edition
Harness the power of the latest edition with this in-depth and comprehensive guide to the Swift language Key Features Fifth edition of this bestselling book, improved and updated to cover the latest version of the Swift 5 programming language Get to grips with popular and modern design techniques to write easy-to-manage Swift code Learn how to use ...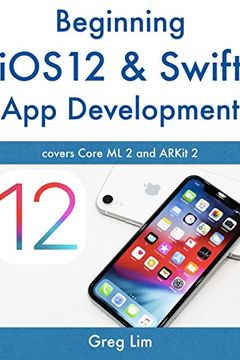 In this book, we take you on a fun, hands-on and pragmatic journey to learning iOS12 application development using Swift. You'll start building your first iOS app within minutes. Every section is written in a bite-sized manner and straight to the point as I don't want to waste your time (and most certainly mine) on the content you don't need. In th...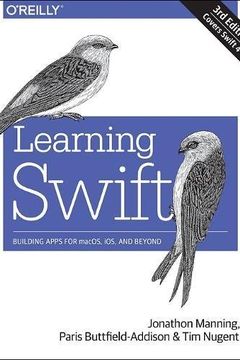 Get valuable hands-on experience with Swift, the open source programming language developed by Apple. With this practical guide, skilled programmers with little or no knowledge of Apple development will learn how to code with the latest version of Swift by developing a working iOS app from start to finish.You'll begin with Swift programming basics-...
In just 24 lessons of one hour or less, Sams Teach Yourself Swift in 24 Hours, Second Edition, will teach you how to build next-generation OS X and iOS apps with Apple's Swift 2 programming language. This book's straightforward, step-by-step approach helps you quickly master Swift 2's core concepts, structure, and syntax and use Swift to write safe...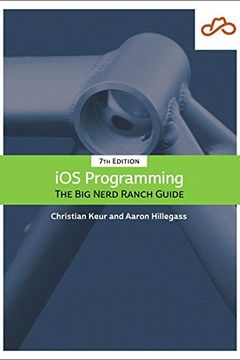 Updated for Xcode 11, Swift 5, and iOS 13, iOS Programming: The Big Nerd Ranch Guide leads you through the essential concepts, tools, and techniques for developing iOS applications. After completing this book, you will have the know-how and the confidence you need to tackle iOS projects of your own. Based on Big Nerd Ranch's popular iOS training an...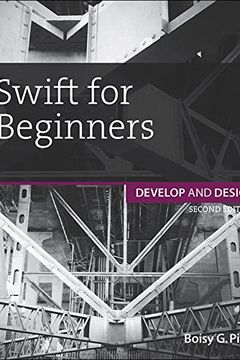 Learning a new computer language can be daunting. With Swift, Apple has lowered the barrier to entry to writing iOS and OS X apps by giving developers an innovative new programming language for creating software. If you are new to Swift, this book is for you. If you have never used C, C++, or Objective-C, this book is also for you. With this book, ...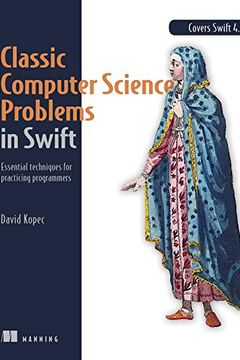 Summary Classic Computer Science Problems in Swift invites readers to invest their energy in some foundational techniques that have been proven to stand the test of time. Along the way they'll learn intermediate and advanced features of the Swift programming language, a worthwhile skill in its own right. Purchase of the print book includes a free e...
Learn iPhone and iPad Programming via Tutorials! If you're new to iOS or Swift, or to programming in general, learning how to write an app can seem incredibly overwhelming. That's why you need a book that: Shows you how to write an app step-by-step. Has tons of illustrations and screenshots to make everything clear. Is written in a fun and easygoin...
Game Development with Swift by Stephen Haney
iOS 10 in Swift 3 by Mark Price
The Swift Developer's Cookbook (Includes Content Update Program) by Erica Sadun Sadun
iOS 10 Programming Fundamentals with Swift by Matt Neuburg
Pro iPhone Development with Swift 5 by Wallace Wang
Cracking the Coding Interview by Gayle Laakmann McDowell
Design Patterns by Erich Gamma
iOS 13 Programming Fundamentals with Swift by Matt Neuburg
Data Structures & Algorithms in Swift by Raywenderlich Tutorial Team
Combine by Raywenderlich Tutorial Team
Programming iOS 13 by Matt Neuburg
How to Read Music for Any Instrument by Barton Press
AI and Machine Learning for Coders by Laurence Moroney
Write Great Code, Volume 1, 2nd Edition by Randall Hyde
Coding iPhone Apps for Kids by Gloria Winquist
Hello Swift! by Tanmay Bakshi
Undefined (The Elemental Saga) by Jessica Ruddick
Swift Cookbook by Keith Moon, Chris Barker
Swift 5 Cheat Sheet by Amit Chaudhary
iOS 15 Programming for Beginners by Ahmad Sahar, Craig Clayton
IOS 9 App Development Essentials by Neil Smyth
IOS 14 Programming Fundamentals with Swift by Matt Neuburg
Design Patterns in Swift 5 by Karoly Nyisztor
Swift Essentials - Second Edition by Alex Blewitt
SwiftUI Cookbook by Giordano Scalzo, Edgar Nzokwe
Mastering Swift 5.3 by Jon Hoffman
iOS 15 Programming Fundamentals with Swift by Matt Neuburg
Mastering iOS 14 Programming by Mario Eguiluz Alebicto, Chris Barker, Donny Wals
SwiftUI for Masterminds 2nd Edition 2022 by J.D Gauchat
iPad Manual for Beginners and Seniors by Thomas Cooper
IOS 10 Swift Programming Cookbook by Vandad Nahavandipoor
Swift Apprentice by raywenderlich Tutorial Team, Ehab Amer, Alexis Gallagher, Matt Galloway, Eli Ganim, Ben Morrow, Cosmin Pupaza, Steven Van Impe
Modern Concurrency in Swift by raywenderlich Tutorial Team, Marin Todorov
AI and Machine Learning for On-Device Development by Laurence Moroney
Data Structures & Algorithms in Swift by raywenderlich.com Team, Kelvin Lau, Vincent Ngo
The Swift Developer's Cookbook 1e by PEARSON INDIA, PEARSON INDIA, PEARSON INDIA
Head First Swift by Jonathon Manning, Paris Buttfield-Addison
Beginning Swift by Rob Kerr, Kåre Morstøl
Real-World iOS by Tutorials by raywenderlich Tutorial Team, Renan Dias, Aaqib Hussain, Josh Steele
Learning Swift by Paris Buttfield-Addison and Jonathon Manning
Swift Apprentice by raywenderlich Tutorial Team, Eli Ganim, Cosmin Pupăză, Matt Galloway, Ben Morrow, Alexis Gallagher, Ehab Yosry Amer
Go in Practice by Matt Butcher
Protocol Oriented Programming with Swift by Jon Hoffman
iOS 13 Programming for Beginners by Ahmad Sahar
MacBook Pro User Guide by Steve Rufus
SwiftUI Essentials - iOS Edition by Neil Smyth
iOS Unit Testing by Example by Jon Reid