Sort by
Latest Recommendations First
During the sizzling hot summer of 1976 in Liverpool, teenager Tommy Dwyer is rapidly approaching adulthood and dealing with the usual coming of age issues: temptation, gang violence, murder and helping to prevent the flooding of the streets with illegal drugs...
This is a brilliant read or listen. Conjures up memories of growing up in South Liverpool in the sixties. Give it a go. Tales from the Greenhills: Melia, Mr Terry: 9781731091246: Books     
–
source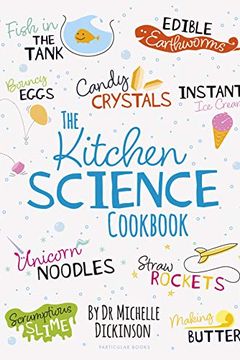 All you need to explore science is a kitchen, this book - and a dash of curiosityThe Kitchen Science Cookbook is a beautifully crafted book with a unique twist: each recipe is a science experiment that you can do at home, using the everyday ingredients you'll find in your kitchen.No need to be a science expert -- these easy-to-follow recipes make m...
@medickinson My kids are loving your book. Thank you. Anyone looking to show kids that food is fun this is a great Christmas gift.     
–
source