Agatha Raisin Series
Agatha Raisin books in order
Meet Agatha Raisin: feisty, gloriously non-pc, and used to getting her own way. After giving up her successful PR firm, Agatha moves to the cozy Cotswold village of Carsely--but the town isn't quite as peaceful as it might seem. In this delightful mystery series from M.C. Beaton, amateur sleuth Agatha Raisin solves many a murder and falls desperate…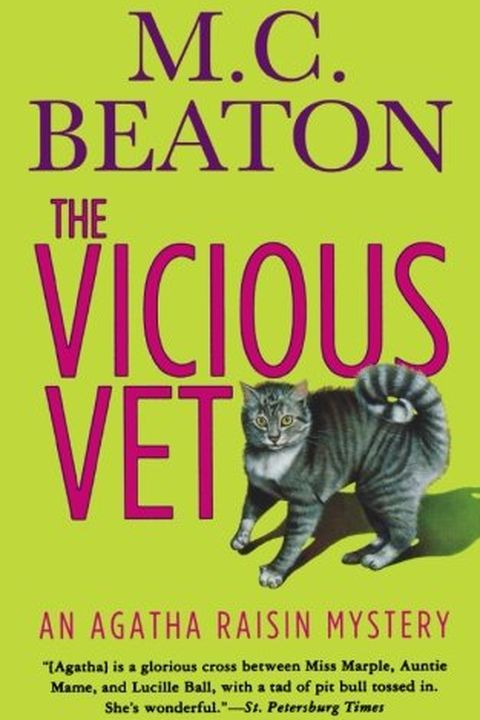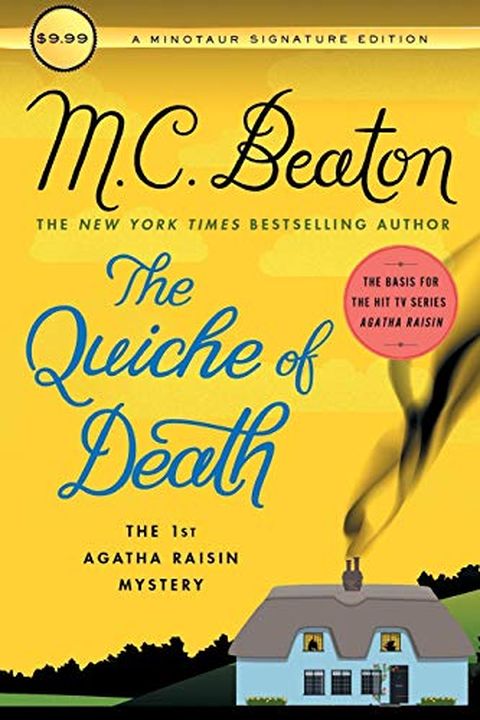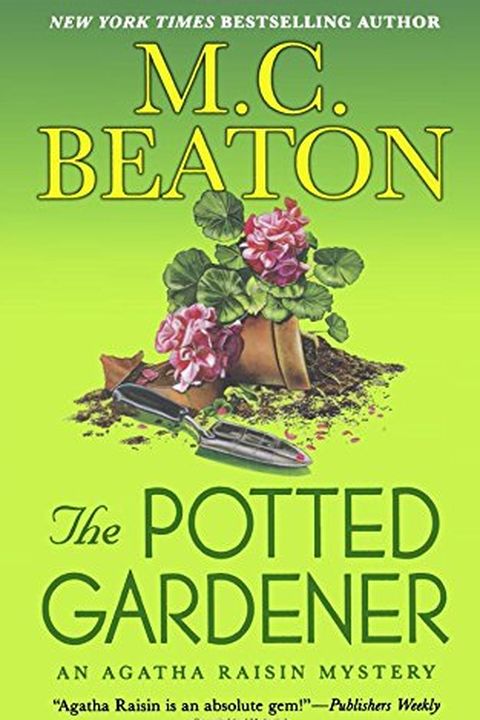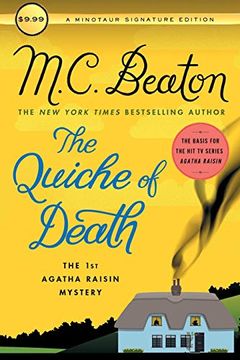 Retired PR guru Agatha Raisin enters a local baking contest in the quiet village of Carsely, hoping to gain some local fame. But when a judge dies from her poisoned quiche, Agatha's shady past is revealed. Threatened by sinister messages, she must figure out whether her cheating has landed her in danger or if it's related to the murder.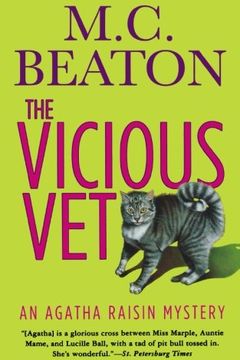 A retired London PR exec, Agatha Raisin, finds herself in the midst of a curious investigation in a quiet Cotswold village. When a handsome vet accidentally kills himself, Agatha and her handsome neighbor begin to investigate the odd behavior of his divorced wife. As they dig deeper, they discover a killer planning another "accident".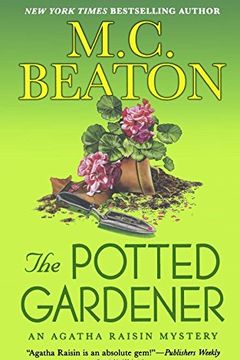 A cozy mystery that follows detective Agatha Raisin as she competes with a new neighbor in the art of gardening. With Open Day approaching, Agatha hopes to solve a string of garden vandalisms and a murder to prove her investigative skills. But she must also confront her own awkward secret.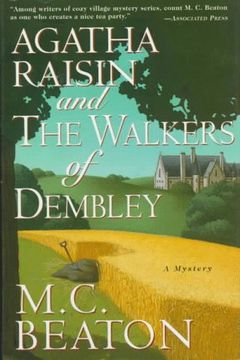 A cozy mystery novel with a focus on Agatha Raisin, who joins a hiking club to get closer to her neighbor, James Lacey. However, the group is thrown into disarray when a member is found dead on the grounds of a wealthy landowner. Join Agatha and James as they investigate the case and unravel shocking secrets within the group.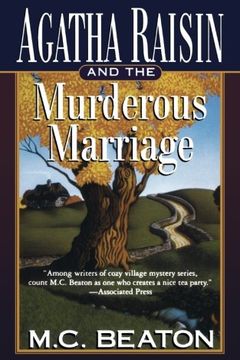 A village mystery series with a pushy yet lovable protagonist, Agatha Raisin. The fifth book follows her troubling marriage to her ex, Jimmy Raisin, who was supposed to be dead. But when he appears and is later found murdered, Agatha and her current husband become the prime suspects.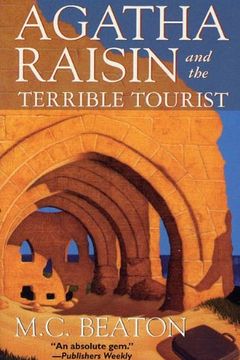 Murder, romance, and terrible tourists take center stage in this thrilling mystery novel set in Cyprus. After being left at the altar, Agatha Raisin follows her ex-fiance to Cyprus, only to find herself caught up in a series of murders. The unlikely couple must navigate intrigue and danger as they try to solve the case before it's too late. Readers will love M.C. Beaton's imperfect and charming heroine in this entertaining and unputdownable book.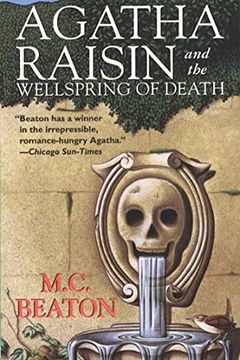 Follow Agatha Raisin, a perversely self-conscious Londoner who has resettled into village life, on her seventh investigation in M.C. Beaton's latest book. Agatha is tasked with managing publicity for the launch of bottled water from the village spring. But the commodification of the village's charm has some of the community members worried, especially when a member of the village council is found dead in the spring. Join Agatha Raisin as she investigates the murder and unravels the complexities of her romantic affairs amidst her humorous assessments of village life.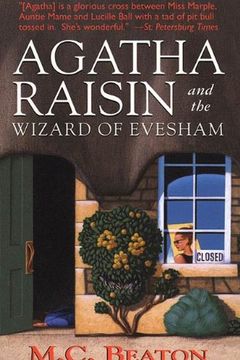 This mystery novel follows Agatha Raisin, a smart and tough middle-aged woman, on her eighth adventure. After a hair dye disaster, Agatha turns to a charming hairdresser for help, but his murder leads her to uncover dark secrets. Set in the Cotswold district of England, this cozy novel serves unexpected twists on familiar turf. The well-made and smoothly oiled entertainment machine is perfect for anyone looking for a thrilling, engaging read.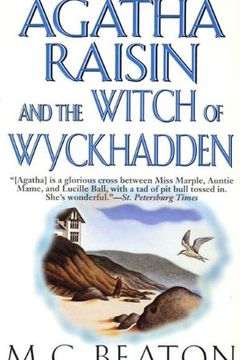 This entertaining mystery novel follows Agatha Raisin, a middle-aged woman with hair falling out from a previous investigation, as she travels to an old-fashioned hotel to fix her hair. After purchasing a hair tonic and love potion from a local witch, she soon finds herself sprouting hairs and capturing the attention of the village police inspector. However, the town is shocked with the murder of the witch, and it's up to Agatha to find the culprit and a little love in the process.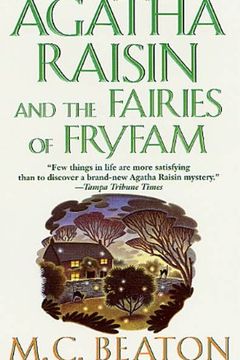 A charming village in Norfolk is the setting for this intriguing mystery. When Agatha Raisin arrives, she discovers strange things happening – random objects go missing and villagers whisper about the presence of fairies. But when a murder takes place, Agatha must put aside the nonsense and focus on catching the killer. Full of suspense and wit, this book will keep readers on their toes until the end.
Agatha Raisin and the Day the Floods Came by M. C. Beaton
Agatha Raisin and the Case of the Curious Curate by M. C. Beaton
Agatha Raisin and the Haunted House by M. C. Beaton
The Deadly Dance by M. C. Beaton
The Perfect Paragon by M. C. Beaton
Love, Lies and Liquor by M. C. Beaton
Kissing Christmas Goodbye by M. C. Beaton
A Spoonful of Poison by M. C. Beaton
There Goes the Bride by M. C. Beaton
Busy Body by M. C. Beaton
As the Pig Turns by M. C. Beaton
Hiss and Hers by M. C. Beaton
Something Borrowed, Someone Dead by M. C. Beaton
The Blood of an Englishman by M. C. Beaton
Dishing the Dirt by M. C. Beaton
Pushing Up Daisies by M. C. Beaton
Agatha Raisin and the Witches' Tree by M. C. Beaton
Agatha Raisin and the Dead Ringer by M. C. Beaton
Beating About the Bush by M. C. Beaton
Hot to Trot by M. C. Beaton
Down the Hatch by M. C. Beaton