Assassination Classroom Manga
From Book 1: Meet the would-be assassins of class 3-E: Sugino, who let his grades slip and got kicked off the baseball team. Karma, who's doing well in his classes but keeps getting suspended for fighting. And Okuda, who lacks both academic and social skills, yet excels at one subject: chemistry. Who has the best chance of winning that reward? Will the deed be accomplished through pity, brute force or poison...? And what chance does their teacher have of repairing his students' tattered self-esteem?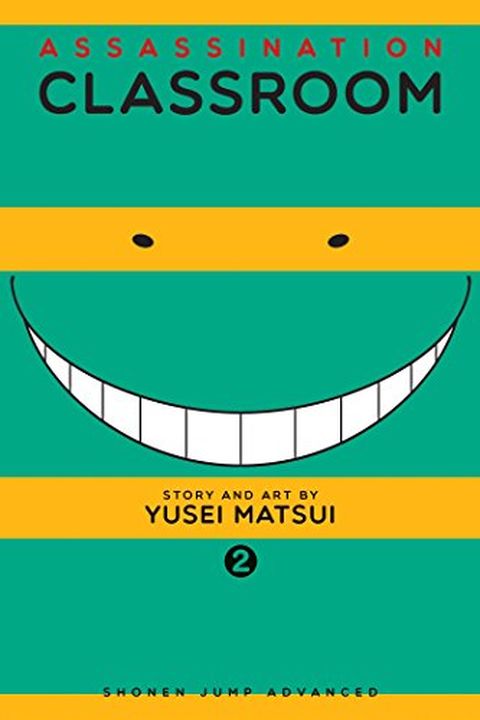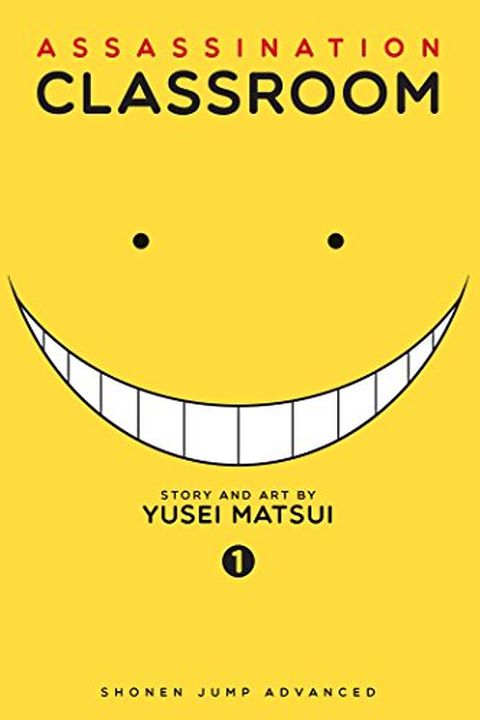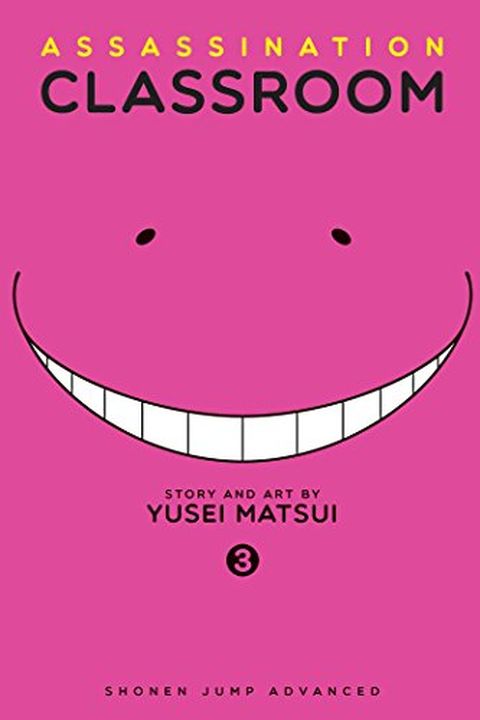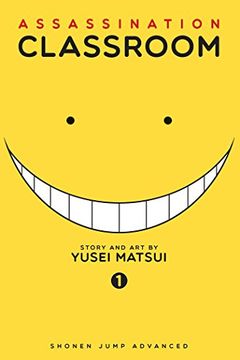 A new teacher has arrived at Kunugigaoka Junior High School, and it's not human! Class 3-E has been assigned the task of assassinating an alien octopus with unlimited strength before he destroys the Earth. Follow the story of three outcast students who attempt to complete the mission using their unique skills in chemistry, fighting, and baseball. Can they win the reward and repair their self-esteem, or will their teacher reign supreme? Explore this captivating sci-fi adventure to find out.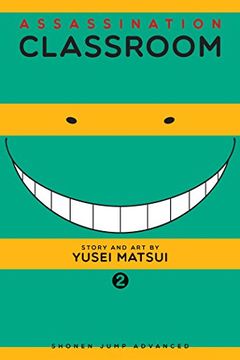 An unkillable, tentacled alien becomes the new teacher at Kunugigaoka Junior High School and has a year to destroy Earth. His class of students, who seek to become professional hitmen, are tasked with saving the world by assassinating their own teacher. Will they succeed and earn 10 billion yen, or will Koro-sensei outsmart them all?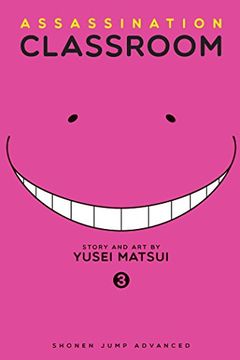 An eccentric teacher threatens to blow up the moon and Mother Earth unless he's taken out - and there's a reward of $100 million from the Ministry of Defense! Enter a pathetic class of misfits with only a Norwegian robot designed to assassinate their teacher. With bizarre powers and tentacles, can they pull it off? Meanwhile, a playboy seeks revenge and an English language teacher has a visit from her murder mentor. This book is a hilarious and action-packed addition to the Assassination Classroom series.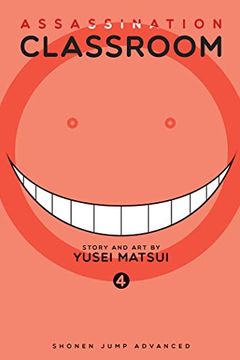 Assassination Classroom, Vol. 04 is a thrilling tale of students faced with the daunting task of killing their best teacher or watch him destroy the world. The book follows the students' attempts to take down their alien teacher and his bizarre powers, including tentacles! But with the addition of new transfer students and an appearance from a mentor, things get even more complicated. With secrets from the past revealed and a high-stakes baseball exhibition match, this volume is packed with action and excitement.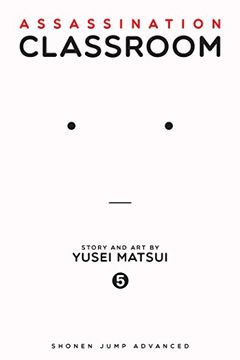 In Assassination Classroom, Vol. 05, 3-E's baseball team faces off against Principal Asano while Koro Sensei seeks revenge for the midterms. A new Special Forces operative arrives, putting Karasuma's coaching to the test. Meanwhile, Koro Sensei's weakness is exposed when he helps his students dig a swimming pool. Get ready for action, humor, and unexpected twists in this thrilling manga series.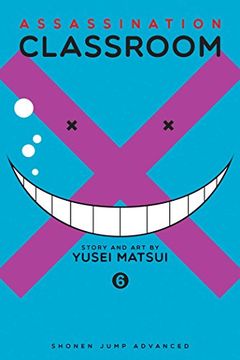 In this thrilling installment of a popular series, a class of misfit students are tasked with assassinating their bizarre and powerful teacher who has threatened to blow up the moon and Mother Earth. They must use their limited resources and knowledge to find his weakness and pull off the assassination without endangering themselves and their classmates. Meanwhile, the school's top class conspires against them, making their mission even more challenging. Will they succeed and save the world from destruction? Find out in this action-packed novel.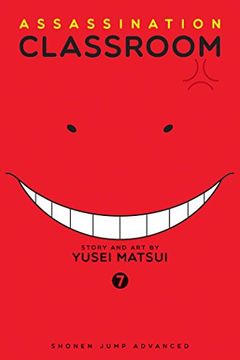 In this thrilling volume, the 3-E students are determined to win respect and a special reward by passing their final exams - even if it means killing. During summer break, they embark on a unique hobby, and after rigorous training with the greatest assassin of all time, they devise their most ambitious assassination plan yet. But when a mysterious biological weapon threatens their lives, who will save them from their deadly fate? Discover the pulse-pounding action of this page-turning manga series.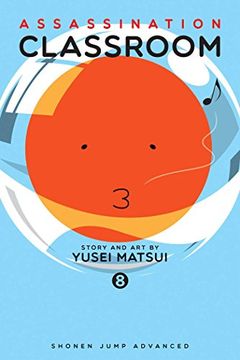 This manga explores the idea of assassinating a beloved teacher who happens to be an alien threatening to destroy the earth. The students of Class 3-E are tasked with stopping the threat and must face master assassins along the way. With their teacher out of commission, they must rely on their own strengths and intellect to succeed. Will they be able to save the world from destruction?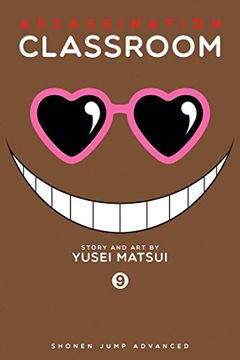 This manga follows a group of high school students attempting to assassinate their alien teacher who blew up the moon and threatens to do the same to Earth. With a 100 million reward on the line, the students must use their arsenal to combat their teacher's bizarre powers and tentacles. One student attempts to take down the mastermind behind a biological attack while another risks defecting from the group. Meanwhile, their teacher tries to ignite some summer romances between the students.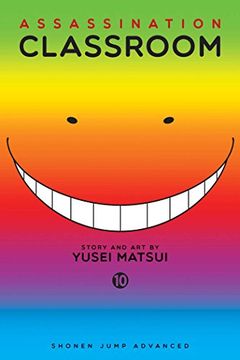 This manga follows a class of students tasked with assassinating their alien teacher who has blown up the moon and threatens to do the same to Earth. In this volume, the students use their skills in eggs, parkour, and detective work to try and take down their tentacled foe. Meanwhile, a new student with biologically modified tentacles attempts to assassinate the teacher, but will he be successful or be saved from himself?
Assassination Classroom, Vol. 12 by Yusei Matsui
Assassination Classroom, Vol. 13 by Yusei Matsui
Assassination Classroom, Vol. 14 by Yusei Matsui
Assassination Classroom, Vol. 15 by Yusei Matsui
Assassination Classroom, Vol. 16 by Yusei Matsui
Assassination Classroom, Vol. 17 by Yusei Matsui
Assassination Classroom, Vol. 18 by Yusei Matsui
Assassination Classroom, Vol. 19 by Yusei Matsui
Assassination Classroom, Vol. 20 by Yusei Matsui
Assassination Classroom, Vol. 21 by Yusei Matsui