Bleach Manga
From Book 1: Ichigo Kurosaki has always been able to see ghosts, but this ability doesn't change his life nearly as much as his close encounter with Rukia Kuchiki, a Soul Reaper and member of the mysterious Soul Society. While fighting a Hollow, an evil spirit that preys on humans who display psychic energy, Rukia attempts to lend Ichigo some of her powers so that he can save his family; but much to her surprise, Ichigo absorbs every last drop of her energy. Now a full-fledged Soul Reaper himself, Ichigo quickly learns that the world he inhabits is one full of dangerous spirits and, along with Rukia--who is slowly regaining her powers--it's Ichigo's job to protect the innocent from Hollows and help the spirits themselves find peace.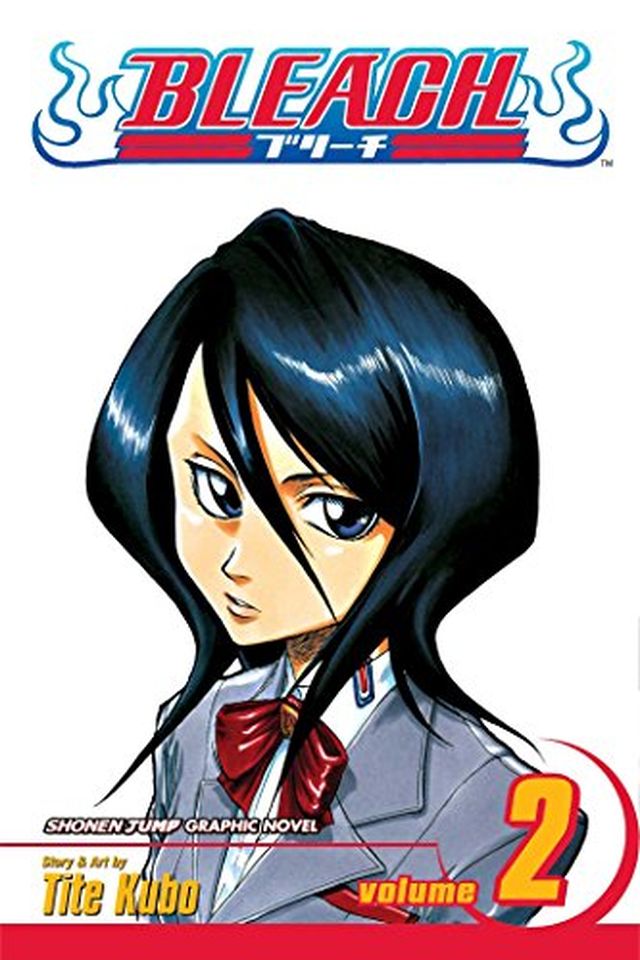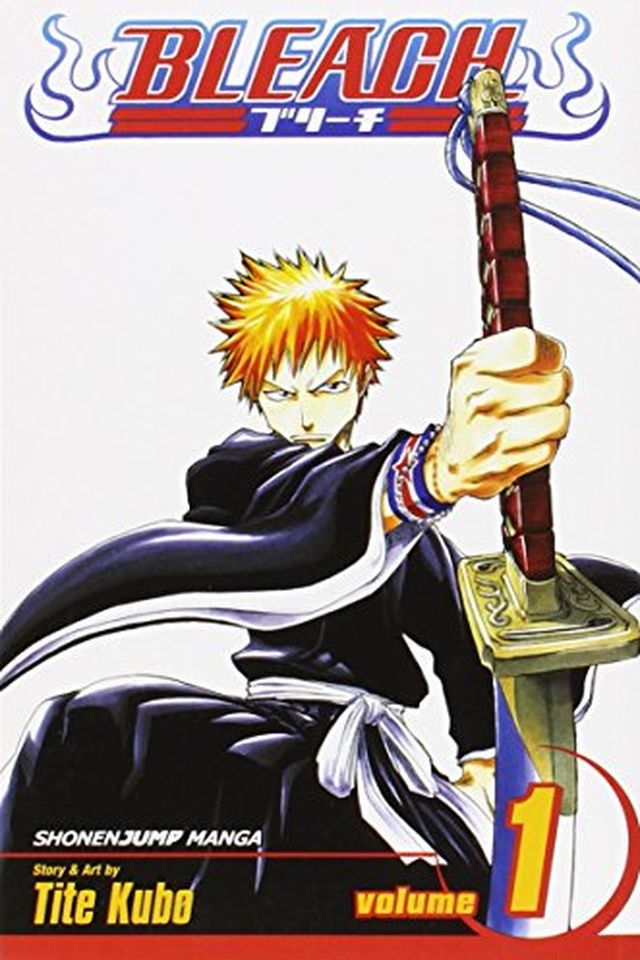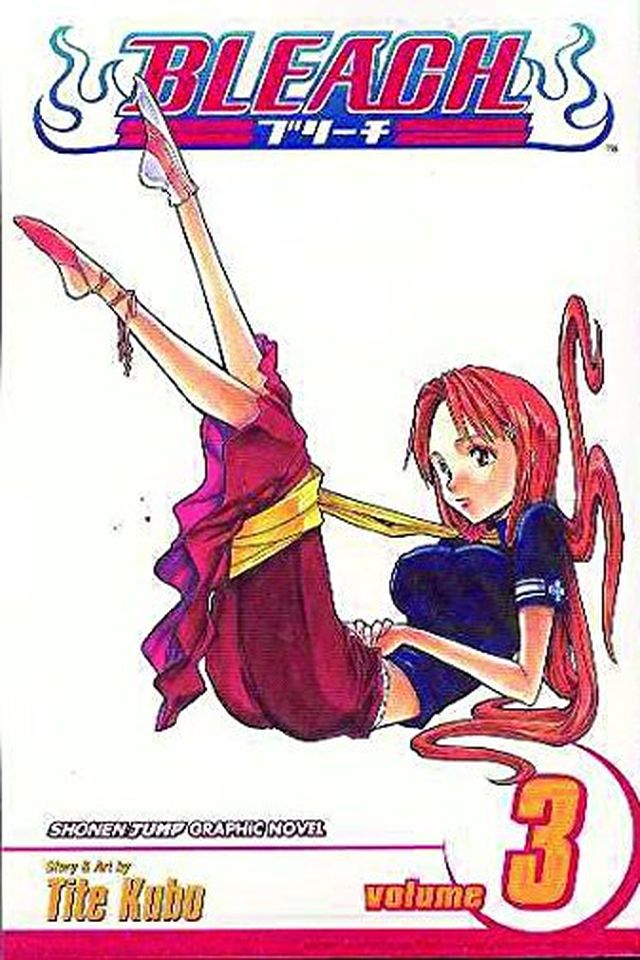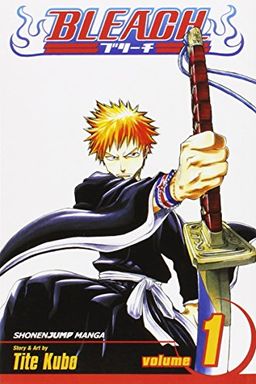 This manga tells the story of Ichigo Kurosaki, a teenager who was born with the ability to see ghosts. When his family is attacked by a malevolent lost soul, he becomes a Soul Reaper, dedicating his life to protecting the innocent and helping tortured spirits find peace. With the help of Rukia, a member of the mysterious Soul Society, Ichigo must navigate a dangerous world full of evil spirits known as Hollows. Discover the international smash-hit that is Tite Kubo's Bleach.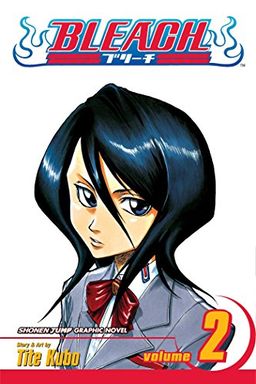 A talking parakeet with the soul of a boy, a mysterious scar, and a Hollow. Ichigo Kurosaki is up against his toughest challenge yet in this exciting second volume of the series. Discover the dark secrets of the Soul Society and what happens when innocent blood is tainted.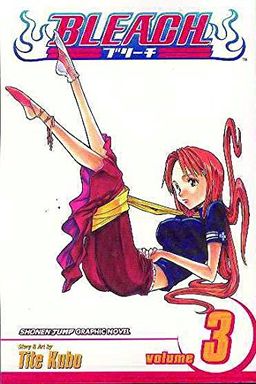 This manga follows Ichigo Kurosaki, a boy with the ability to see the undead, as he remembers his mother's death and confronts the Hollow responsible. Joined by former Soul Reaper Rukia Kuchiki, Ichigo and his family pay their respects at Masaki's anniversary, but things take a dark turn as a powerful enemy emerges. Memories, grief, and action collide in this emotionally charged volume.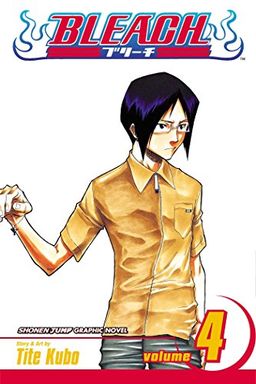 This bestselling manga follows surly Soul Reaper Ichigo Kurosaki as he navigates a new reality-show craze that involves live exorcisms on national TV. When this supernatural phenomenon comes to his neighborhood, Ichigo questions the intentions of the media-savvy spiritualist behind the show. How will this unprovoked media presence affect the delicate balance between Earth and the spirit world?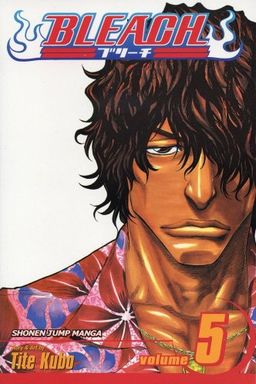 In "Bleach, Vol. 5," Ichigo Kurosaki meets Uryū Ishida, a Quincy who takes a direct approach to hunting Hollows. Unlike Soul Reapers, who aim to cleanse Hollows of their sins, Quincies kill them without hesitation. Uryū challenges Ichigo to a contest to prove the superiority of the Quincy way. Meanwhile, Orihime and Chad awaken to their own psychic abilities. Follow the action-packed story of powerful clans and dangerous battles in this volume of Tite Kubo's Bleach.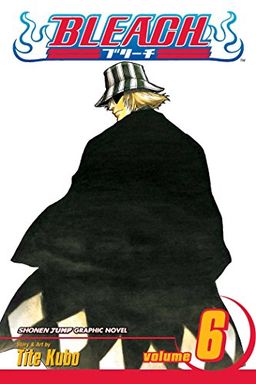 Get ready for a deathly competition between Ichigo and Uryū Ishida in this thrilling installment. Ichigo faces off against Ishida, a Quincy who despises Soul Reapers, to see who can defeat the most Hollows. But when the Hollows multiply, the neighborhood of Karakura becomes overrun. Will Ichigo and Ishida put their differences aside to fight against the common enemy?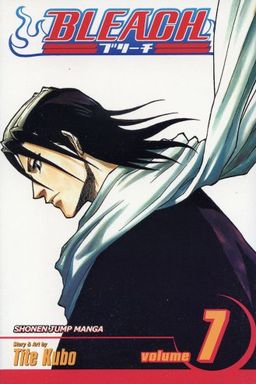 A rogue Soul Reaper has transferred her powers to a human, leading to a manhunt by the Soul Society. Two of their strongest agents are dispatched to take down both the ex-Reaper and the human. But a third party, an unlikely ally, stands in their way: Uryū Ishida, the Quincy. Will they succeed or be defeated? Find out in this action-packed manga.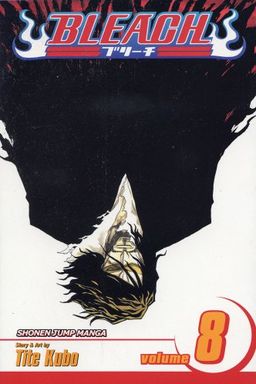 This Japanese manga follows Ichigo's journey to retrieve his friend from the Soul Society. After realizing he has much to learn following a tough fight, Ichigo retreats beneath Kisuke's Urahara Shoten to train and hone his spiritual energies. Now, his biggest challenge yet: stopping his fate from turning him into a soul-consuming Hollow. Get lost in the action and adventure of this exciting series.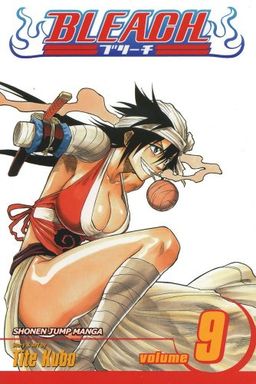 In Bleach, Vol. 9, Ichigo and his friends race against time to save Rukia from the Soul Society. However, their first obstacle is the monstrous and stubborn gatekeeper, Jindanbô. With intense action and unexpected challenges, this manga will keep you on the edge of your seat.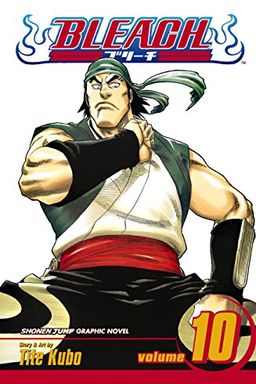 In this action-packed manga volume, Ichigo and his friends team up with an explosives expert to infiltrate the Soul Society and save their friend Rukia from execution. But in order to succeed, Ichigo must control his spiritual energy, which could cause dangerous collateral damage. Meanwhile, the Soul Society isn't sitting idly by and sends captains to stop the intruders. Get ready for a thrilling adventure full of battles and suspense.
Bleach, Vol. 12 by Tite Kubo
Bleach, Vol. 13 by Tite Kubo
Bleach, Vol. 14 by Tite Kubo
Bleach, Vol. 18 by Tite Kubo
Bleach, Vol. 19 by Tite Kubo
Bleach, Vol. 21 by Tite Kubo
Bleach, Vol. 23 by Tite Kubo
Bleach, Volume 24 by Tite Kubo
Bleach, Volume 25 by Tite Kubo
Bleach, Vol. 26 by Tite Kubo
Bleach, Volume 27 by Tite Kubo
Bleach, Volume 28 by Tite Kubo
Bleach, Volume 29 by Tite Kubo
Bleach, Volume 30 by Tite Kubo
Bleach, Volume 31 by Tite Kubo
Bleach, Volume 32 by Tite Kubo
Bleach, Volume 33 by Tite Kubo
Bleach, Volume 34 by Tite Kubo
Bleach, Volume 35 by Tite Kubo
Bleach, Vol. 36 by Tite Kubo
Bleach, Vol. 37 by Tite Kubo
Bleach, Vol. 38 by Tite Kubo
Bleach, Vol. 39 by Tite Kubo
Bleach, Volume 40 by Tite Kubo
Bleach, Volume 41 by Tite Kubo
Bleach, Vol. 42 by Tite Kubo
Bleach, Vol. 43 by Tite Kubo
Bleach, Vol. 44 by Tite Kubo
Bleach, Vol. 45 by Tite Kubo
Bleach, Volume 46 by Tite Kubo
Bleach, Vol. 47 by Tite Kubo
Bleach, Volume 48 by Tite Kubo
Bleach, Volume 49 by Tite Kubo
Bleach, Vol. 50 by Tite Kubo
Bleach, Vol. 51 by Tite Kubo
Bleach, Vol. 52 by Tite Kubo
Bleach, Vol. 53 by Tite Kubo
Bleach, Vol. 54 by Tite Kubo
Bleach, Volume 55 by Tite Kubo
Bleach, Vol. 56 by Tite Kubo
Bleach, Vol. 57 by Tite Kubo
Bleach, Vol. 58 by Tite Kubo
Bleach, Volume 59 by Tite Kubo
Bleach, Vol. 60 by Tite Kubo
Bleach, Volume 61 by Tite Kubo
Bleach, Volume 62 by Tite Kubo
Bleach, Volume 63 by Tite Kubo
Bleach, Vol. 64 by Tite Kubo
Bleach, Volume 65 by Tite Kubo
Bleach, Volume 66 by Tite Kubo
Bleach, Volume 67 by Tite Kubo
Bleach, Volume 68 by Tite Kubo
Bleach, Volume 69 by Tite Kubo
Bleach, Volume 70 by Tite Kubo
Bleach, Volume 71 by Tite Kubo
Bleach, Volume 72 by Tite Kubo
Bleach, Volume 73 by Tite Kubo
Bleach, Volume 74 by Tite Kubo