Chief Inspector Armand Gamache Series
Chief Inspector Armand Gamache books in order
Chief Inspector Armand Gamache of the Sûreté du Québec digs beneath the idyllic surface of village life in Three Pines, finding long buried secrets--and facing a few of his own ghosts. Louise Penny's highly acclaimed, New York Times bestselling mystery series has won the New Blood Dagger as well as multiple Agatha, Anthony, Dilys, Arthur Ellis, and…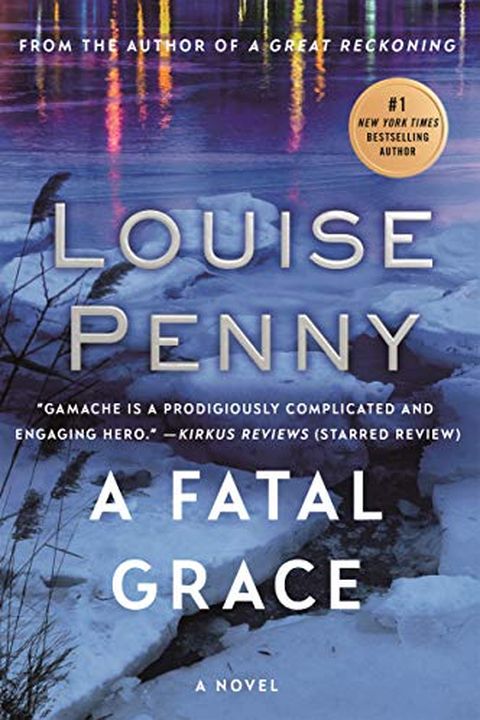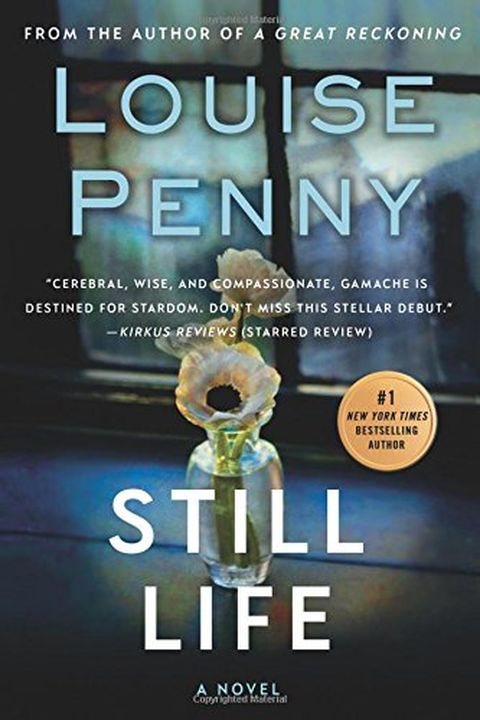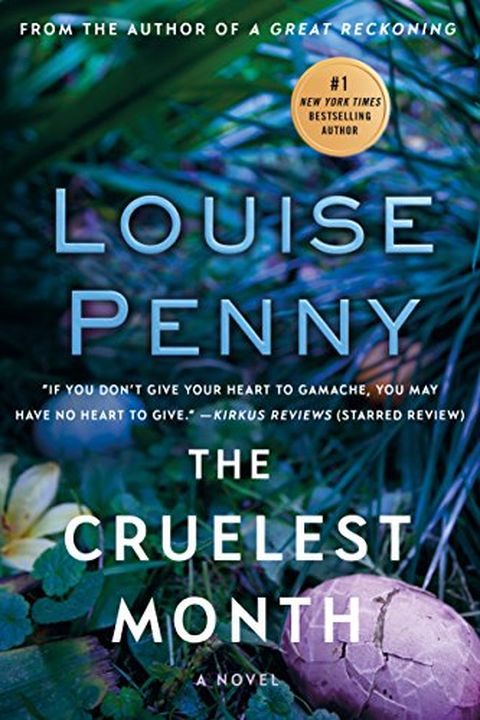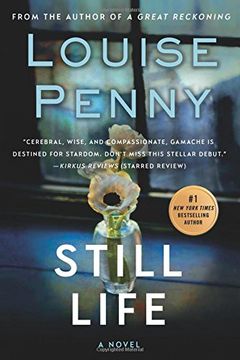 A beloved member of a safe village community is found dead, and it's up to Chief Inspector Armand Gamache to solve the mystery. As he delves into the secrets hidden behind the village's idyllic facade, he uncovers a darker truth. Will Gamache be able to find the killer before they strike again?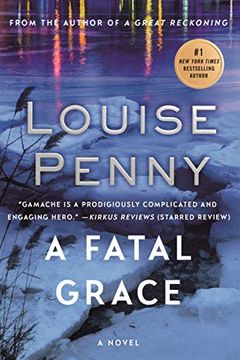 In a picturesque village in Quebec, the residents are preparing for a traditional country Christmas, but someone is preparing for murder. When a despised local is electrocuted in the middle of a frozen lake during a curling tournament, Chief Inspector Armand Gamache is called in to investigate. With secrets buried under the village's idyllic surface, Gamache must use his compassion and courage to uncover the truth. As danger closes in, it becomes clear that something even more chilling is coming for Gamache himself.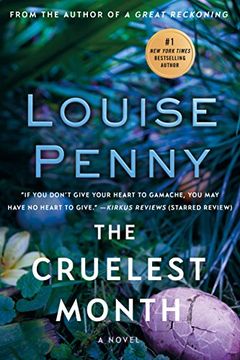 Book 3
#3
The Cruelest Month
A Chief Inspector Gamache Novel (Chief Inspector Gamache Novel (3))
Welcome to Three Pines, a forgotten village where unsuspected danger lies just beneath the surface. When villagers hold a séance to rid the town of evil, things take a deadly turn. Chief Inspector Armand Gamache of the Sûreté du Québec must unravel the mystery behind a supposed accidental death, forcing him to confront his own past and the secrets hidden in this seemingly idyllic community. Will he be able to solve the case before it's too late?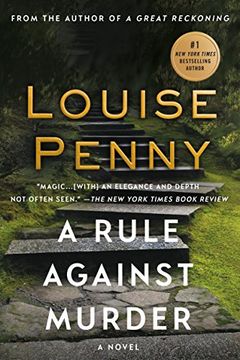 A family reunion takes a dark turn when a dead body is discovered at an isolated and luxurious inn, causing Chief Inspector Gamache to unravel buried secrets and hidden hatreds among the rich and cultured guests. As the heat rises and a summer storm hits, the tension reaches a harrowing climax in this atmospheric mystery.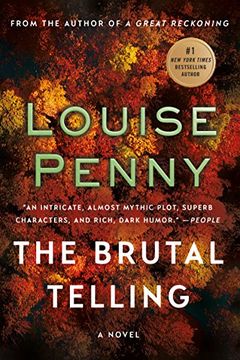 Book 5
#5
The Brutal Telling
A Chief Inspector Gamache Novel (A Chief Inspector Gamache Mystery Book 5)
A tranquil village is rocked by murder when a stranger is found dead in the local bistro. Chief Inspector Gamache and his team must peel back layers of lies to uncover the truth, revealing unexpected treasures and dark secrets along the way. As the investigation closes in on the beloved bistro owner, chaos ensues and the Chief Inspector must follow a trail of clues to uncover the brutal truth. A gripping mystery that will keep you guessing until the final, brutal telling.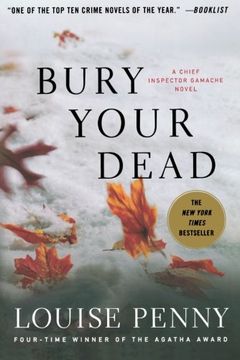 Explore the dark side of Winter Carnival in Quebec City in this murder mystery novel. Chief Inspector Armand Gamache is recovering from a failed investigation when violent death strikes the Literary and Historical Society, where an obsessive historian's quest ends in murder. Gamache must navigate long-standing tensions between the English and French while also receiving disturbing letters from Three Pines, where a beloved Bistro owner was recently convicted of murder. As past and present collide, Gamache must confront his own traumatic past before he can bury his dead.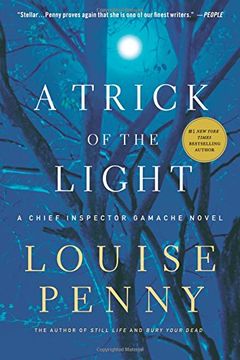 In a small Quebec village, Chief Inspector Gamache investigates the death of Lillian Dyson, found dead among the bleeding hearts and lilacs of Clara Morrow's garden. The art world is gathered for Morrow's solo show, but Gamache soon realizes that nothing is as it seems. Behind every smile there lurks a sneer, and inside every sweet relationship hides a broken heart. As the facts surface, it becomes unclear whether they've found the truth, or just a trick of the light.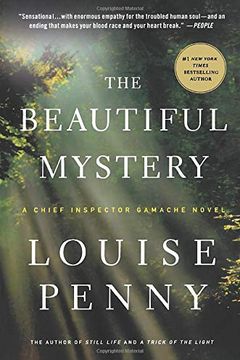 This gripping mystery revolves around a cloistered monk community in the wilderness of Québec, world-famous for their glorious ancient chants known as "the beautiful mystery". When the choir director is murdered, Chief Inspector Armand Gamache and Jean-Guy Beauvoir of the Sûreté du Québec are admitted to the monastery, where they uncover discord beneath the silence and apparent harmony. The Chief must navigate the divine and human aspects of the case to find the killer and restore peace.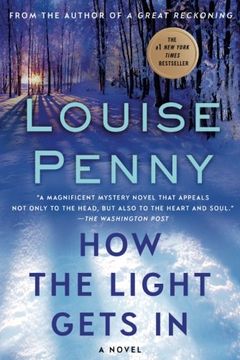 Amid the snowy festivities of Québec, Chief Inspector Armand Gamache of the Sûreté de Québec finds himself facing a multitude of challenges. With his best agents gone, hostile forces gathering, and even his closest friends turning away, Gamache is drawn to the village of Three Pines to investigate the disappearance of a once-famous woman. As events begin to escalate and danger mounts, Gamache must navigate the treacherous waters of Three Pines to find not only the missing person but also a safe haven for himself and his loyal colleagues. Will peace and safety ever be found, or will the cost of discovery be too great?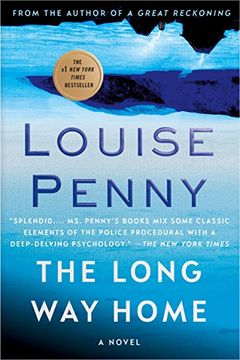 Book 10
#10
The Long Way Home
A Chief Inspector Gamache Novel (A Chief Inspector Gamache Mystery Book 10)
A retired chief inspector, Armand Gamache, finds peace in Three Pines until his neighbor, Clara, asks for help finding her missing husband. Reluctant to leave his sanctuary, Gamache joins Clara and his former colleague on a journey that takes them deep into the soul of Peter Morrow. As they travel through Québec, they discover the devastating impact of a desperate man who would sell his soul for fame. A gripping tale of sin and its consequences in a desolate land.
A Great Reckoning by Louise Penny
Glass Houses by Louise Penny
Kingdom of the Blind by Louise Penny
A Better Man by Louise Penny
All the Devils Are Here by Louise Penny
The Madness of Crowds by Louise Penny
A World of Curiosities by Louise Penny