Commissario Montalbano Series
Commissario Montalbano books in order
In 1994 Camilleri published the first in a long series of novels: "La forma dell'acqua" (The Shape of Water) featured the character of Inspector Montalbano, a fractious Sicilian detective in the police force of Vigàta, an imaginary Sicilian town. The series is written in Italian but with a substantial sprinkling of Sicilian phrases and grammar.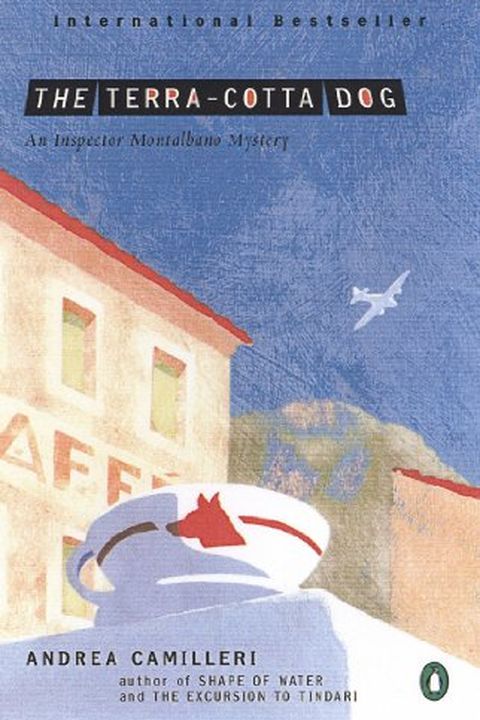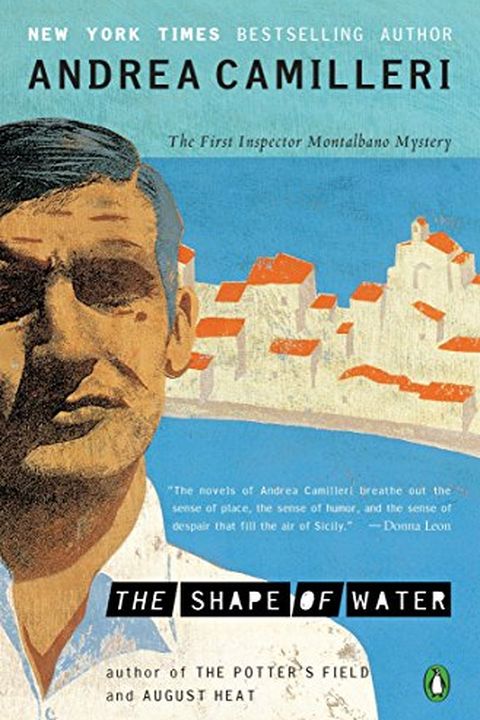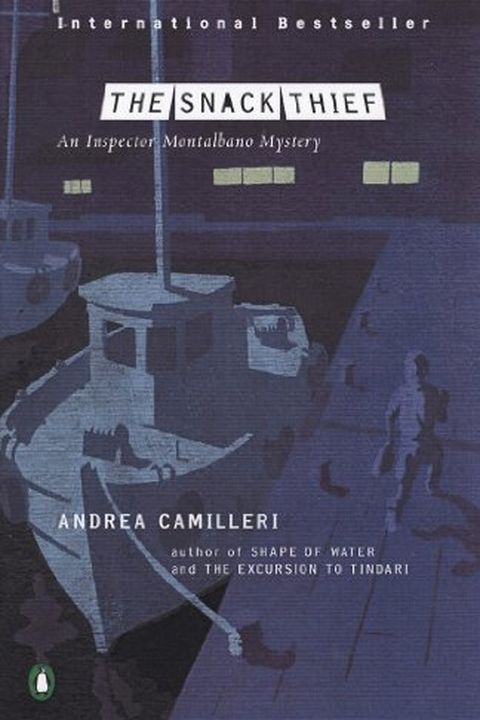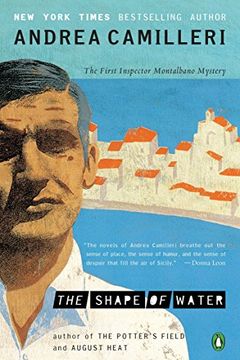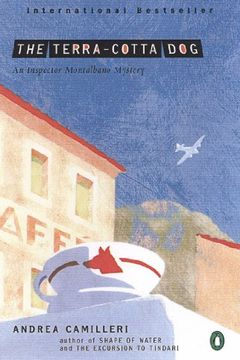 The Terra-Cotta Dog opens with a mysterious tete-a-tete with a mafioso, some inexplicably abandoned loot from a supermarket heist, and some dying words that lead inspector Montalbano to a secret grotto in a mountainous cave where two young lovers, dead fifty years and still embracing, are watched over by a life-size terra cotta dog. Montalbano's pa...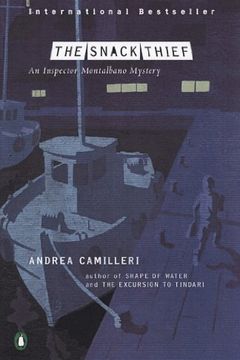 In the third book in Andrea Camilleri's Inspector Montalbano series, the urbane and perceptive Sicilian detective exposes a viper's nest of government corruption and international intrigue in a compelling new case. When an elderly man is stabbed to death in an elevator and a crewman on an Italian fishing trawler is machine-gunned by a Tunisian patr...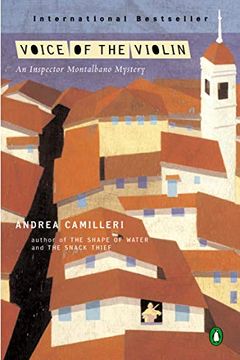 Inspector Montalbano, praised as "a delightful creation" (USA Today), has been compared to the legendary detectives of Georges Simenon, Dashiell Hammett, and Raymond Chandler. As the fourth mystery in the internationally bestselling series opens, Montalbano's gruesome discovery of a lovely, naked young woman suffocated in her bed immediately sets h...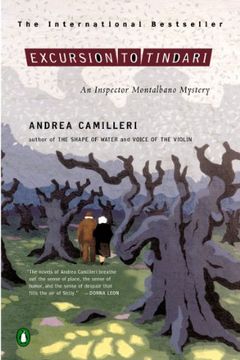 Following the long-running success he has enjoyed on bestseller lists in Europe, Inspector Salvo Montalbano is now winning over American readers and critics alike as "one of the most engaging protagonists in detective fiction" (USA Today). Now, in Excursion to Tindari, Andrea Camilleri's savvy and darkly comic take on Sicilian life leads Montalbano...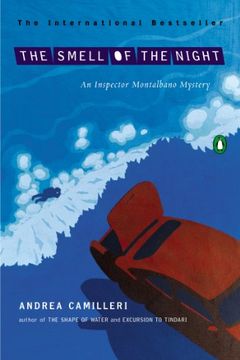 The number of Inspector Montalbano fans will continue to grow with this ingenious new novel featuring the earthy and urbane Sicilian detective. Half the retirees in Vigáta have invested their savings with a financial wizard who has disappeared, along with their money. As Montalbano investigates this labyrinthine financial scam, he finds himself at ...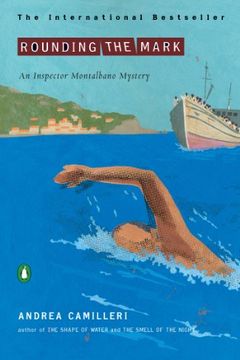 The earthy and urbane Sicilian detective Inspector Montalbano casts his spell on more and more fans with each new mystery from Andrea Camilleri.Two seemingly unrelated deaths form the central mystery of Rounding the Mark. They will take Montalbano deep into a secret world of illicit trafficking in human lives, and the investigation will test the li...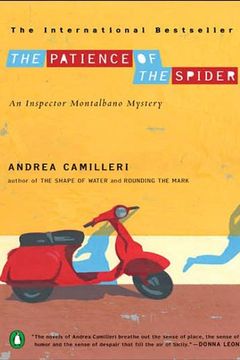 The latest mystery in Andrea Camilleri?s internationally bestselling Inspector Montalbano series Winning fans in Europe and America for their dark sophistication and dry humor, Andrea Camilleri?s crime novels are classics of the genre. Set once again in Sicily, The Patience of the Spider pits Inspector Montalbano against his greatest foe yet: the w...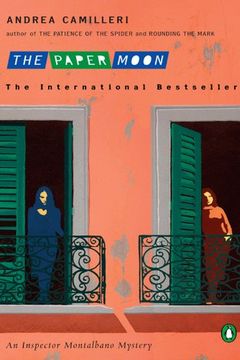 The latest mystery in Andrea Camilleri's internationally bestselling Inspector Montalbano series With their dark sophistication and dry humor, Andrea Camilleri's classic crime novels continue to win more and more fans in America. The latest installment of the popular mystery series finds the moody Inspector Montalbano further beset by the existenti...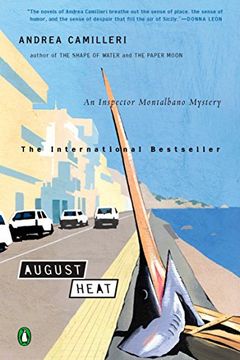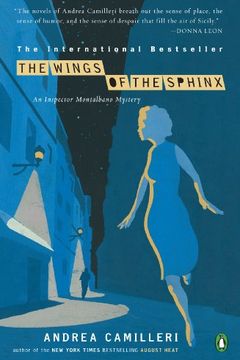 Food, love, and murder-Sicilian style-in the gripping eleventh installment of The New York Times bestselling Montalbano mystery series. Things are not going well for Inspector Salvo Montalbano. His relationship with Livia is once again on the rocks and-acutely aware of his age-he is beginning to grow weary of the endless violence he encounters. The...
The Track of Sand by Andrea Camilleri
The Potter's Field by Andrea Camilleri
The Age of Doubt by Andrea Camilleri
The Dance of the Seagull by Andrea Camilleri
Treasure Hunt by Andrea Camilleri
Il sorriso di Angelica by Andrea Camilleri
Il gioco degli specchi by Andrea Camilleri
Una lama di luce by Andrea Camilleri
Una voce di notte by Andrea Camilleri
Un covo di vipere by Andrea Camilleri
The Pyramid of Mud by Andrea Camilleri
The Overnight Kidnapper by Andrea Camilleri
The Other End of the Line by Andrea Camilleri
The Safety Net by Andrea Camilleri
Il metodo Catalanotti by Andrea Camilleri
Il cuoco dell'Alcyon by Andrea Camilleri
Riccardino by Andrea Camilleri
Riccardino. Seguito dalla prima stesura del 2005 by Andrea Camilleri
Beneath a Scarlet Sky by Mark Sullivan