Cork O'Connor Series
Cork O'Connor books in order
Corcoran "Cork" O'Connor is a former Chicago cop living in the north Minnesota woods.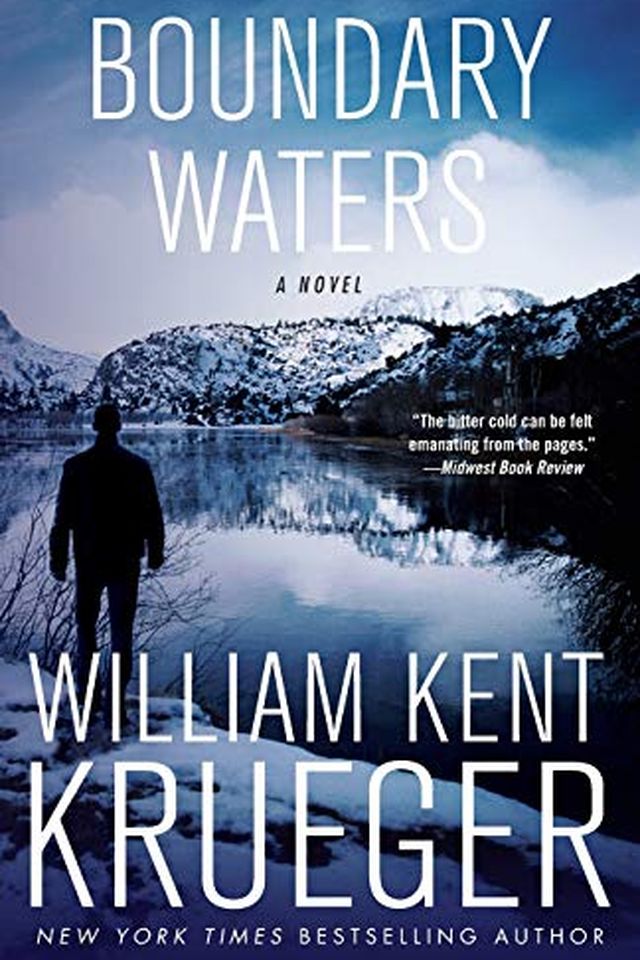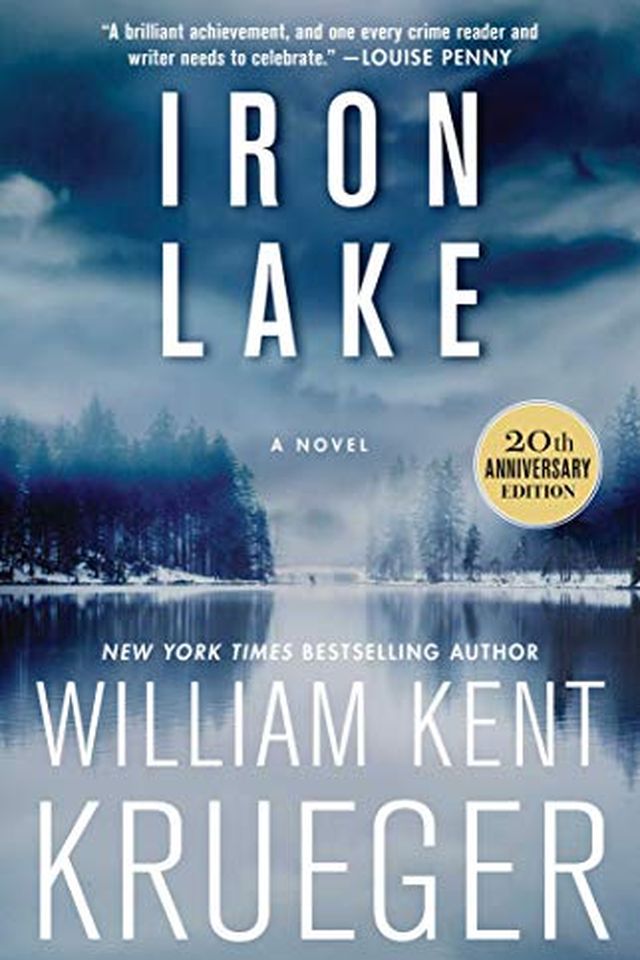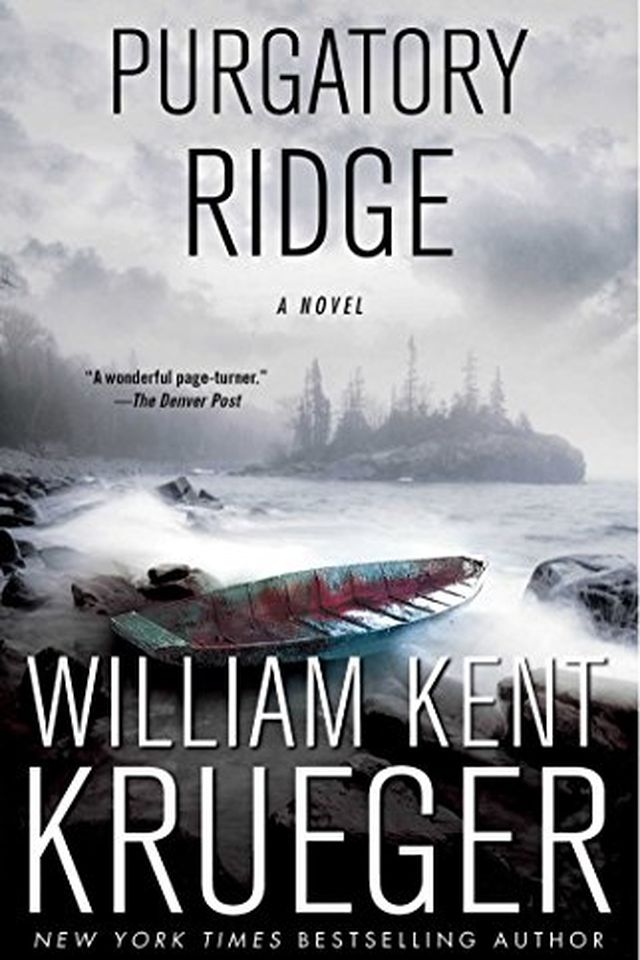 This anniversary edition of a beloved mystery series introduces readers to Corcoran "Cork" O'Connor, a complicated P.I. dealing with personal turmoil while investigating a town's judge's brutal murder and a missing Eagle Scout. Part Irish, part Anishinaabe Indian, O'Connor's investigation leads him to reveal a small-town secret that hits close to home. William Kent Krueger's masterful writing has won several awards and kept readers engaged for over twenty years, selling over 1.5 million copies of his P.I. series.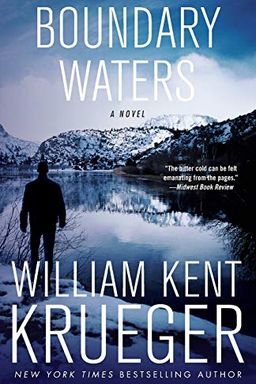 Boundary Waters is a thrilling mystery novel set in the harsh Minnesota wilderness. Former sheriff Cork O'Connor leads a rescue mission to find a missing country-western singer, but soon realizes that others are hunting her down with deadly intent. As they delve deeper into the woods, a brutal winter descends and threatens to claim their lives. With a gritty and intense plot, this novel will keep readers on the edge of their seats.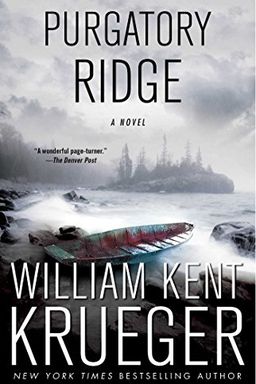 Purgatory Ridge tells the story of an explosion at a lumber mill near an ancient expanse of white pines sacred to the Anishinaabe. Wealthy industrialist Karl Lindstrom, who some members of the tribe suspect may be responsible, comes under scrutiny. Cork O'Connor, part Anishinaabe himself, is asked to help with the investigation. Meanwhile, a reclusive shipwreck survivor and his partner harbor their own grudges against Lindstrom. The precise and atmospheric prose of William Kent Krueger, combined with his keen sense of small-town life and the landscapes of northern Minnesota, make this a suspenseful and engaging read.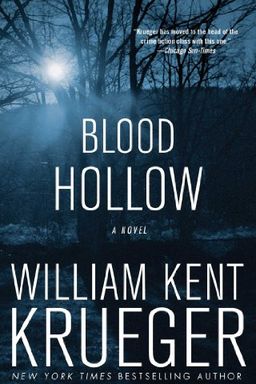 Book 4
#4
Blood Hollow
A Novel (Cork O'Connor Mystery Series Book 4)
A local bad boy becomes the prime suspect in the murder of his girlfriend, but former sheriff Cork O'Connor is convinced of his innocence. As he fights to clear the boy's name, Cork faces obstacles from small-town bigotry to childhood resentments. When the boy returns claiming to have seen a vision of Jesus Christ in Blood Hollow, the mystery deepens and miraculous events begin to occur.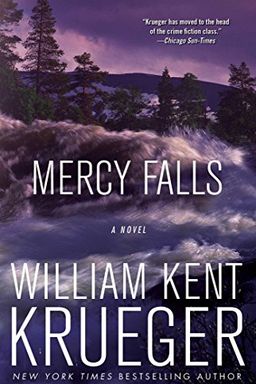 Book 5
#5
Mercy Falls
A Novel (Cork O'Connor Mystery Series Book 5)
"Mercy Falls" is a suspenseful thriller that follows the investigation of a high-profile murder case by Sheriff Corcoran O'Connor. With danger lurking around every corner, O'Connor must navigate through a web of mystery and treachery to catch the killer.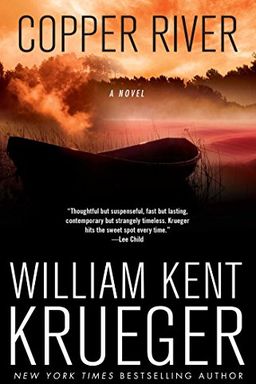 Book 6
#6
Copper River
A Novel (6) (Cork O'Connor Mystery Series)
A small Michigan town becomes the backdrop for a thrilling conspiracy involving teenage runaways. Sheriff Cork O'Connor is on the run from professional hitmen and finds sanctuary with his widowed cousin and her son. But when a girl's body is found by the Copper River and another teenager vanishes, Cork shifts his focus to tracking down a ring of child killers. As the deadly followers close in, Cork realizes he's made a fatal mistake.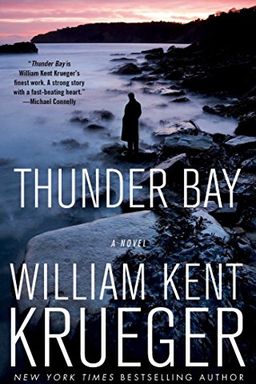 Book 7
#7
Thunder Bay
A Cork O'Connor Mystery (Cork O'Connor Mystery Series Book 7)
This gripping novel follows Cork, a private investigator, as he tracks down the long-lost son of his friend and mentor Henry. His search leads him to the secretive Canadian town of Thunder Bay, where he discovers shocking truths about Henry's past. But as tension builds and danger looms, Cork must work quickly to prevent a tragedy and uncover the shocking secrets hiding in Thunder Bay.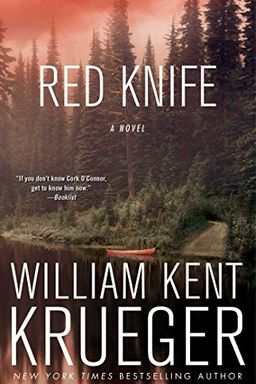 This thrilling tale follows the aftermath of a young girl's death due to a meth addiction. Her father is determined to seek revenge on the Red Boyz, an Ojibwe gang accused of supplying her fatal dose. When the head of the Red Boyz is murdered in a way that suggests execution, the Ojibwe gang mobilizes, and the town prepares for war. Cork O'Connor, a man of mixed heritage, is called to uncover the truth behind the murders. As the violence escalates, Cork is forced to confront the horrific truth: violence cannot be contained.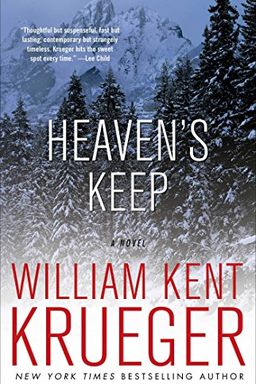 Book 9
#9
Heaven's Keep
A Novel (Cork O'Connor Mystery Series Book 9)
"Follow Cork O'Connor on his heart-wrenching quest to uncover the truth behind his wife's disappearance in Heaven's Keep. William Kent Krueger once again delivers an award-winning mystery packed with danger, deception, and the possibility that Jo may still be alive. Join Cork as he battles interference from dark forces and travels through the treacherous Wyoming Rockies in a mission that will keep you on the edge of your seat!"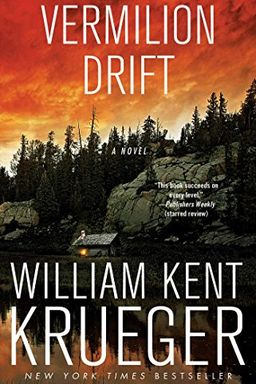 Vermilion Drift is a gripping tale of suspense that follows Cork O'Connor as he becomes a security consultant for an underground iron mine being considered for nuclear waste storage. On his first day, he uncovers a secret room with the remains of six murder victims, two of which were killed with Cork's own gun. As he delves deeper into the investigation, he must confront his own family's past and the darkest of secrets. Krueger's powerful novel is a poignant portrayal of family life and a thrilling mystery with new threats surfacing that leave Cork's time running out.
Trickster's Point by William Kent Krueger
Tamarack County by William Kent Krueger
Windigo Island by William Kent Krueger
Lightning Strike by William Kent Krueger
Manitou Canyon by William Kent Krueger
Sulfur Springs by William Kent Krueger
Desolation Mountain by William Kent Krueger